Toyota planning Prius evolution with big redesign for 2014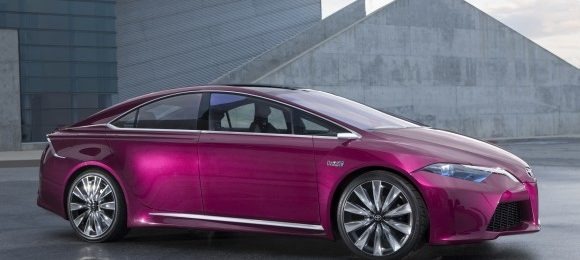 Toyota could give its best-selling Prius hybrid a significant design revamp for the next-gen car expected to arrive in early 2014, the company says, with a new look that would "really evolve" the distinctive wedge of today. Designers and engineers are still working with clay mock-ups for the final car, strategic planning VP for Toyota US, Chris Hostetter, told Bloomberg, but the possibility of a more sweeping change has been prompted by "an undercurrent among most people that they're ready for a new Prius look" the exec admits. However, changing the Prius isn't as straightforward as you might expect.
"Maybe our architecture has been a little bit similar for the last two generations [of Prius]" Hostetter concedes, going on to say that "one of the avenues we're exploring right now is to evolve it, and the other is to really evolve it." Adding to the significance of the decision is that the wedge shape is both distinctive and well associated with the Prius brand, and Toyota is loathe to dilute that appeal among existing fans in the hope of attracting new drivers.
However, there's also the matter of aerodynamics, with the Prius being developed as much in a wind tunnel as it was on an artist's drawing board. The fared-in windshield and other elements help cut wind resistance, with the slippery Prius boosting efficiency by cutting drag.
New research into aerodynamics could give Toyota some extra flexibility, however. According to Toyota US sales chief Jim Lentz, a car similar to the current design is "still the best aerodynamic shape" but, "based on new aerodynamic trends" it's possible that the updated car could see "some morphing" in a new direction. The company has already previewed one such possibility with the NS4 hybrid concept (shown above and in the video below).
Toyota NS4 Concept demo video:
[vms 0dd9629a5260c4de2185]
Under the shell there'll be a new hybrid system, part of Toyota's plan to refresh its Earth-friendly range considerably by 2015, with better driving dynamics promised. The new Prius – which Hostetter says won't arrive in showrooms for "a little more than a year" – will debut a modular platform with a "whole new architecture" that will go on to form the basis of future Toyota models.
The company has also been working on improving battery technology, in partnership with BMW, to increase range, reduce bulk and weight, and generally make EVs more user-friendly.