Toyota Shows NS4 Hybrid Concept For Tomorrow, Prius C For Today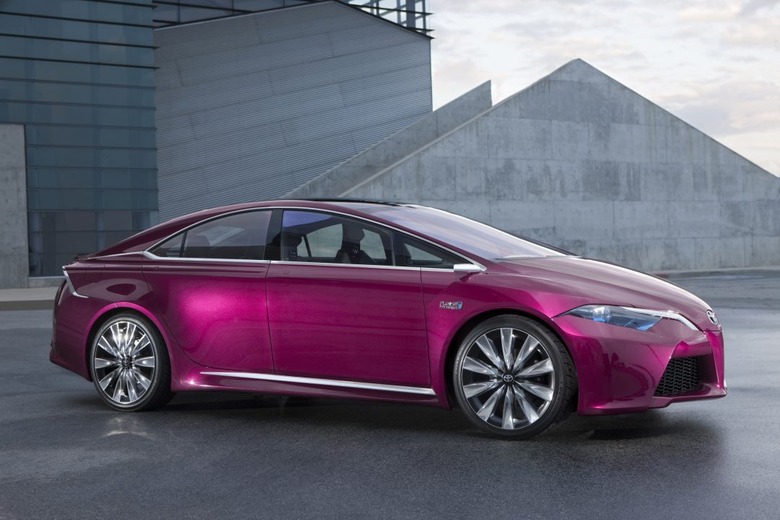 Toyota has unveiled its latest hybrid, the Prius c, a compact version of the existing eco-friendly car, though we have to say it's the company's NS4 plug-in hybrid that has us more excited. The Toyota NS4 is the company's vision of a mid-sized sedan for the 2015 market, with streamlined lines and next-gen  Hybrid Synergy Drive plug-in powerplants, along with the usual lashings of high-tech dashboard gadgetry and safety features.
So, you get a new Human-Machine Interface (HMI) touchscreen based on a smartphone UI, controlling air conditioning, audio, battery-charge and navigation functions and learning from the driver's habits to adapt the interface and automated routines over time. There's also a new Pre-Collision System (PCS) with lane departure, rear-end and pedestrian collision avoidance, pulling together data from radar and stereo cameras – along with IR floodlights at night – to recognize potential hazards.
Toyota NS4 Concept:
[vms 0dd9629a5260c4de2185]
Wing mirrors and rear-view mirrors are replaced with cameras, beaming information to high-res screens across the dashboard, and the glass gets hydrophobic and anti-fog coatings along with UV and anti-solar treatments.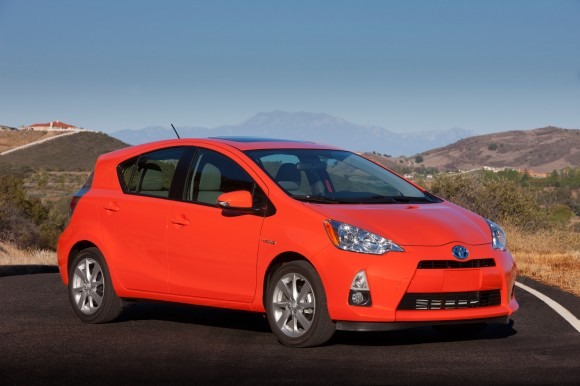 As for the Toyota Prius c, the sub-$19,000 hybrid is intended for roads somewhat sooner than the NS4, and pairs a choice of 1.5 liter or 1.8 liter four-cylinder VVT-i engines with an electric motor, CVT and 144-volt nickel-metal hydride battery pack under the rear seats. That's apparently good for 53 mpg in the city or 46 mpg on the highway, for a combined rating of 50 mpg.
You also get nine airbags as standard, along with automatic climate control, Multi-Information Display and Bluetooth hands-free controls, and remote keyless entry. There'll be an optional 6.1-inch touchscreen satnav unit with iPhone integration and SiriusXM satellite radio support.