Toyota Android Auto support is reportedly a done deal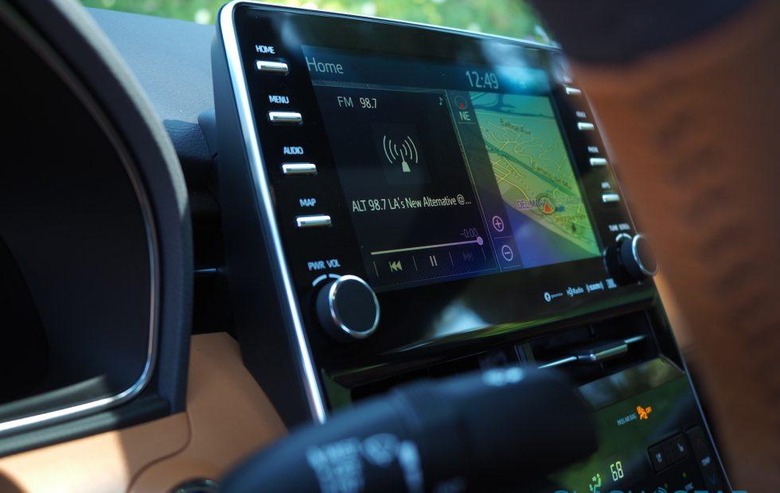 Toyota is finally adding Android Auto support to its dashboards, with sources claiming a deal has been struck between Google and the Japanese automaker. The car company has been one of the more resistant firms to the idea of allowing smartphone-makers to colonize their infotainment touchscreen, only agreeing to Apple CarPlay support back in January of this year.
All along, Toyota's stated objection to systems like CarPlay and Android Auto had been safety and security. On the one hand, Toyota maintained, it wasn't necessarily convinced that the smartphone-based systems did enough to avoid distracting drivers. At the same time, it also had lingering concerns about issues like driver data privacy.
That thawed, for Apple CarPlay at least, at the start of the year. Toyota announced that it would be supporting Apple's system first in the 2019 Avalon, its luxury sedan, before CarPlay spread to other models in the range. However, though the Avalon offers Qi wireless charging, it does not offer wireless CarPlay support, still a relative rarity in the industry.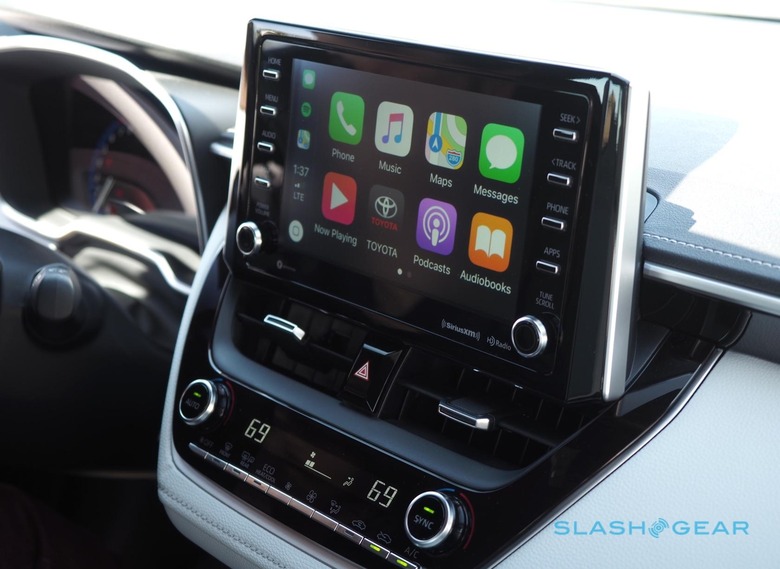 Toyota's resistance to Android Auto, though, has proved to be more stubborn. Earlier this year, company execs confirmed that the car-maker had been in negotiations with Google about adding Android Auto support, but said that lingering security worries had scuppered any immediate announcement. However, nobody would detail exactly what those concerns might be.
Unlike Apple with CarPlay, Google takes a more open-minded approach to what Android Auto can do. Third-party apps, for instance, are more broadly permitted, though Google does have interface requirements which limit how much potentially distracting content can be shown on-screen in the car. In contrast, Apple maintains a much tighter grip on CarPlay apps, only allowing third-party navigation titles – like Google Maps – for instance with the arrival of iOS 12 earlier this month.
According to Bloomberg's sources, Toyota and Google's agreement could lead to an official announcement as soon as October. A spokesperson for the automaker declined to comment on that, though said that Toyota did recognize that drivers wanted Android Auto support.
Toyota has been the biggest hold-out in Android Auto so far, though the company hasn't been completely averse to smartphone integration. Earlier in 2018 it announced it would enable Amazon Alexa support in its infotainment system, for example, using the retailer's voice-controlled AI for streaming music, controlling smart home devices, and answering general knowledge questions. Toyota is also using SmartDeviceLink, a rival platform developed by Ford for hooking up a phone to the dashboard.
What's unclear is whether – should the Google deal announcement indeed be forthcoming – recent Toyota models will be able to add Android Auto in a firmware update. Apple CarPlay support requires the newest version of the automaker's infotainment system, Entune 3.0, leaving earlier vehicles out of luck. There's no telling whether even that will be compatible, or if drivers will have to wait until they buy a new Toyota to get support for Android Auto.