Toyota CarPlay support arrives in 2019 Avalon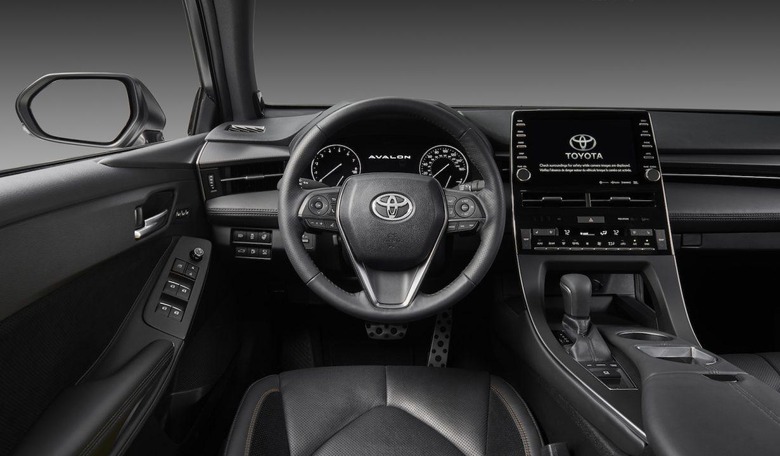 Toyota has finally embraced Apple CarPlay, announcing that the 2019 Toyota Avalon will feature the smartphone-powered infotainment system as standard. The car, unveiled at the Detroit Auto Show 2018 today, features the automaker's newest Entune 3.0 infotainment platform, including the Toyota Connected Services. However, for iPhone owners what'll be most exciting is covering up Entune altogether.
Plug in an iPhone and the 9-inch capacitive touchscreen will show Apple's CarPlay interface instead. It's a walled-garden experience, certainly, but if your mapping app of choice is Apple Maps, and your an iMessage user, being able to access them directly from the car controls is a big advantage. There are also media apps, including select third-party services like Spotify and Amazon Music.
It's the end of a long drought, with Toyota one of the lingering hold-outs in terms of embracing Apple's interface. Until now, the automaker has been pushing its own Toyota Connected Services, a selection of apps – including the Scout GPS Link App – that run on a connected smartphone. Despite Toyota's heft in the car industry, though, and its best efforts with Entune, it hasn't managed to swing the needle away from Apple's ecosystem.
The good news is that every 2019 Avalon trim will have CarPlay support. You'll need to plug in, though, since while there's the option of wireless charging – supporting a Qi pad, naturally – there's no wireless CarPlay. Toyota is also offering an upgrade on the audio system, a 1,200 watt JBL system with fourteen speakers and 7.1-channel surround sound.
Of course, our complaints about Toyota's tardiness don't quite end there. While the Avalon might have CarPlay, there's no sign of Android Auto. Google's platform – which does the same for Android phones as CarPlay does for iPhone – is still conspicuous by its absence. Toyota has no word on when, or if, it'll be added, though we remain in hope.
What you do get, though, is Amazon Alexa support. Announced at CES 2018 last week, it puts Amazon's virtual assistance into the dashboard, along with all the skills usually accessed through the Echo smart speaker. It relies on a data connection from a connected Android or Apple phone, though if you do have an Echo you'll be able to remotely check on the car's lock status, fuel levels, and remotely start it.
Where CarPlay will go after the 2019 Avalon remains to be seen. Entune 3.0 – and Lexus' equivalent, Enform 2.0 – is likely to spread to other new models, but Toyota is playing that close to its chest. The new Avalon, though, will arrive at Toyota dealerships in late Spring 2018, with pricing to be announced close to release.