Toyota Alexa integration is coming to dashboards in 2018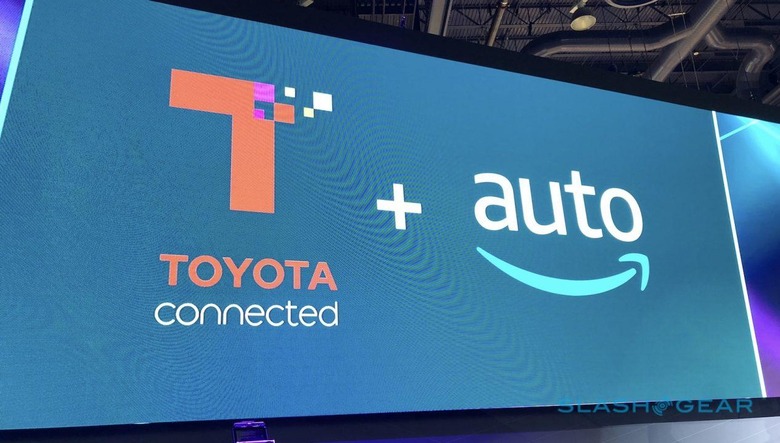 Toyota and Amazon are teaming up to put Alexa in the car, with the voice assistant going mobile in select models from the automaker this year. The feature, announced at CES 2018, will be part of Toyota Entune 3.0 and Lexus Enform 2.0, the latest versions of the automaker's infotainment platform. It'll allow for Alexa interactions both inside the car and remotely, from the home.
All of Alexa's voice skills will work in the car, including setting the navigation, requesting streaming music or audiobooks, and getting a news briefing. It'll also be possible to remotely control smart home systems, if you've set that up: you could open the garage door by voice, for example, or turn on the lights. Alexa's shopping talents will be carried over as well, like preordering a drink at Starbucks or ordering things from Amazon itself.
Initially, it'll just be Alexa voice skills that are supported. According to Zack Hicks, senior vice president and chief information office of Toyota Motor North America, the likelihood is that there'll be some visual indication on the infotainment system's display that you're talking to Amazon's system rather than the car's own voice recognition services. Down the line there's the possibility for screen-enabled Alexa skills – as you can use on the Echo Show and Echo Spot – but there may well be limits placed there given video streaming might not be safe on a car dashboard.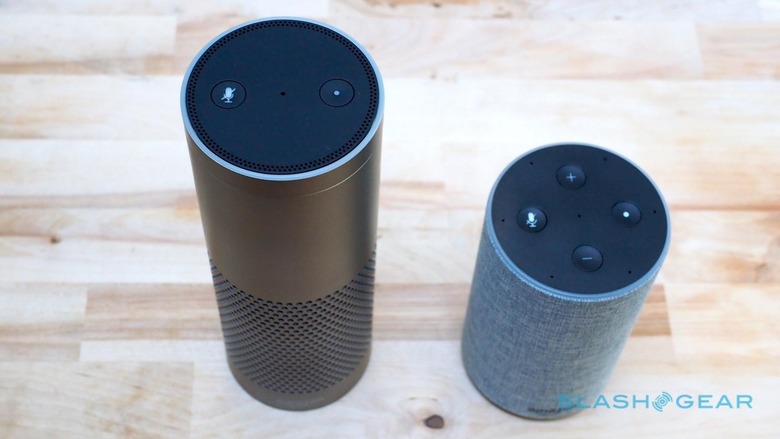 According to Hicks, Alexa won't rely on a data connection in the car. Instead, it'll be using the connection of a paired smartphone. At launch, the remote control functionality will be fairly limited: you'll be able to lock and unlock the car from inside the home, using an Echo there, together with starting the engine and checking fuel levels. Those features will be secured with a PIN, so that only the car's owner can access them.
However, while you'll be able to do navigation searches, set routes, and filter through points of interest using Alexa while inside the car, you won't be able to remotely program those from inside the house. Both Toyota and Amazon are referring to this as "day one" so, just as we've seen Alexa gain abilities from periodic cloud updates, her in-car talents are likely to grow given time too.
Of course, this infotainment upgrade does serve to highlight another lingering frustration about Toyota's systems: the absence of Apple CarPlay and Android Auto. Unfortunately, when we asked the automaker whether it had any plans to add those smartphone systems any time soon, Hicks told us there was nothing new to report.
Toyota hasn't confirmed which Toyota and Lexus vehicles will get Alexa support initially, saying only that the update will roll out later in 2018. It's unclear whether it'll be a feature of model year 2019 or 2020 cars, and you probably shouldn't hold your breath for an upgrade to your existing vehicle. Additional models are expected to be added to the list in 2019.