Toyota: 5m US hybrid sales goal by 2016 is "friendly challenge"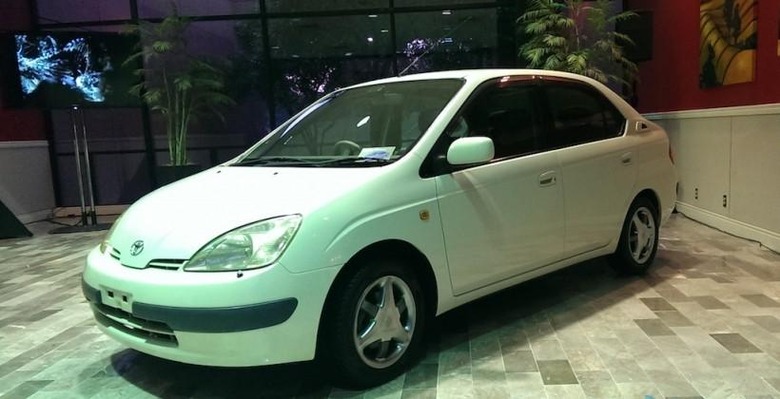 Toyota may have sold 5m hybrids worldwide since the launch of the original Prius in 1997, but the company's next goal is a lot more localized: 5m hybrid sales in the US by 2016. Speaking at the company's Hybrid World Tour, senior vice president of automotive operations Bob Carter threw down the gauntlet to not only Toyota but the car industry in general, highlighting that if as a whole it could achieve the ambitious hybrid shift, it could save three billion tons of gasoline per year.
Although Carter phrased his goal as a "friendly challenge" to the auto industry in general, it's likely that Toyota itself will bear the majority of the sales. Toyota and Lexus hybrids currently account for around 70-percent of US sales, and of the 5m of the company's hybrids sold worldwide, three-thirds are Prius.
In fact, over the past five years, the proportion of Toyota's hybrid sales has gone from 10-percent to 16-percent, compared to an industry-wide average of just 4-percent. "The success of the Prius has become the halo for Toyota," Carter said, contrasting it to his reaction back in 1997 when Toyota Japan first revealed the Prius and said it intended to launch the car in the US market.
"We had to look at the odd bundle that had been left on our doorstep," Carter admitted, "and think 'what are we going to do with this think?'"
That included launching a 41mpg car at a time when, in the US, gas was priced at 99c a gallon. Now, perhaps ironically, with energy prices considerably higher, Toyota has seen Prius sales slow; the company has warned that the hybrid may not reach its sales goals this year.
One possibility is that those sales have been spread across Toyota's growing hybrid range, which now stands at more than twenty vehicles across Toyota and Lexus, and across all countries. Toyota won't comment officially on when hybrids became profitable, though Carter did say that Prius became profitable in its second-generation, and that of hybrids overall "margins have now become typical of the three segments they're representational in."
Meanwhile, Toyota recently announced new, lower-cost leasing and loan packages on the RAV4 EV, which the company has claimed is "tactical, reinforcing our value and focus on keeping our products competitive in the market." Sales of the electric SUV have been less enthusiastic than Toyota hoped, amounting to just over seven hundred between September 2012 to July 2013, despite the company's goal to sell 2,600 by the end of 2014.
Of course, hybrid isn't the only technology Toyota is considering for its eco-friendly car push. The company has already committed to releasing a fuel-cell powered model, perhaps as early as 2014, though it's likely to be limited to fleet customers rather than offered for sale generally.