Touch-notebooks to suck some tablet sting from Post-PC says NPD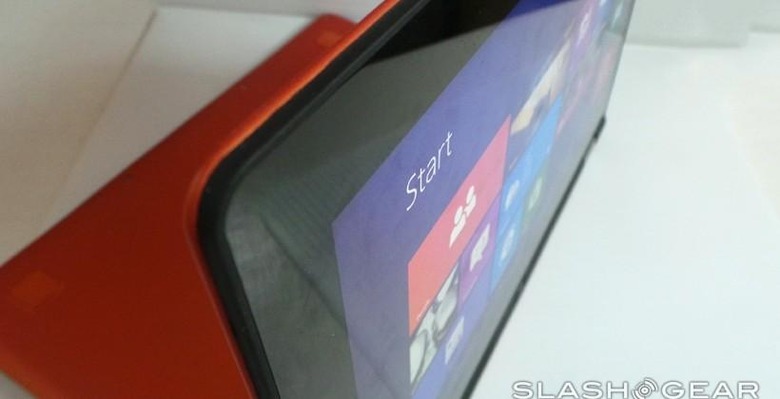 A rise in convertible and slider touchscreen form-factors will offset the "post-PC era" slide of notebooks, but will be unable to fend off the full might of tablets, new research suggests. Tablet shipments will rise to 579.4m units by 2017, NPD DisplaySearch projections indicate, while traditional notebooks will drop to 183.3m units by the same point. However, a new breed of touch-enabled notebooks will step in to help arrest some of the slump.
NPD suggests hybrids, sliders, and convertibles will all break into the segment, straddling the line between traditional portables and tablets by pairing QWERTY for text entry with a touchscreen. Although a minority niche in 2012, the projections claim touch-enabled models will outsell their non-touch counterparts by 2017.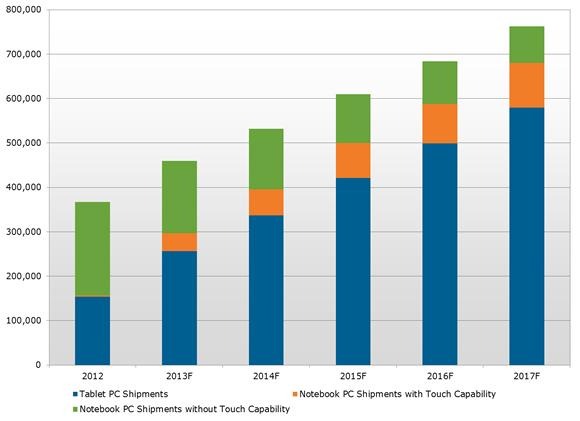 Helping that acceleration will be ultrabooks, NPD claims, which are most likely to gain touch-sensitivity. Intel has already confirmed that third-gen ultrabooks based on Haswell processors will require touch in order to be certified, though whether manufacturers will step beyond the traditional touchscreen-on-a-clamshell – or, indeed, if consumers will actually buy the more outlandish form-factors – remains to be seen.
Perhaps disappointing to Microsoft, the research company claims that Windows 8 has had a "limited impact on driving touch adoption in notebook PCs"; that, it suggests, is down to a paucity of apps that actually take advantage of the display technology.
Nonetheless, several manufacturers have attempted to integrate touch in interesting ways into their Windows 8 machines. The Lenovo IdeaPad Yoga, for instance, has a hinge with extra range, so that the keyboard can be completely folded back behind the touchscreen. Meanwhile, Acer's Aspire R7 borrows elements from a tablet and from an all-in-one PC for its folding/twisting notebook.