Total PlayStation 4 sales cross 50 million mark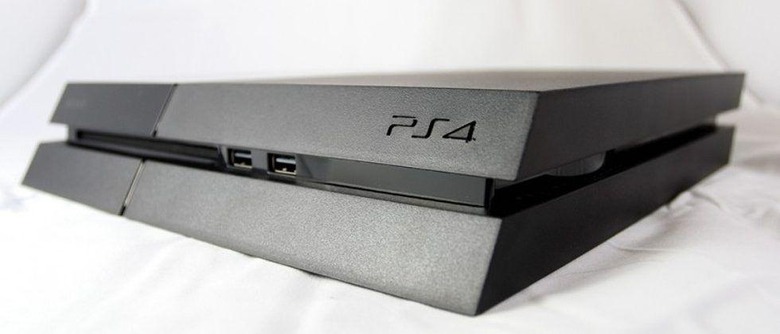 Despite Microsoft's recent boost in Xbox One sales, the PlayStation 4 remains dominant. Sony has announced that total PS4 sales have crossed the 50 million threshold, thanks in part to what Sony calls the "best ever Black Friday week in the history of PlayStation." That number includes sales of the freshly-released PlayStation 4 Pro, though at this early point in the console's life, PS4 Pro likely didn't contribute much to the overall tally of 50 million.
That number of sales is enough to make PlayStation 4 the best-selling console of the generation by a wide margin. Though Xbox One has been the best-selling console in the months following the launch of the Xbox One S, Microsoft has a lot of ground to make up. With the lead PlayStation has built up, that's unlikely to happen unless Microsoft can pull off something drastic with the Xbox One.
As far as competition with the Wii U goes, it isn't even close. With only 13.36 million units sold worldwide, it wasn't long before the Wii U as eclipsed by the PS4. Nintendo is now pinning its hopes on the Switch, which is due out in March 2017 and promises to blend handheld and console gaming in a way that might give it a competitive edge over the more traditional consoles on offer.
Sony also said that 369.6 million PlayStation 4 games have been sold as of December 6. Sony's figure includes both physical and digital games, so we're getting the full picture here. That means there have been about 7.4 games sold for each PlayStation 4 out in the wild, giving the console a fairly solid attach rate.
So, it seems that Sony's audience is large enough that the PlayStation 4 will remain the top dog for this generation. It'll be interesting to see how figures shift – if they do at all – when Microsoft's Project Scorpio arrives next year and both companies have a 4K console on the shelves. Project Scorpio is still quite some time off though, giving Sony's PlayStation 4 Pro plenty of time to enjoy the spotlight all on its own.