Nintendo NX revealed as Nintendo Switch, a hybrid cartridge-based console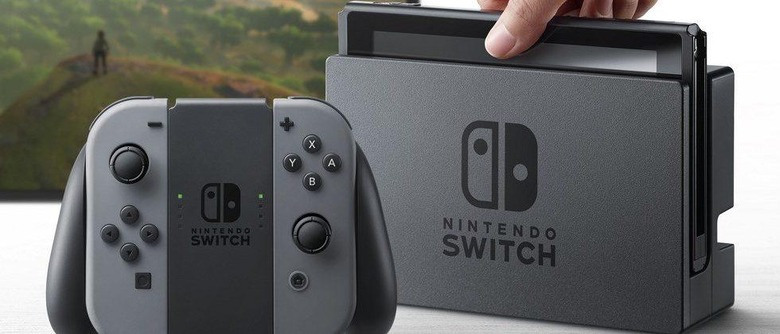 As promised, Nintendo has revealed the NX at long last, showing off the console in a new three-minute trailer and giving it a new name: Nintendo Switch. Nintendo is ready to leave the Wii branding behind as it launches this console, and it turns out that most of the pre-reveal rumors we heard are true. Most importantly, the Switch will be a cartridge-based hybrid console.
What that means is that players will be able to use the Nintendo Switch both at home and on the go. This, as you may have already guessed, is achieved through a special form of Nintendo wizardry. The console itself appears to be a tablet-like device, which rests in a dock when you're playing at home on your TV.
When it's time to head out and take your gaming with you, pulling the Switch from its dock automatically transitions the console to portable mode – which means no rebooting the console so you can use the Switch as a handheld. The Joy-Con controller is actually in two pieces, attaching to the Joy-Con grip when you're at home and then sliding into place on either side of the tablet when you're using it as a portable.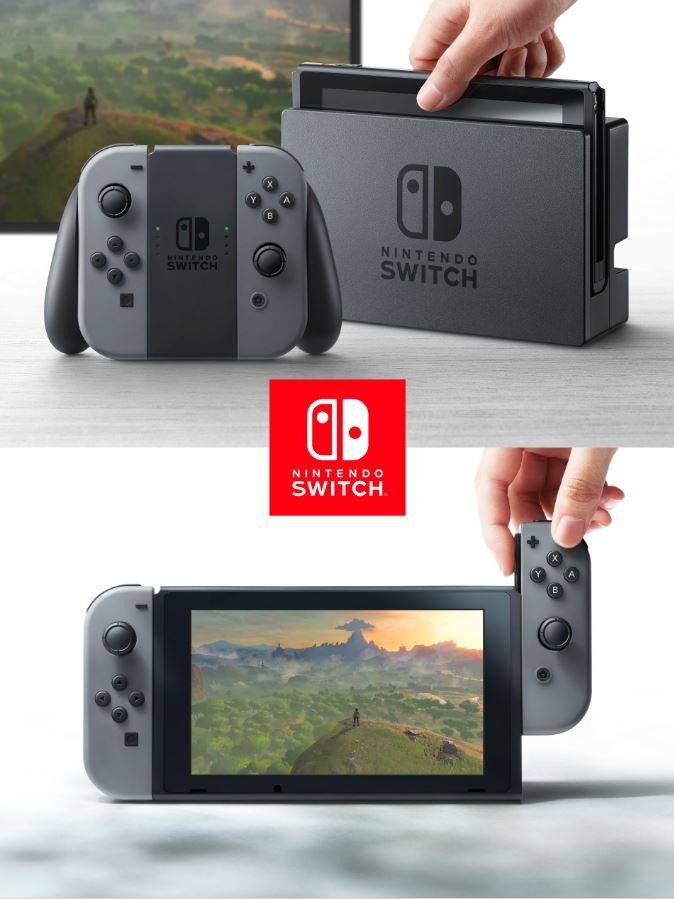 Taking things one step further, each Joy-Con piece can actually be used as a separate controller. These controllers, when coupled with the stand that pops out of the back of the Switch, mean that multiplayer gaming can happen when there isn't a TV nearby. In the trailer, we see a few instances of this, with two Switches being used at one point for a game of 2v2 basketball.
The Switch seems to have a fair amount of third-party support as well, with Nintendo sharing a list of developers who have committed to making games for the console shortly after the reveal. There are a number of high-profile studios in there, including Bethesda, Electronic Arts, Activision, Ubisoft, Capcom, Sega, and Square Enix. The full list is posted below.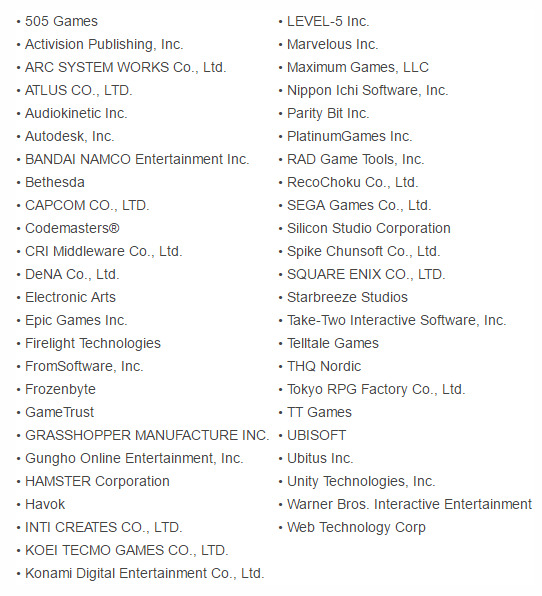 So, Nintendo has introduced a very interesting system today. We'll find out more about the console in the coming weeks and months, and expect that information to come down the pipeline quickly. Nintendo reiterated today that it's still aiming for a March launch, which means it has just about six months to sell us on the Switch.