Toshiba Encore 2 and Excite Go tablets pack Windows 8.1 or Android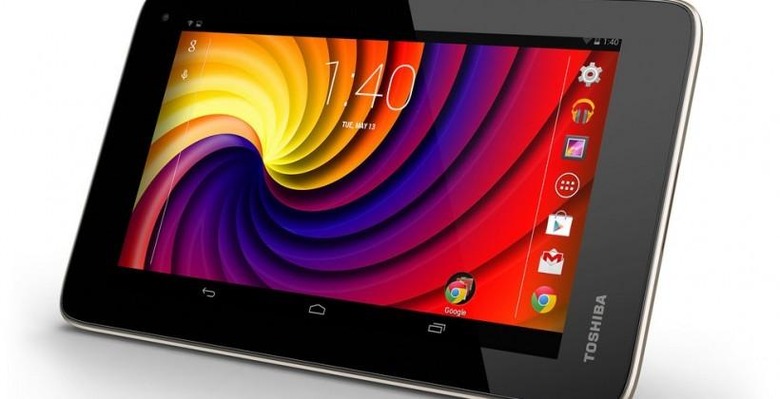 Toshiba's touchscreen push isn't only about twisting and docking notebooks today, with the company also outing a trio of tablets measuring 10-inches or under. The Encore 2 – in 10- and 8-inch sizes – run Windows 8.1, while the Excite Go is smaller still, running Android 4.4 on a 7-inch screen.
That panel isn't going to win any awards for resolution, coming in at just 1024 x 600, and falling short of Acer's Iconia One 7. Like the Acer, the Toshiba slate runs an Intel Atom processor, with the company claiming up to eight hours of "general" use or, alternatively, 6.5hrs of video playback.
It also has 8GB of onboard storage, plus a microSD slot good with up to 128GB cards, along with a microUSB port. It'll arrive in early July, for $109.99.
As for the Windows 8.1 pair, the Encore 2 comes in two sizes – both running at 1280 x 800 resolution – and also use Intel's quadcore Atom processor. They have 2GB of memory and up to 64GB of storage, along with a microSD slot for up to 128GB more.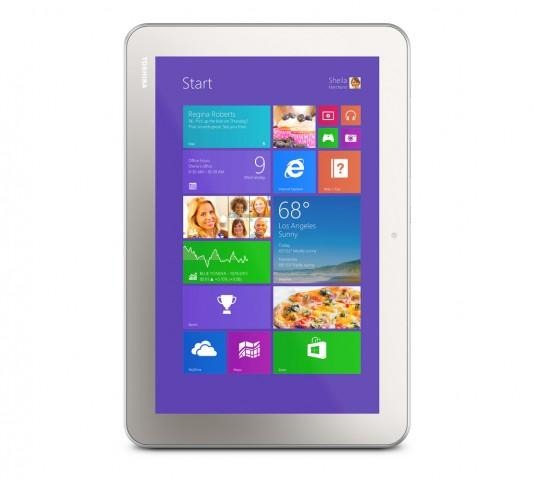 Battery life is up to 10hrs (8hrs of video playback), and the 10-inch version gets a micro HDMI output, too. Both are 0.4-inches thick, with the 10-inch weighing 19.75oz and the 8-inch weighing 14.07oz.
The Toshiba Encore 2 range will go on sale in early July, priced from $199.99 for the 8-inch and $249.99 for the 10-inch.