Acer Iconia One 7 hands-on: time to get colorful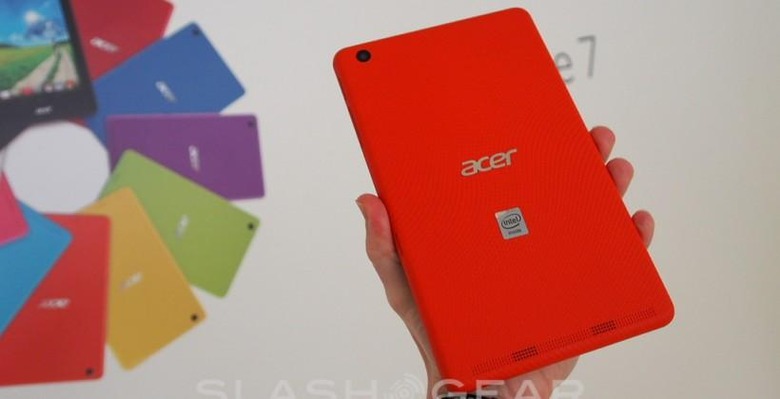 In an effort to brighten up the world of tablet, Acer has released at the Iconia One 7, a device we're getting the opportunity to put our hands on this morning. This device is extremely light at just 0.73 lbs., 330 g, and thin at just 0.35-inches or 8.95mm. Perhaps the most important element here for users – the display – isn't top-notch, but it's certainly coming with a fine quality for its resolution at 1280 x 800.
With relatively wide viewing angles, the display on this tablet works with 7-inches (diagonally) of IPS LCD technology. This display sits inside standard-sized bezels and is powered by an Intel Atom Z2560 Dual-Core processor clocked in at 1.6Ghz. This means you'll be able to run any app you like, right off the Google Play app store.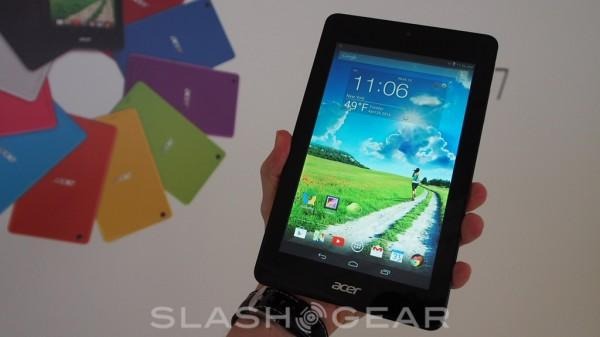 Inside you've got 1GB of RAM to keep that processor in business, while either 8GB or 16Gb of eMMC storage is included so you can keep games, music, and movies. This device is made more for cloud storage space, of course, with Acer's own cloud-friendly apps ready to roll.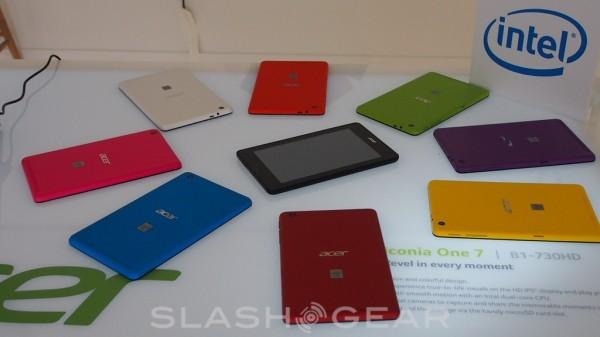 This device is being delivered with a 0.3-megapixel camera up front and 2-megapixel camera around the back, ready tot basic shots and social networking shares. This means use for the most frivolous sharing, not award-winning photography.
The Acer Iconia One 7 will be released to the market in a cool 10 colors right off the bat. Above and below you'll see the full collection, ready for release later this year.