Toshiba Satellite Click 2 Pro, Click 2 and Radius get twisting and docking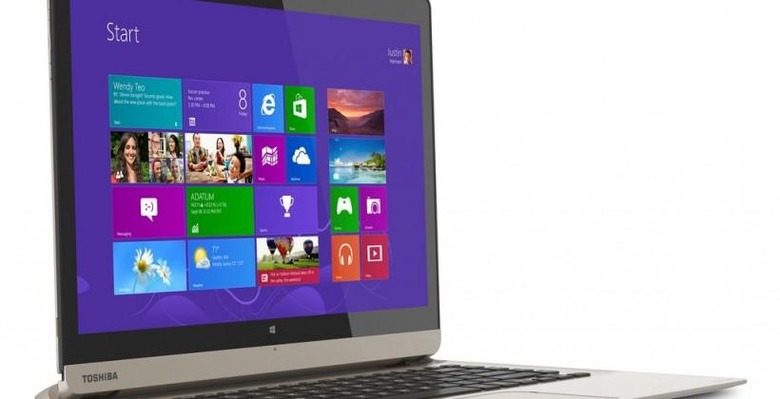 Toshiba has outed a trio of new Windows touchscreen notebooks, a pair of 2-in-1 docking tablets and a 5-in-1 flipping laptop, borrowing from Lenovo's Yoga line for devices that the company claims offer the best of tablet and notebook. The Toshiba Satellite Click 2 Pro has a 13.3-inch 1920 x 1080 tablet section that pulls free of a full QWERTY keyboard, with a choice of Core i5 or Core i7 processors.
Whichever chip you get, there's up to 8GB of memory and a 128GB SSD. However, there's also the option for a further 500GB of storage in the keyboard itself.
The tablet has Harman Kardon speakers and weighs 2.31lbs tablet-only or 4.52lbs with the keyboard docked.
There's also a second version, the Toshiba Satellite Click 2, which also has a 13.3-inch display but running at lower resolution. It gets an Intel Pentium chip instead, along with 4GB of memory, and Skullcandy audio tuning.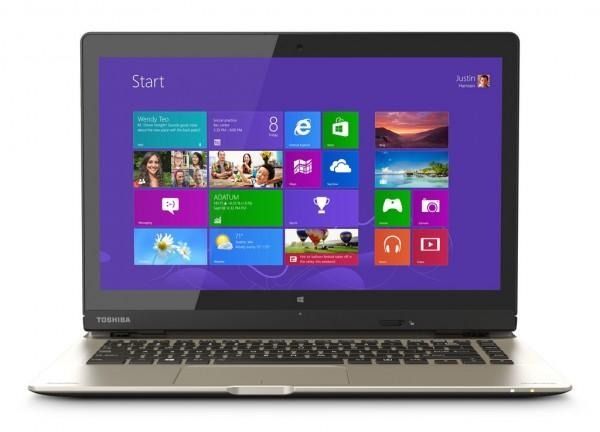 It tips the scales at 2.81lbs tablet-only, or 4.84lbs with the keyboard attached.
Finally, there's the Toshiba Satellite Radius, a 15.6-inch 1920 x 1080 notebook with a touchscreen and 360-degree twisting hinges that, like Lenovo's Yoga, can be rotated around to make a tablet or alternatively prop it up for presentations or media consumption.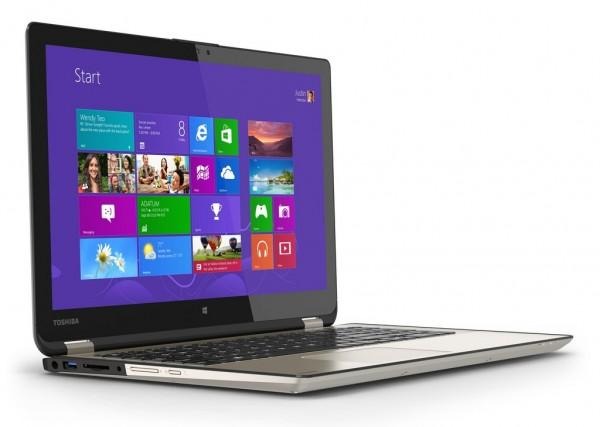 It has a choice of Core i5 or Core i7 processors, along with 8GB of memory and up to 1TB of storage, along with Harmon Kardon speakers. It's 0.75-inches thick and Toshiba says it weighs less than 4.85lbs.
All three will be available in late June 2014. The Satellite Click 2 Pro will start at $1,028.99 while the Click 2 will be $586.99; the Satellite Radius will start at $925.99.