Toshiba AT300 hands-on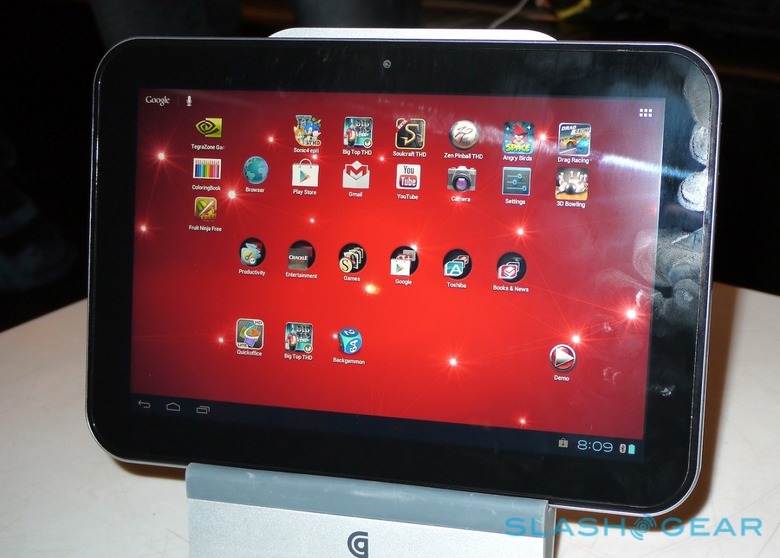 Toshiba isn't solely obsessed with Windows 8 at Computex 2012; the company also has an Android tablet to show off in the form of the AT300. Announced last month, the 10.1-inch iPad rival is powered by NVIDIA's Tegra 3 chipset paired with an 8.95mm thick aluminum shell. We caught up with Toshiba for some hands-on play.
The AT300 is certainly slim, though its blunt edges don't fool the hands into thinking it's a sheet rather than a slab, unlike the iPad and some rival Android tablets. Still, it's reasonably lightweight and there are plenty of ports: USB, mini HDMI, headphones and a full-sized SD card slot, for instance.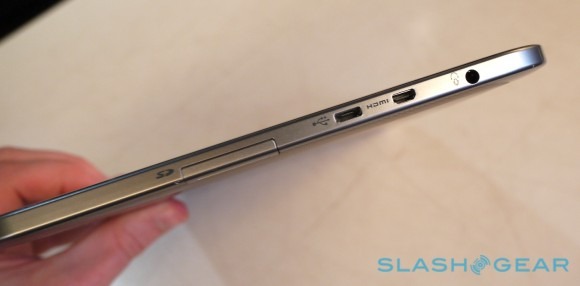 Android Ice Cream Sandwich ran swiftly on the NVIDIA quadcore, though we saw a few judders in panning around the homescreen. The 5-megapixel main camera struggled in the low light of Toshiba's testing area, producing murky on-screen images, but that comes as little surprised after our general experience with tablet cameras.
It's a reasonably premium feeling option, though there's no shortage of Android tablets around these days, and Acer and ASUS both have rival machines running Windows 8 that put the AT300 to shame in terms of form-factor innovation.