Toshiba add WiMAX to Dynabook SS ultraportable & UX netbook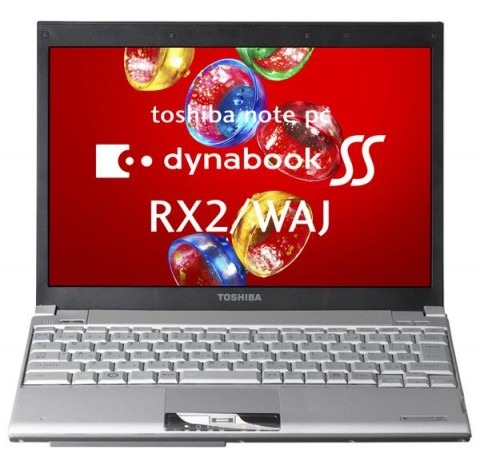 If our review of Toshiba's Portégé R600 this week tempted you into the company's ultraportable range, but you prefer an added shot of WiMAX goodness, then you'll be wanting to head over to Japan to pick up the company's latest wireless-integrated model.  The Japanese version of the R600, the Dynabook SS, will see its RX2/T9JMAJ WiMAX version (complete with a 128GB SSD) launch today, July 24th; Toshiba first announced the notebook back in June.
The Dynabook SS RX2 is joined by the US/27JBLMAJ, a WiMAX-enabled version of Toshiba's 10.1-inch netbook, launching in mid-August.  Both models use Intel's WiMAX/WiFi Link 5150 chipset, which bundles both WiFi a/b/g/n and WiMAX connectivity onto the same component.  It's the first time, apparently, that the chipset has been used on a netbook.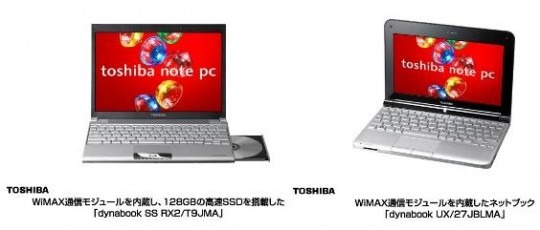 Otherwise the UX has the same N280 Atom 1.66GHz processor, 1GB of RAM, 160GB hard-drive and 4hrs runtime as other versions.  The SS RS2, meanwhile, gets the same SU9400 Core 2 Duo 1.4GHz CPU and 3GB of RAM as the R600 we benchmarked earlier in the week, though with a smaller 128GB SSD rather than the huge 512GB SSD our review model had.