Samsung, Clevo & Toshiba Announce WiMAX Ultraportables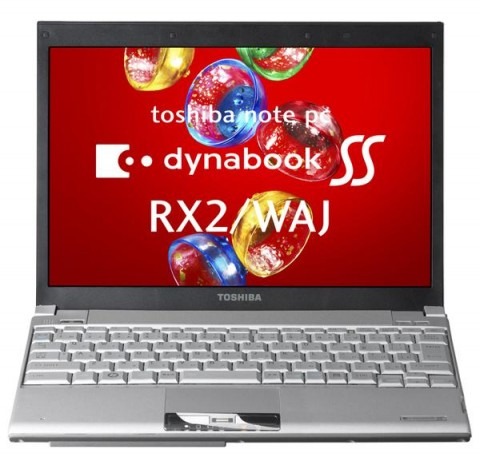 There's nothing like a WiMAX ultraportable to wake you up on a Monday morning, and we've got three of them.  Samsung, Clevo and Toshiba have all announced WiMAX-enabled models; netbooks in the case of the former two – the Samsung NC10 WiMAX and Clevo M811L WiMAX - while Toshiba have stuffed the high-speed connectivity into a full-spec notebook, the dynabook SS RX2/WAJ.
Video demo
The Toshiba dynabook SS RX2/WAJ is perhaps the most interesting of the three, with a Core 2 Duo SU9400 processor paired with a capacious (and expensive) 512GB SSD.  It will go on sale in Japan at the end of July, priced around 438,000 yen ($4,444).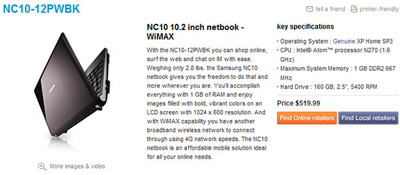 Meanwhile the Samsung NC10 WiMAX gets a 10.2-inch 1024 x 600 display, Intel Atom N270 processor, 1GB of RAM and a 160GB hard-drive. As well as the WiMAX there's WiFi b/g and Bluetooth 2.0+EDR, plus a 1.3-megapixel webcam and 6-cell battery.  It's listed with an MRSP of $519.99.
Finally, the Clevo M811L is physically designed to resemble a book, and has the usual netbook hardware.  No word on exact specifications, pricing nor availability.
Clevo M811L Netbook with WiMAX: