AirPort alternatives: Our top 4 Mesh WiFi systems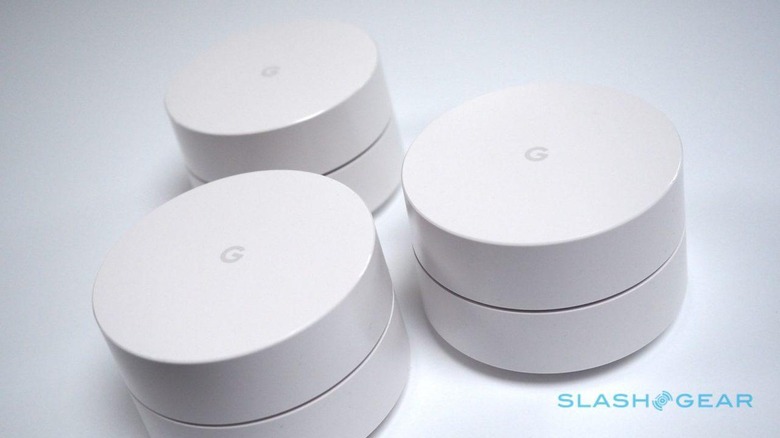 We may receive a commission on purchases made from links.
Apple may be killing its AirPort router family, but there are some great mesh networking replacements that promise just as much convenience but even more speed. Rather than focusing on a single box to which every WiFi device in your home is connected, mesh routers use two or more units in different locations, spreading coverage in the name of keeping performance at its best. Read on for our top four picks.
Google Wifi
Google Wifi wasn't the company's first attempt at the router segment, but its mesh system is undoubtedly its best. Plug the trio of compact, circular units in, and you'll get up to 4,500 square feet of coverage. Setup is straightforward, using Google's app for iOS or Android, and it's designed to update itself automatically in the background so you should never be on old, less-secure firmware.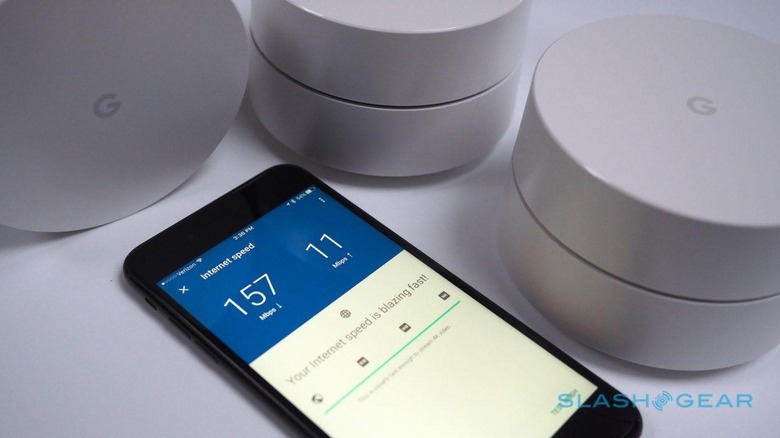 You can get a Google Wifi three-pack starter system for $258.99, or a single Google Wifi unit – for smaller spaces, or expanding a larger mesh – for $114.98. You might want to budget for an ethernet switch if you have a lot of wired devices to get online, however, as each Google Wifi unit only has a single ethernet port.
Why we like it: In our testing, Google Wifi has been impressively resilient. Whether it's booting back up and reconnecting seamlessly after power outages, or just handling the usual patchiness cable internet providers can't seem to avoid, Google's mesh is invariably up and running faster than those of rivals. If you're impatient to get back online, that's a big deal.
eero Home WiFi System
Arguably the first consumer mesh networking system worth considering, eero is now in its second generation. That brings improvements both in performance and flexibility. The new eero Home WiFi System starter pack consists of a single eero and two eero Beacons, the latter plugging straight into an outlet for fewer cables and a tidier overall design.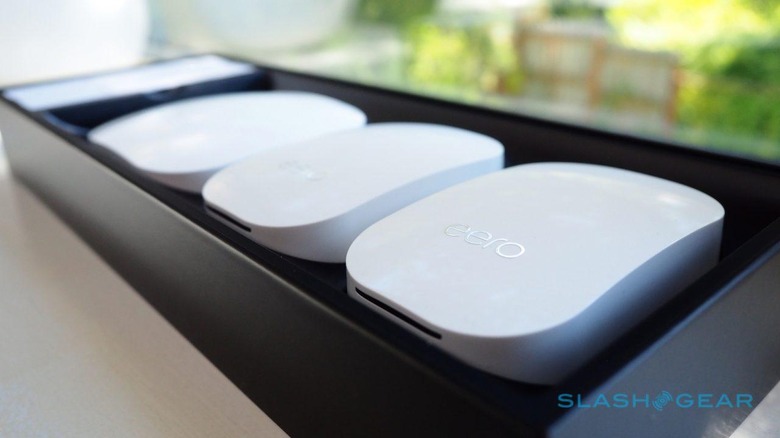 That's enough, eero says, for a 2-4 bedroom home, and with speeds twice the rate of the eero first-gen system, all for $399. If you need more coverage, the eero Pro WiFi System packs three full eero units instead, for $499 – enough for a five bedroom home or larger. Each of those eero units has two ethernet ports, too.
Why we like it: eero is making its routers more than just a way for other devices to get online: it's also turning them into a platform. eero Plus bakes virus, malware, and phishing protection right into the router itself, along with an ad blocker and password manager, for a monthly subscription. It's certainly a lot easier than trying to manage individual apps for that on a number of laptops and phones.
Linksys Velop
Speed and coverage is the key to understanding Linksys Velop. Its tri-band mesh system covers 5+ bedroom spaces out of the box, with Linksys promising more than 6,000 square feet of coverage. There's Amazon Alexa integration, too: if you have an Echo smart speaker, you can control everyday Velop features, such as turning on the guest WiFi network, by voice.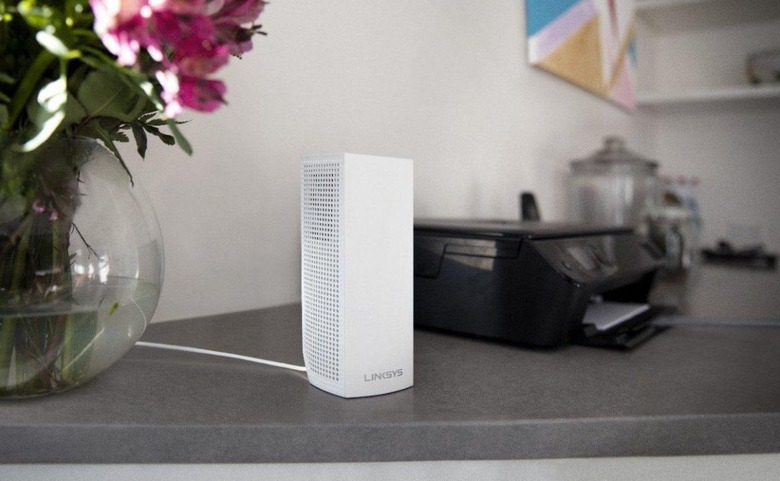 The drawback with Velop has always been the price. When it launched, at $500, it was simply too expensive compared to other systems on the market – even if it could out-perform them. Now, though, you can pick a Linksys Velop 3-pack up for $417.61, which though still expensive is a lot more competitive.
Why we like it: Performance is king with the Velop system, and Linksys' system puts speed to the forefront. Its mesh units are larger and less easy to disguise than those of eero or others, but they put their bulk to good use with powerful antennas.
Netgear Orbi RBK50
Netgear bucks the "more is better" trend of mesh routers, and splits its starter system into two, not three units. Don't worry about that negatively impacting speed or coverage, though. You're still looking at up to 5,000 square feet, and some of the fastest throughput rates around.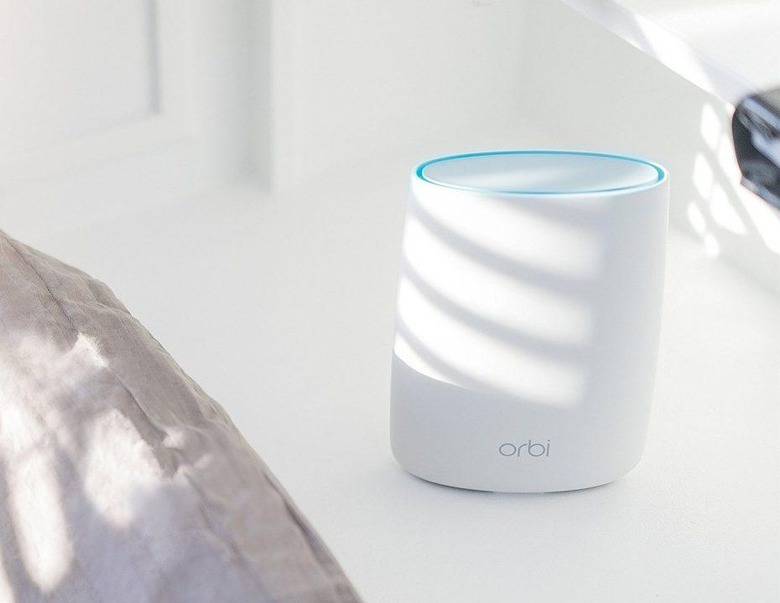 While it may focus on fewer, more powerful units, it doesn't mean the Orbi line-up is necessarily less complicated to understand, however. The Orbi RBK50 is $291.99, but there are plenty of other models with differing specs – and performance – that can be confusing. Make sure to check out which "RBK" version you're buying.
Why we like it: Netgear's Orbi units are significantly larger than eero's or Google Wifi's, but you only need two of them to cover the sort of area that rival systems require three stations. Orbi puts that bulk to good use, too, with each unit having four ethernet ports for wired devices.
Wrap-up
Mesh networking isn't for everybody. If you live in a smaller home or apartment, you may well find that a single, traditional router is sufficient to get you online. Nonetheless, there are some significant advantages for going mesh, particularly if you're trying to blanket coverage around an unusually-shaped home or one with sturdier-than-average brick walls that can slow wireless rates and limit range.
SlashGear uses affiliate links, and sometimes if you buy something we'll get a small percentage of the sale. That doesn't affect our editorial coverage.