Today's Apple Vs Samsung Court News Means Nothing To You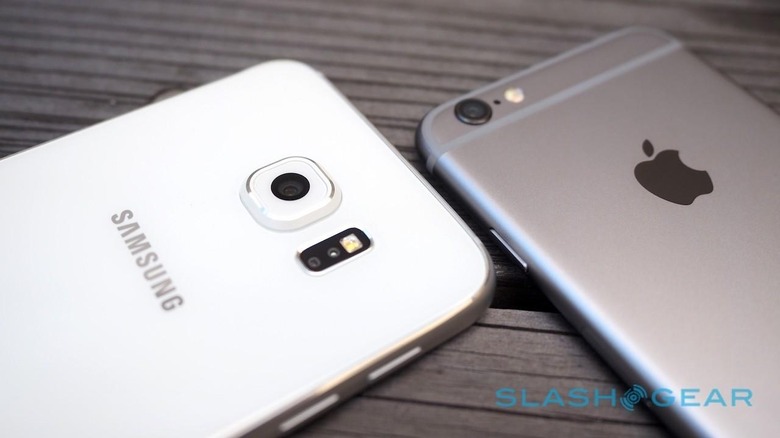 Average consumers remain unaffected by today's United States Court of Appeals decision in a long-lasting Apple vs Samsung case. This case has been on the books for many moons. Back in April of 2013 the case was raging – re-calculating damages after a 1-billion dollar damage report in August of 2012. How much does all of this affect you? Not very much. Not very much at all, really, unless you happen to be an investor or a lawyer working for Samsung or Apple, or any company caught in the cross-fire.
Exhibit A: The Apple-made iPhone 6 Plus
The iPhone 6 Plus is a large-sized smartphone, far larger than the original ideally palm-sized iPhone, and the classic golden rectangle that was the iPhone 4. The iPhone 6 Plus has a 5.5-inch display, rounded edges, and downward-facing speakers. The iPhone 6 (not plus) has a 4.7-inch display.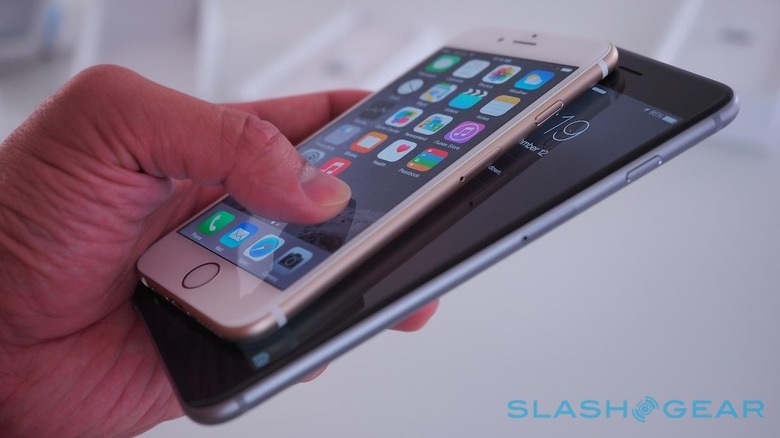 The iPhone 6 Plus works with NFC, has a fingerprint sensor under its home key, has downward-facing speakers, and has both front and back-facing cameras. Its back-facing camera array sits up above the rest of its back panel.
Exhibit B: The Samsung Galaxy S6
The Samsung Galaxy S6 has rounded edges and a fingerprint reader under its home key, and it has NFC inside. It has both front and back cameras, and its back camera sits up above the rest of its back panel.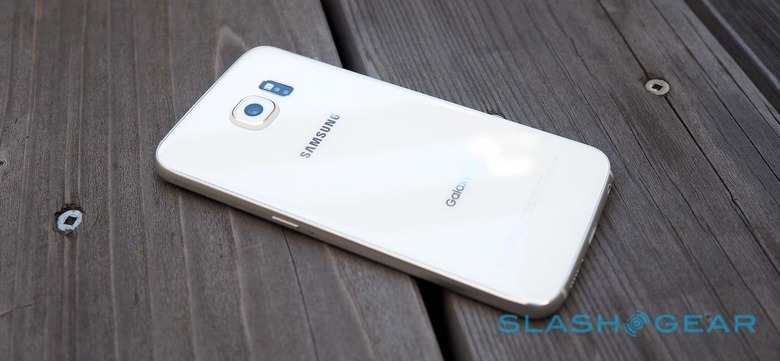 This Galaxy S6 smartphone has downward-facing speakers and a display that's 5.1-inches large, while the original Samsung Galaxy Note had a 5.3-inch display.
Exhibit C: Photos
Here you'll see the iPhone 6 (not the Plus) and the Samsung Galaxy S6 in a series of photos. These photos were taken in early 2015.
Has anything changed?
The war continues. Neither company is going to back down and accept that they've been defeated by the other.
You'll continue to get great smartphones from both companies, and both iOS and Android will continue to prosper.
Carry on!