Titanfall PlayStation 3 edition discovered in production code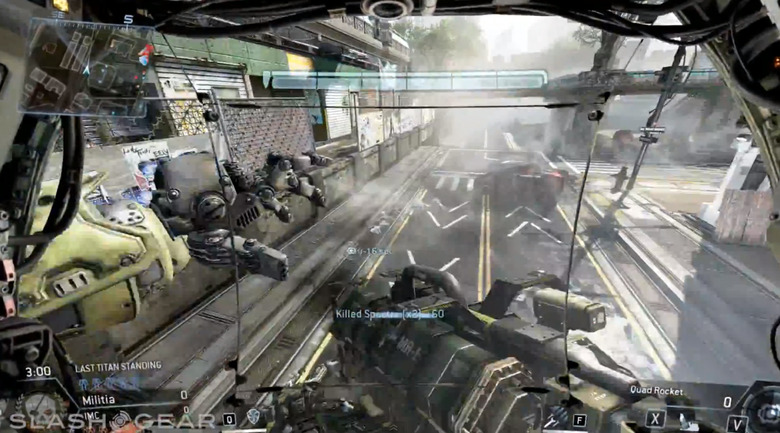 This week a discovery has been made in the production code of the Beta build for Titanfall which suggests that more than one platform was taken into consideration when this title was being developed. This should come as no surprise as early chatter on the game let it be known that the game would be developed with the engine known as Source.
Speaking back at E3 2013 with Polygon, Respawn Entertainment software engineer Richard Baker suggested that they started with Source "early on" because their designers were familiar with the system. They also chose it specifically because of its ability to work well with PlayStation 3 and Xbox 360 at the same time, maintaining a constant 60 frames per second while it does so.
"The ironic thing is that we wanted an engine that would work on PS3, because that's the riskiest platform in current gen. When Portal 2 came out and it seemed to be a pretty decent PS3 game, that was the point when we decided to go with Source.

And then we stopped supporting PS3." – Richard Baker for Respawn Entertainment
It's also suggested by NeoGAF member fade_ that PlayStation 4 can be located in the code, but all we've been able to see is suggestions of a "_ps40.vcs" collection of files. These files don't necessarily match up with the "cpu_level" files which match up with PC, Xbox 360, Xbox One (Durango), and PS3.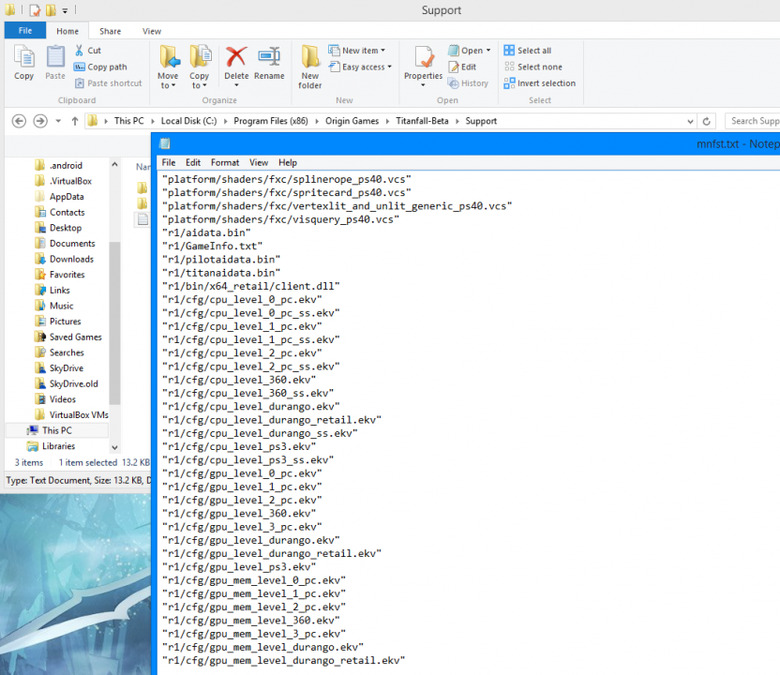 In other words, while we can – again – confirm that Titanfall was at one point being developed for PlayStation 3, it was abandoned early on. There's no solid reason, at the moment, to assume that the first Titanfall title will be coming to PlayStation 3 or PlayStation 4. As for Titanfall 2, well... Titanfall will never hit PlayStation 4, but Titanfall 2 may.
As spoken by Respawn Entertainment's Vince Zampella back on October 29th of 2013 – when asked about Respawn working on PS4 games in general – "Of course we will, just not the first Titanfall." Now you'll just have to wait some amount of months until the second!
Above you're seeing a demonstration of gameplay on a high-end gaming PC. You'll also find a variety of hands-on and in-depth bits of reporting on the Titanfall Beta in the timeline below – and don't forget our latest: Titanfall PC vs Xbox One.