Tim Cook on Apple Watch battery life: expect to charge daily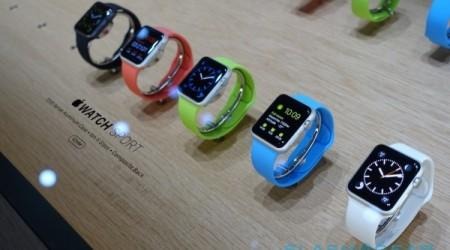 Apple's Tim Cook is on stage right now at the WSJD Live conference, and as expected he has a lot to say about the company's new Apple Watch wearable and its conjoined Apple Pay service, among other things. The conference has only just begun, but Cook has already touched on both topics, and amidst them had a thing or two to say about the wearable's battery life, something that has thus far been kept a close secret.
Cook was quizzed about the Apple Watch's battery life by Wall Street Journal editor-in-chief Gerard Baker, who wanted to know whether users will be able to utilize the wearable into the wee night time hours. To this Cook gave a somewhat poignant "no", saying instead that users will probably being using it too often for it to last that long.
Instead, Apple expects that users will be charging the wearable every night, but that might not be entirely accurate. Cook says the company is still learning how its customers use the wearable, and that'll give them more data in due time. Ultimately, though, he says: "You're going to wind up charging it daily."
Unfortunately, no direct answer about how long the Apple Watch's battery life is was given, and so that mystery continues on for the time being. Excited about Apple's new wearable? Be sure to check out the SlashGear Apple Hub for all of the company's latest news, as well as the timeline below for more bits on the Apple Watch.