Tim Cook D10 interview video highlights available now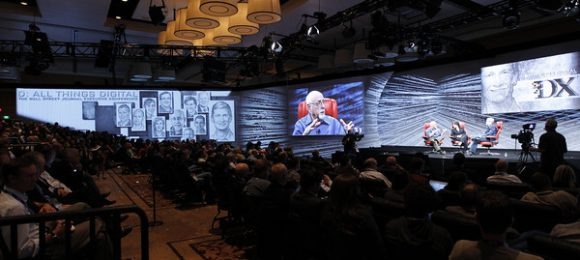 This week Tim Cook did what will certainly go down in history as a landmark interview with the folks at All Things D, and today several highlights from this D10 talk are available online. Below what you'll see is a selection of great moments in the talk with the Apple CEO that we've also got covered in individual post form if you're in a reading mode instead. This interview took place between Cook, Kara Swisher, and Walt Mossberg and explored subjects ranging between China and Steve Jobs, convergence and charity, and of course what we'll be seeing this year at WWDC.
Here's a hint on how much Cook reveals on future products: zip, zilch, nada. The closest the CEO of Apple gets to telling the next steps in hardware is a confirmation that the company will indeed be opening new doors very, very soon. The video you see here is comprised of several highlighted areas throughout the talk.
As for the expanded view of the interview, you can head to our big Tim Cook D10 appearance wrap-up or to one of our many fine posts along the way. We've got a push for USA manufacturing as well as a reaffirmation of no hybrid Apple products. We've got a confirmation that Apple's sharing protocol should be copied as well as some Siri bashing. And of course there's some Steve Jobs rememberance as well. Check em all out!