Apple CEO talks sharing: "In this area I want people to copy us"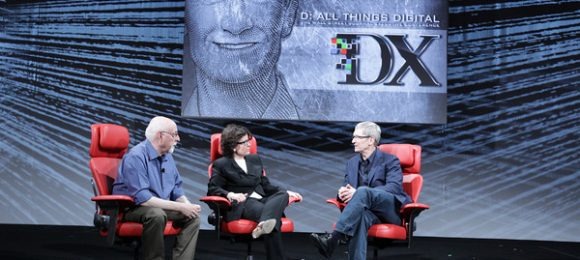 When Tim Cook talks sharing, he's not speaking about moving images from one phone to another, he means the opposite of greed, speaking this week at D10 on how Apple will expand its chairity work in the future. "To whom much is given, much is expected" noted Cook, expanding on an employee chairity donation matching program Apple has in place. Cook let it be known that by using a system such as this, Apple can do good without having to form lots of committees and commit undue time where it isn't needed. Cook spoke: "I think we can do even more so we are looking at some things – maybe that is a change."
Cook had just moved from speaking specifically about the late Steve Jobs, saying that the former CEO of Apple had told him to "do what's right" in all things. This was instead of simply doing what Jobs would have done. Cook noted this week that he was following this maxim as best he could:
"I'm doing that. Does that mean something would be different Of course. But he was the best person at doing that." – Cook
Cook went on to say that if Apple employees had cash to spare, they should spare it: "we've got a little bit left over and we should share it." The current CEO of Apple noted that Jobs "was for" the employee charity donation matching program and certainly knew that it would be in place before he died. When asked if sharing also meant that Apple would be less secret in the future, Cook was quite clear in his reply.
""We're going to double down on secrecy on products. But in other things Apple will be the most transparent company. Supplier responsibility, environmental issues ... In this area I want people to copy us." – Cook
Check the timeline below to see all the D10 gold left by Tim Cook in the wake of this opening interview. Siri, Steve Jobs, Foxconn, and more on the way!
[via All Things D]