Smart strap upgrades for the analog watch you can't quite part with aren't new, but few let you pretend to be Inspector Gadget as well. TipTalk, one of the skunkworks projects out of Samsung's Creative Lab on show at CES 2016 this week, does just that, however. Out goes the traditional strap or bracelet on your Rolex, Panerai, or family heirloom, and in its place goes a Bluetooth replacement.
Inside the IP56 certified waterproof casing is a Bluetooth radio, 180 mAh battery good for up to seven days of standby, and a set of sensors including an accelerometer, gyroscope, and magnetometer.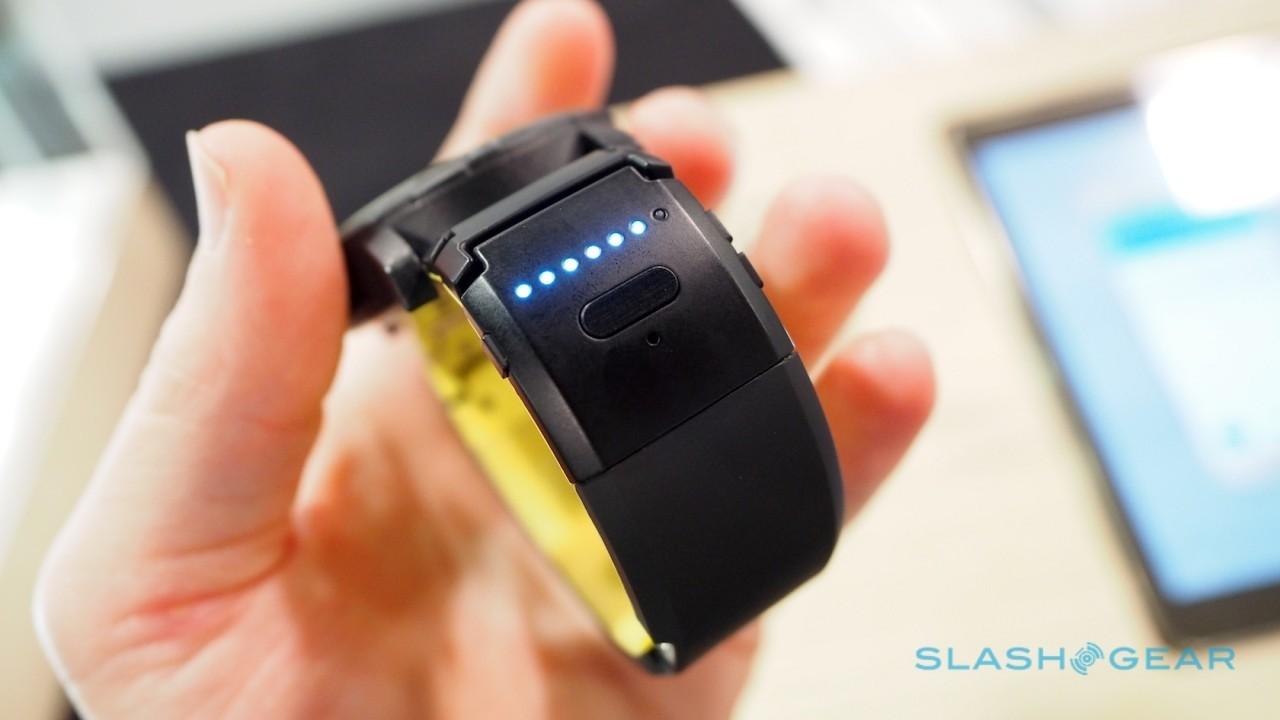 Since there's no display as such, all the interactions are through a button and a row of LEDs. Tapping the button cycles through the pedometer count and other features.
When a phone call comes in, meanwhile, the TipTalk vibrates. Rather than playing the audio through a speaker, which lacks privacy, you press your fingertip to your ear to hear the sound.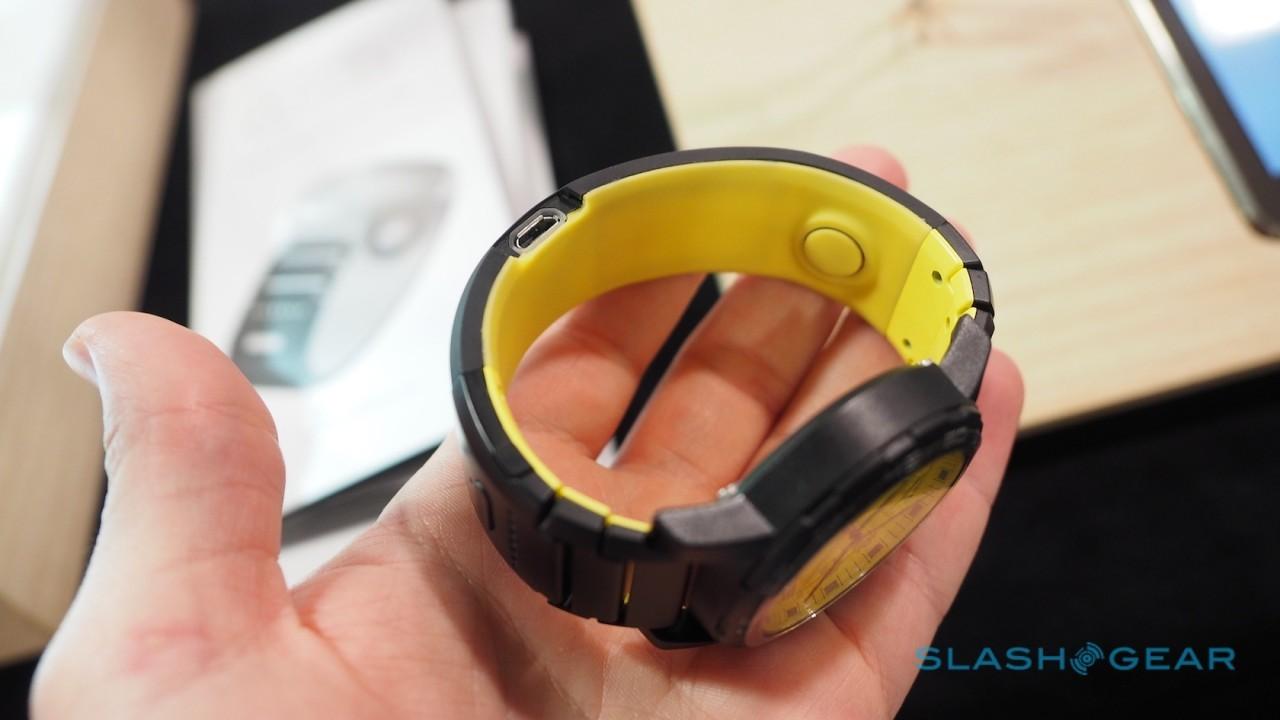 It's similar to bone-conduction, the TipTalk team explained to me, but instead of the bone vibrating it's the captured air in your ear canal. You can hear it, and a microphone in the strap hears you, but nobody else around you can eavesdrop on the person you're speaking to.
The audio experience lacks the clarity of a traditional Bluetooth earpiece, I found, and is very dependent on how tightly you stab your finger around your ear and even the angle you do it at. I've no doubt you could get more adept at that over time, though, and it's definitely more convenient than something like Huawei's TalkBand B2 which hides a headset in a smartwatch form-factor.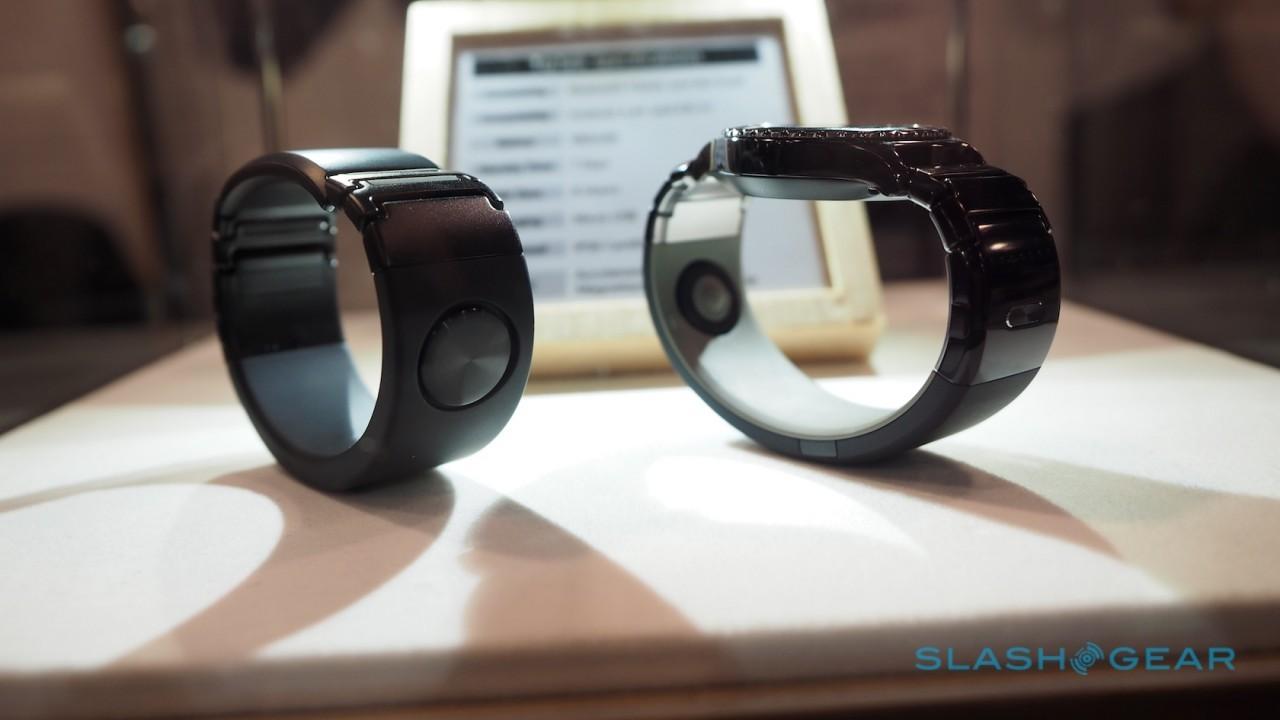 The TipTalk team says a full charge should last for up to seven hours of talktime, and is aiming for a sub-$100 price tag. Functionally, the band works, though I suspect the finish and materials might need to take a step up if they're to coax true luxury watch-wearers to drop their leather and stainless steel bands in favor of TipTalk.