This Is The New 2016 Mazda MX-5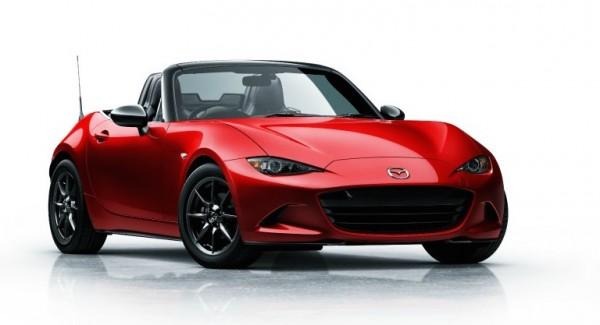 Celebrating the 25th anniversary of its MX-5 line, Mazda has pulled off the covers from the 2016 Mazda MX-5 "Miata", the fourth of its breed. Combining the engine optimizations of Mazda's SKYACTIV technology and the aesthetics of its KODO "Soul of Motion" design language, this two-seater sports car bears a contour and an experience that justifies its "Roadster" moniker in Japan.
Environmental considerations and policies are more stringent now, says Mazda, compared to when the first MX-5 went on sale. However, the company's goals have never changed, to bring driving pleasure, no matter the constraints. With its SKYACTIV technology, Mazda continually refines its components and manufacturing processes to deliver maximum fuel efficiency and engine output.
But more than just a sports car, the MX-5 also exemplifies Mazda's design sense, something that has been refined even more in the 2016 MX-5. With a dramatically lowered hood and pulled back fender lines, the viewer's eyes are directed towards the rear where all the power is concentrated.
The tapered back pulls all the way to the tail light, accentuating this MX-5's rear bender. The low-dip belt line also augments the "open feel" of the car's open-top design, while symmetry in the internal design emphasizes the Japanese concept of Jinba-ittai, or oneness of the driver and the car. All of this, in a body that is said to be more compact and 100 kilograms lighter than its predecessors.
The 2016 Mazda MX-5 will be available in markets worldwide starting 2015. Fans of the line will definitely be waiting if this latest generation will be able to retain the Guinness World Record for the best-selling two-seater sports car.
SOURCE: Mazda