2016 Mazda MX-5 Miata Dated For Hotly-Anticipated Reveal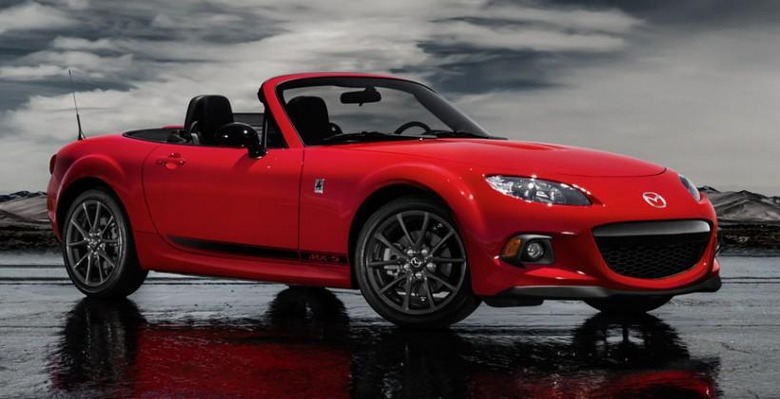 It's not often that a car manages to be both iconic and affordable, but Mazda struck that balance with the MX-5 Miata early on, and now there's no small amount of interest in the 2016 model. There isn't long to wait to see it, either, with the all-new 2016 MX-5 Miata now set to debut on September 3rd, complete with the first use of the Skyactiv-Chassis the company teased earlier in the year.
That chassis promises a return to some of the elements that made the original MX-5 such a popular car among enthusiasts. Mazda said back in April that the 2016 Miata would be more akin to the first-gen car in size, reversing the gradual increase in bulk that – as most cars go through in their progressive generations – had left the current model considerably larger than some owners would have preferred.
Skyactiv-Chassis was shown without any sort of concept bodywork or engine detail, though it does tell us a little about the new Miata. Rear-wheel drive, with a mid-placed engine, it moves the unknown powerplant closer to the center of gravity for increased stability.
Meanwhile, weight has been cut by more than 220lbs, making it 14-percent lighter than the old model.
That'll be a big contributor to on-road feel, though Miata addicts will be watching closely to see how Mazda loads the car up with specifications. The hard convertible top – although a boon for comfort – proved to be a bone of contention for many in that audience, unhappy that some of the purity of a soft-top had been lost.
The underpinnings of the new MX-5 will also have an impact on Alfa Romeo, which will use the platform for a new roadster of its own thanks to a deal between Fiat and Mazda.
MORE Skyactiv Chassis