Fiat and Mazda ink new Alfa Romeo/Miata roadster deal for 2015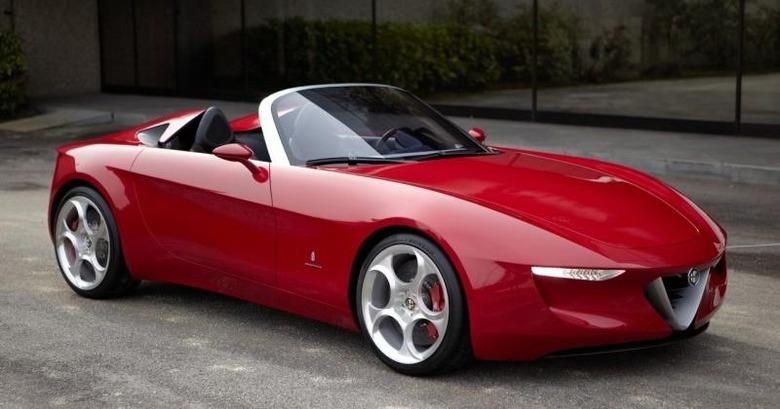 Fiat and Mazda have officially inked the deal which will refettle the MX-5 (aka the Miata) as Alfa Romeo's next open-top sports car, expected to hit showrooms in 2015. The agreement [pdf link] was first mooted back in May 2012, and will see the as-yet-unnamed Alfa Romeo droptop eventually go on sale globally; meanwhile, Mazda will also offer its own version of the car, the next-gen MX-5.
Although the two cars "will be based on the architecture" of Mazda's new Miata model, there will be some key differences in what ends up on sale. Beyond the differentiated styling – unconfirmed, though we're hoping Alfa Romeo doesn't stray too far from the delectable 2010 2uettottanta concept by Pininfarina, shown here, although we wouldn't argue with a convertible version of last year's Disco Volante concept either – each marque will slot in their choice of engine.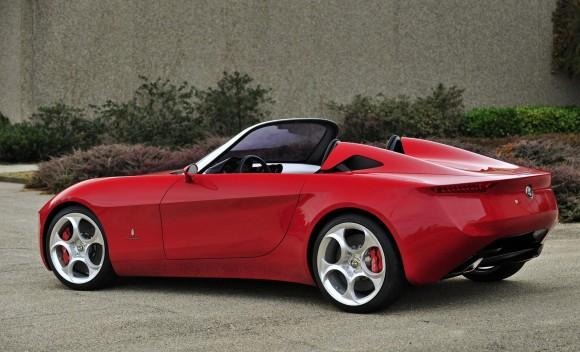 Both versions will be produced at Mazda's Hiroshima plant in Japan, and feature rear-wheel drive and two seats. For the Japanese firm, it's a chance to squeeze as much value as possible out of its new design and manufacturing investment, vital if the compact droptop is to be financially viable.
For Fiat, meanwhile, Alfa Romeo has been struggling for some time, and the deal means producing "a modern interpretation of the classic Alfa Romeo roadster" needn't be quite so impractical. Initial plans to reintroduce the brand to the US market later this year have been delayed, however, with the Alfa Romeo 4C now not expected to debut in North America until sometime in 2014.