This is the concept crossover Lexus hopes to woo Millennials with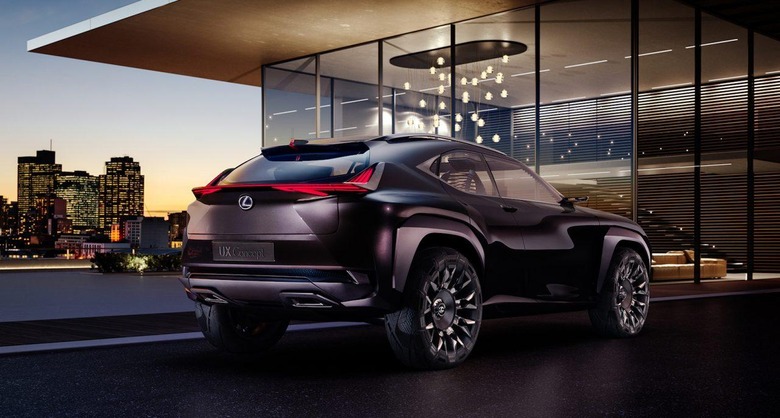 Lexus makes big money from its luxury SUVs, and now it's teasing a future where it does the same from tiny versions too. Toyota's luxury arm has taken the wraps off the first teaser shot of the upcoming Lexus UX Concept, a smaller city crossover that will make its debut at the 2016 Paris Motor Show come September 26.
Size-wise, the UX Concept would seemingly slot in underneath Lexus' two current SUVs, the RX and the NX. That's some strong-selling company: in August 2016, for instance, Lexus sold more of the RX than any other model in its line-up, while NX sales were up by more than 20-percent.
Given the apparent appetite Lexus drivers have for crossovers and SUVs, therefore, a smaller and more affordable model seems like a sensible route. Of course, the automaker isn't saying that a production version of the UX Concept is guaranteed.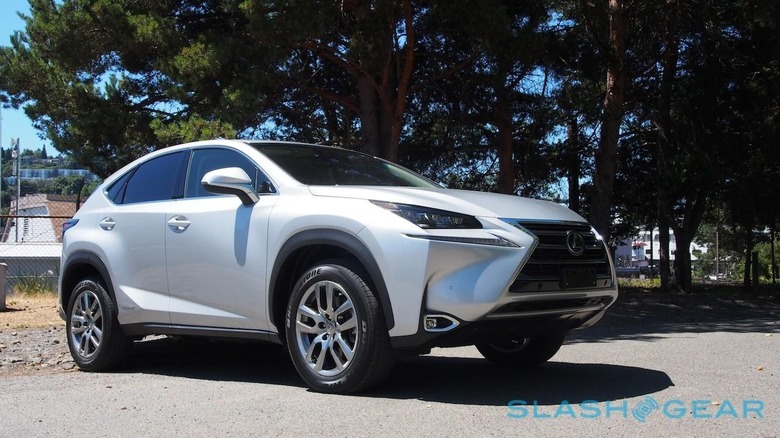 What it is saying is plenty about the company's controversial design language. The UX Concept's "strongly differentiated identity is meant to appeal to a progressive, urban audience living in a connected environment" so Lexus' spiel goes, which is basically shorthand for "we want to sell this thing to Millennials."
Meanwhile there's the promise of "imaginative technologies for an immersive driver experience" and an interior that "marries traditional craftsmanship with high-tech manufacturing techniques."
As long as that includes the high standard of construction we've seen Lexus is capable of with the LC 500, the company's upcoming flagship coupe, we'll be content.
Initially, it seemed like the Lexus NX would be the crossover to appeal to the Millennial audience that is giving so many automakers sleepless nights. However, it turned out to be a much larger vehicle than first imagined: bigger, indeed, than the original RX SUV.
Lexus then followed up with the eye-catching LF-SA city-car concept, the imagined possibility of a jacked-up assault on Smart and MINI. Small city cars – like, indeed, Lexus' own poorly selling CT – aren't where the modern money is at, however, and instead the market for even more compact crossovers is flourishing.
At least Toyota already has the basis for making the Lexus UX Concept into something more dealership-worthy: the C-HR Concept, formerly bearing a Scion badge but now headed to forecourts as a Toyota model. That's based on the automaker's new Toyota New Global Architecture (TNGA), which promises stronger driving dynamics than you might normally expect from the marque.