This is Acer's Core i3 Chromebook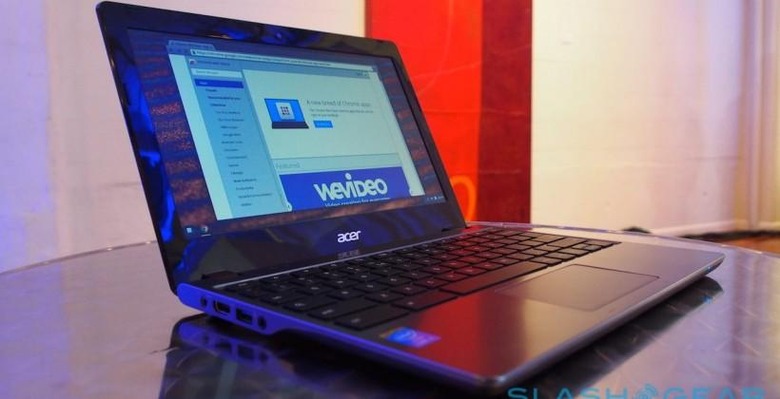 Acer took a "look but don't touch" approach when it revealed it was working on a Core i3 version of the C720 Chromebook back in New York City last month, but was feeling a little more accommodating today alongside Google and Intel. From the outside, as you'd expect, the C720 variant isn't especially different from the Chromebook we reviewed earlier; it's on the inside where things get interesting.
Gone is the Celeron 2955U of the $249 model, replaced by a 4th-gen Intel Core i3 chip. Although Chrome OS has always been prized for its frugal demands on processors, the more potent silicon adds up to a clear difference in how the platform runs.
Hangouts on Chrome OS have always had a tendency to get jerky and drop frames, especially with multiple participants and if you're trying to multitask with, say, a text file at the same time. On the Core i3 C720, however, things were much smoother, with no lag while trying to navigate the document even with streaming still going on in the background.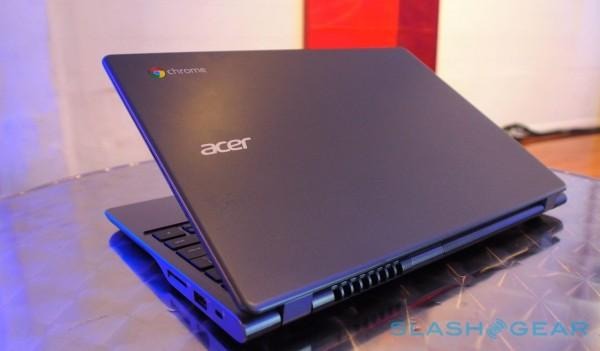 There's also a difference with gaming. Chromebooks aren't known for their gaming prowess – and even with more performance, you won't find any titles in Google's download store that will leave the Xbox One or PS4 feeling worried – but the Core i3 model at least delivered smooth play in full-screen mode.
It's not all great news, however. The screen resolution is still 1366 x 768, which feels underwhelming these days, and the Chromebook's design itself is solid but uninspiring. A high-res panel and a metal chassis would make for a compelling argument to the MacBook Air, even if it would nudge the price up in the process.
Acer will be offering the C720 Core i3 Chromebook in time for the back-to-school shopping season. It'll be priced at $349.00, a $100 premium over the Celeron version.