Acer Chromebook C720 Review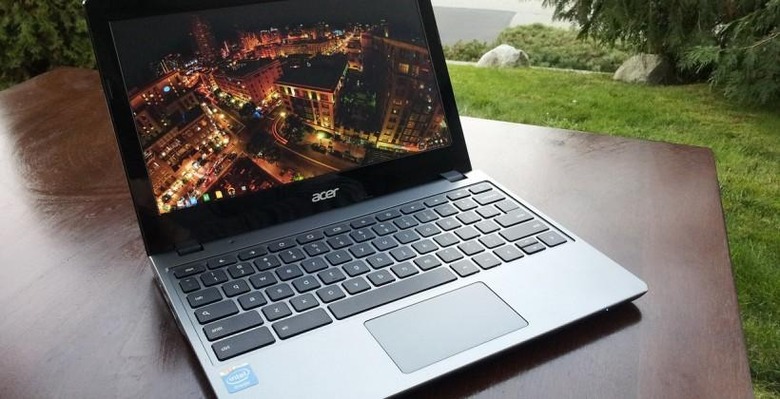 Google's segment of portable computers loaded with Chrome OS is growing, and among recently announced new models is Acer's latest offering — the Acer C720, an inexpensive laptop that utilizes Intel Haswell. Like other Chromebooks, the C720 is aimed at those who need a computer for school, for working on the go, or for fun without shelling out hundreds more for unneeded hardware. On the grand scale, it is the C720's $249 price point that makes it appealing, and on the smaller scale, it is this notebook's excellent performance that makes it stand out among its peers. Read on for our full SlashGear review.
Hardware
The Acer C720 is an interesting Chromebook, in that Acer has elected to focus on performance over design. This isn't to say that the design is poor, but that the laptop comes across as fairly utilitarian and business-esque in nature, especially when compared to the new HP Chromebook 11, which has a reversed focus: design over performance in a way that suggests younger users are its target audience.
The C720 is a cheap laptop, and there is no mistaking it for anything other than that when in use. The keyboard has low-profile keys that are evenly spaced, and typing is a simple activity that can be carried on at length without difficulty or lengthy adjustment times. The keys are also solid and can be used to type quickly, which is of particular importance for many users (this review was written on the device, in fact). Anyone who has used the Samsung Series 3 Chromebook will find the C720's offering to be quite similar. Included are the necessary Chrome-centric special buttons, including Full Screen and such.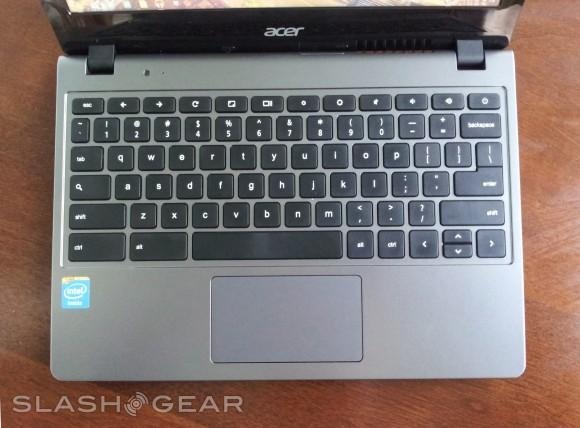 The trackpad is also nice, although power users will likely find some small complaints with it after extensive usage, namely that it seems that every now and again it fails to register a touch, meaning you'll find yourself swiping and nothing happening until you lift your finger and try again. Most of the time, however, it works fine and can be used with very soft taps and multi-finger gestures for things like scrolling. The trackpad depresses to function as a left button, and though there is a gesture for making a right-clicking action, it is generally easier to hold the Alt key and tap.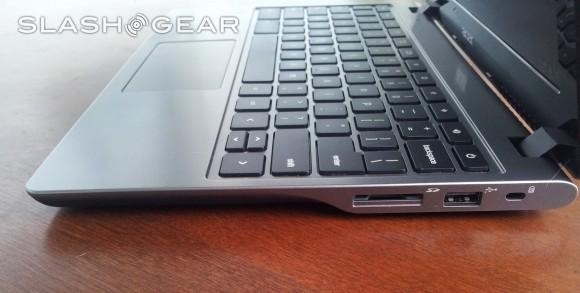 Alongside the right side of the laptop you've access to an SD card slot, a USB slot, and a locking port, while the left side harbors another USB port, an HDMI video-out slot, the headphone jack, and the charging port. There are two speakers, one on each side of the bottom of the side, and while they sound very nice given the size of the laptop, they'll end up muffled for those who use the laptop on their chest while lounging back.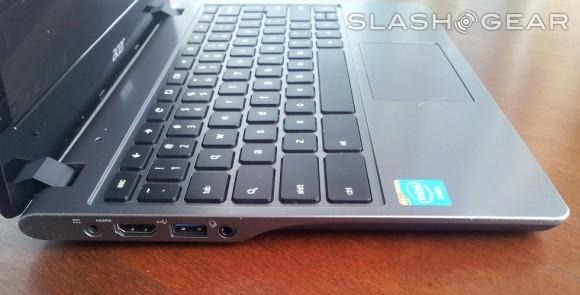 The speaker positioning isn't a big deal for some, but worth noting regardless. The bottom is also home to a large air vent that stretches across the entire device, and there's an open vent on the back edge mostly obscured by the display's bezel. The laptop isn't loud when running, and doesn't get hot. Rounding it all out is a webcam and small sensor above the display on the bezel.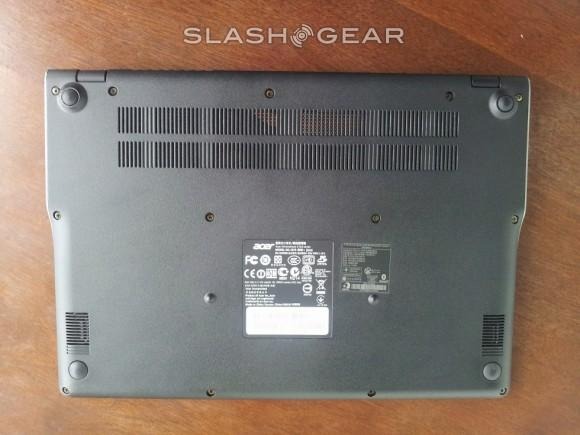 Software and Performance
Performance is where the Acer C720 shines, and anyone who plans to use the system regularly for work or as a primary laptop for play will find that it is both speedy and able to handle multiple activities at once without bogging down — listening to music and browsing the Web, or watching a video and chatting at the same time, for example. This is where the Acer excels in comparison to the HP Chromebook 11, which suffers from performance issues.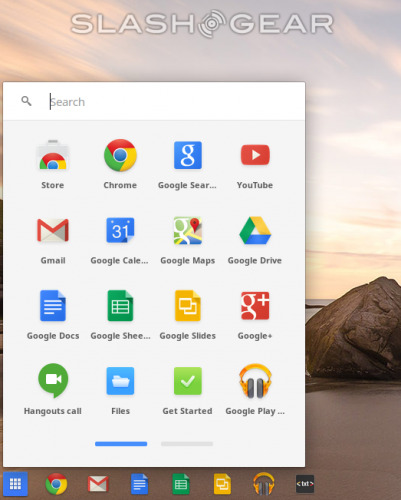 This performance quality is thanks to the use of Intel Haswell over an ARM-based processor. In the Acer Chromebook C720, users get an Intel Celeron 2955U processor alongside 4GB of DDR3L and a 16GB SSD. This accompanies an 11.6-inch matte display with a resolution of 1366 x 768 pixels — using the device outside doesn't result in glares or difficulty with visibility, though it should be noted that for those who aren't concerned with this, the HP Chromebook 11 has an overall more crisp display.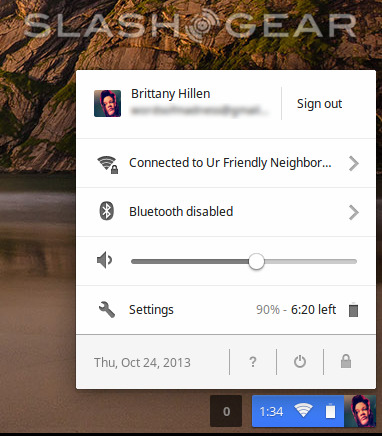 Another advantage of the Haswell hardware under the hood is exceptional battery life in comparison to some other Chromebooks, with the battery regularly lasting between 7 and 8 hours on a charge (with charge time being noticeably quicker than the HP Chromebook 11). One can play hours of video or music on the C720 while browsing the Web or chatting and find that it'll be at least a handful of hours before they have to plug back in. This makes the Chromebook particularly relevant for on-the-go users who need something that will last through a long business meeting or plane trip.
Wrap-up
The Acer C720 Chromebook is a speedy, sharp Chrome OS laptop that has a simple design and boasting rights in the performance department. The laptop is a step ahead of many other competing Chromebooks, and is more than able to hold its own as an everyday laptop for those who do basic tasks: media, email, Internet, chatting, word processing, and such. The price point holds steady at $249 USD, meaning though you're getting a performance boost via the use of Haswell, you're not paying out more than what you'd spend for other Chromebooks.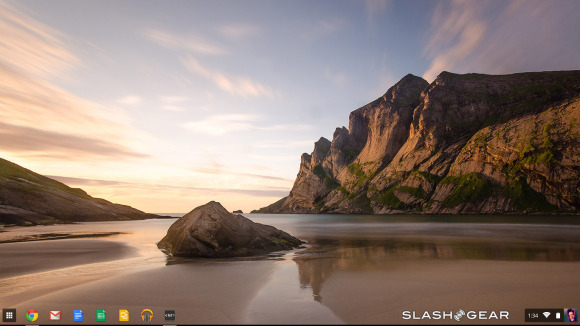 Unless you're dead-set on having a design that stands out — a la the HP Chromebook 11 — you'd be hard-pressed to find a Chromebook alternative at the moment that holds up to the performance of the C720, and though the design does feel cheap in terms of ample plastic, there is nothing overtly unsavory or bad about Acer's latest offering.