Acer Chromebook i3 to be first with Intel Core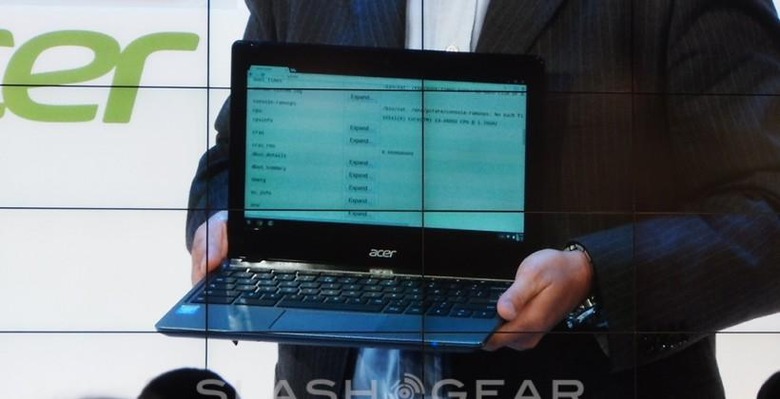 This week details are spilling on Acer's next Chromebook device, the first working with an Intel Core inside. This device will be working with Intel Core i3 processor and is being suggested by Acer to be the "most powerful Chromebook on the market." Strangely it would appear that Acer isn't about to let a whole lot more in the way of details be pushed other than this.
It can be noted though that both 14-inch and 15-inch models appear to be coming, while the base model should be released by this Summer – hopefully. This model will be the highest-end Acer Chromebook released in any iteration, and we can expect pricing to match.
This is only the latest Chromebook to have been created and released by Acer, SlashGear having reviewed several of their efforts over the past several years. All the way back in November of 2012 we had a peek at the Acer C7 Chromebook, the first of their collection. Fast forward to October of 2013 and the Acer Chromebook C720 hit SlashGear's review bench, complete with a much finer display and innards.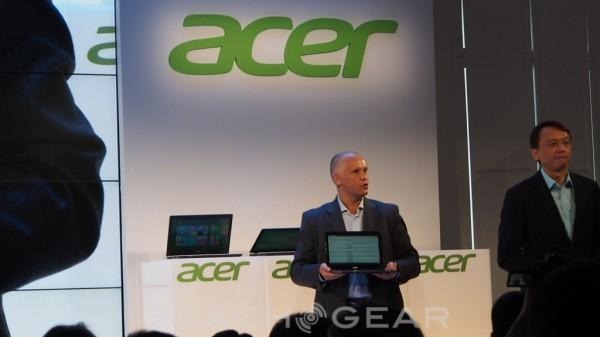 Getting down to business in February of 2014 with the newest Acer Chromebook meant picking up the Acer C720P Touch – this is very, very similar to what we're seeing today. The Acer Chromebook introduced this week has the same chassis as the C720 we've experienced before, but with an Intel Core i3 chip inside. If it isn't broken, don't fix it!