Pokemon GO trading update is almost here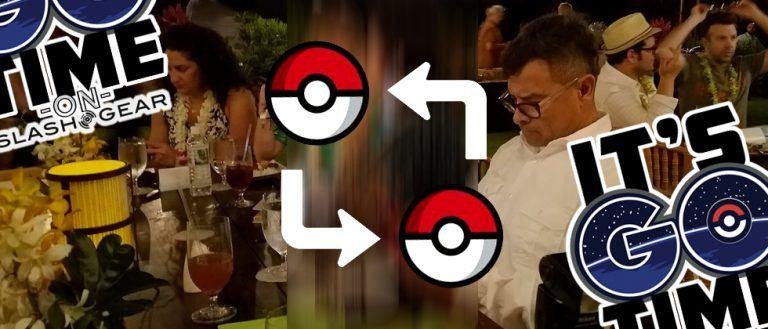 A Pokemon GO Trading update, one of three major upgrades to Pokemon GO for the year 2017, has been revealed to SlashGear this week. In addition to a strong indication of this notion from our own anonymous source with information on the subject, an interview with Niantic this week seems to seal the deal. In the interview published this week, Niantic suggests that the trading update is indeed scheduled to be released this year, and will include user trading within a certain set proximity – real life up close and personal deals, that is to say.
The interview was published this week by Polygon and chats with Niantic's senior product manager Tatsuo Nomura. In the interview they ask about the trading gaming mechanic which they suggest is still "heavily under wraps." What's interesting about this, other than the fact that trading is still very much in play for development, is the fact that Niantic does not see the mechanic as a way to solve a problem – rather a way to make the game more engaging.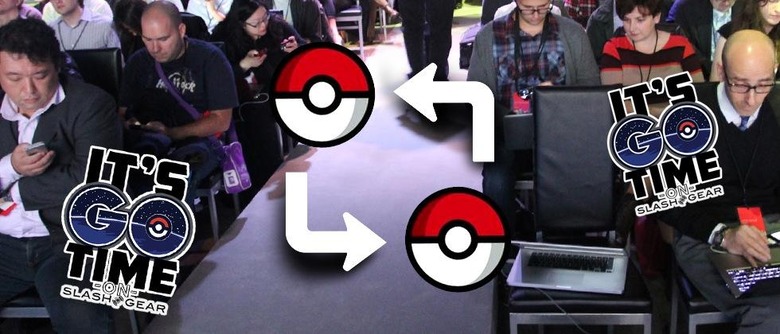 "I wasn't really thinking of trading as a way to solve the local area spawn issue," said Nomura. "That was more, we have a couple Pokémon that only spawn in a couple regions, and that was the hope, that some Pokémon you have to know someone or find someone who lives in certain regions and meet and exchange. We don't want to just have that be an online game that you can just exchange virtually."
Niantic is certainly well aware of the many ways in which online trading can go wrong in a game. Doing this sort of thing wrong can knock a game out of the running for long-term play quite easily. "We're still trying to come up with an answer that makes sense so it doesn't kill the game," said Nomura. "If we fail this, we can easily kill the game."
SEE TOO: 3 vital Pokemon GO tips on how to catch em all, Silph Road style
To be especially clear about how trading will work, Nomura offered the following. "[Trading] won't be through the internet. You shouldn't be able to exchange your Pokemon with someone who is 100 miles away from you [in the real world]," said Nomura. "The person [you are trading with] needs to be in your proximity."
Our anonymous contact with information on the subject previously informed us that Trading was on the map for this year. Our most recent indication was that implementation of trading would be one of the three major updates to the game that'd be taking place this year. For an idea of scale, take into consideration that the CEO of Niantic, John Hanke, also considers the Gen 2 release of 80+ new Pokemon to the game earlier this year to be a "major" update.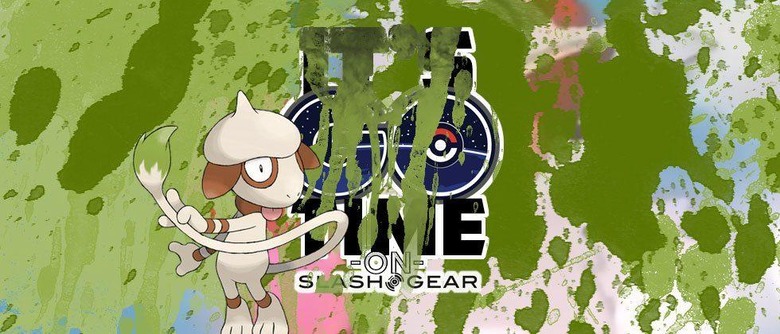 Other updates could well include an expansion of Special Items for evolutions. It's also been suggested to us that Pokemon breeding could be one of the three major updates to the game – we've already got the genders for Pokemon in place, next we just need to be able to let them get busy making new baby Pokemon. Easy to implement, right?
It's also very, very possible that one of the "updates" to the game that'll take place this year involves Legendary and/or Mythical Pokemon. There's a handful of Pokemon in the game's code that have not yet been released. This includes some of the original Legendary Pokemon that will likely appear during a set of special events. See the original Pokemon GO trailer to get a glimpse of what that might mean for a Pokemon like Mewtwo or Mew!
For more information on Pokemon GO, including updates, leaks, and tips, have a peek at our @TeamPokemonGO Twitter portal. There the news is shared first – oddities appear too!