This iPhone 8 leak has the biggest hidden feature yet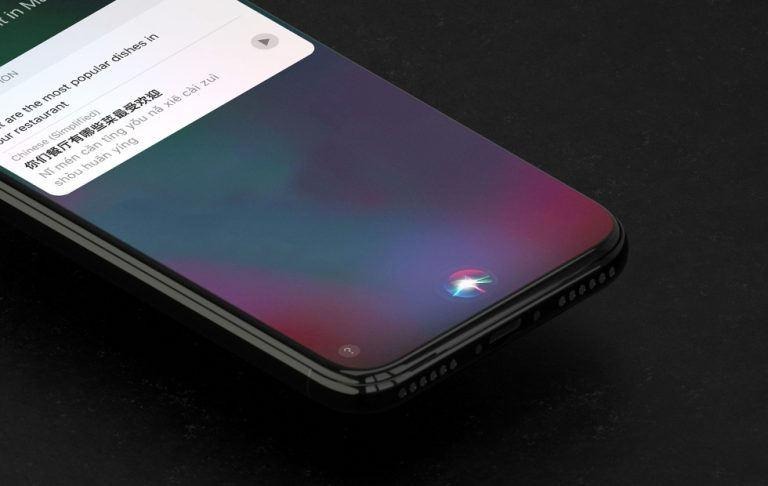 This morning a set of images leaked with iPhone 8's name on them – figuratively, of course, but still – this leads to the next big mystery. The next phone from Apple will very likely be part of a set of three, the other two set in the standard line of phones as iPhone 7s and iPhone 7s Plus. But the leak today suggests that the iPhone 8 – or whatever Apple ends up calling it – will be coiled for the strike as the most unique iPhone yet.
Leaks of the new design of the iPhone 8 that we've seen so far do not lend themselves to the appearance of the images we've got today. These images show a coiled-up component that's said to sit behind most of the rest of the hardware of the iPhone 8. Unlike any iPhone before it, this device will change the way we look at the iPhone.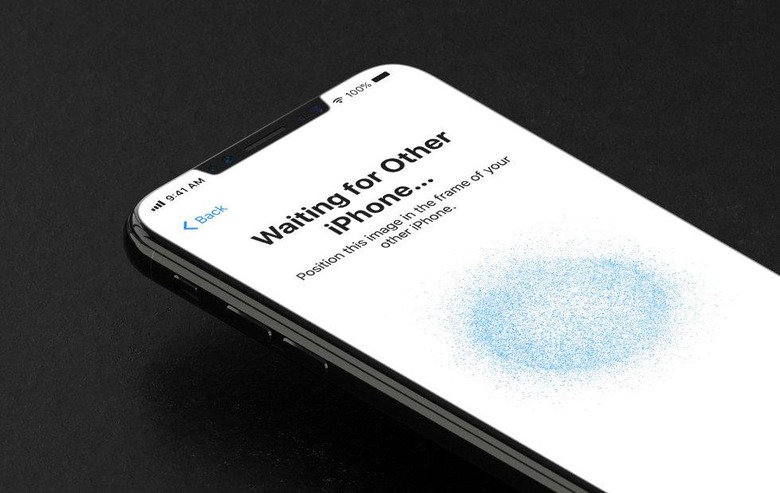 Or at least the way we experience the iPhone will be changed – the outside wouldn't likely look different one way or the other. This component is wireless and hidden. And it's not the same set of images we saw yesterday – those will tell you exactly what the iPhone 8 is expected to look like on the outside.
The images we've got today come from China – or at least ended up bouncing off China's servers on their way here. They popped up first on Weibo with a note about their maker. According to power charger-specific blog ChongDainTou, Texas Instruments will be the exclusive supplier of parts for Apple's wireless charging solution.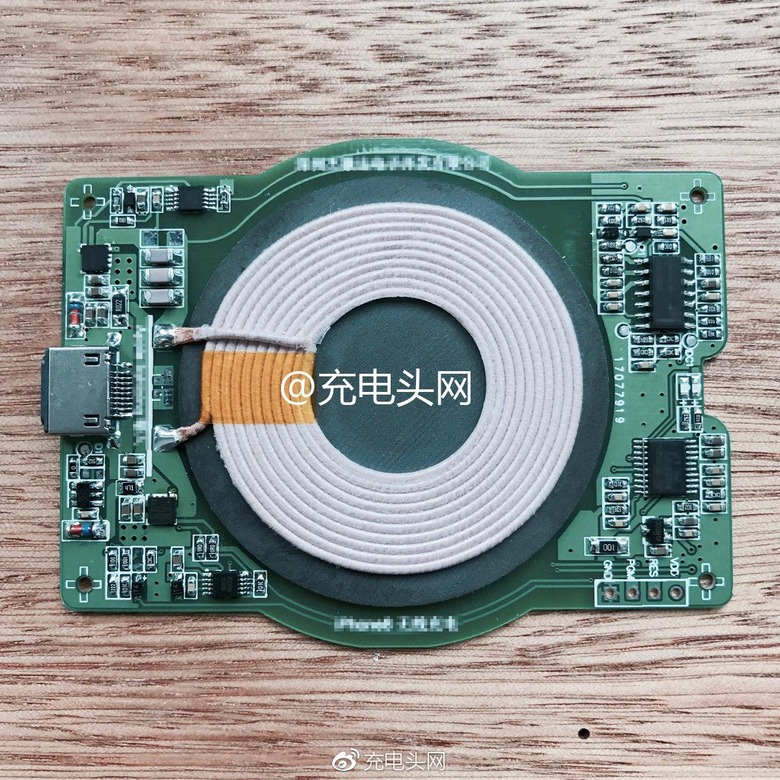 Above you'll find a couple of blurred-out lines of text – one above, one below. Oddly – and perhaps indicative of trickery – we find that the bottom half shows what appears to be the word "iPhone8". That seems almost too good to be true.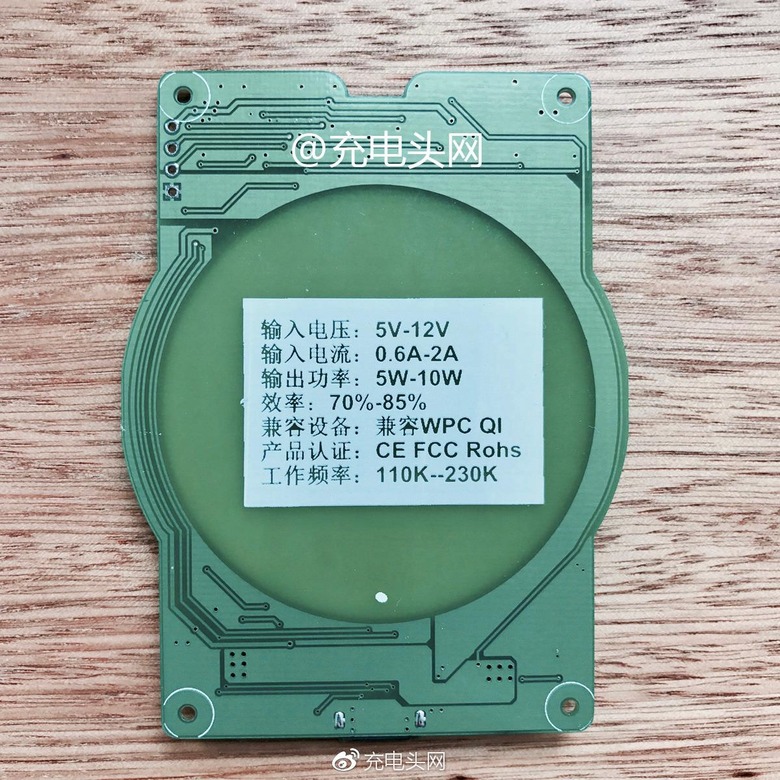 Also take a peek at the gear's details per its CE FCC Rohs-tagged sticker. There you'll find output voltage: 5V-12V; Output current: 0.6A-2A; Output power: 5W-10W; Efficiency: 70% -85%;. The three marks CE FCC Rohs are certification for various industries inside the United States.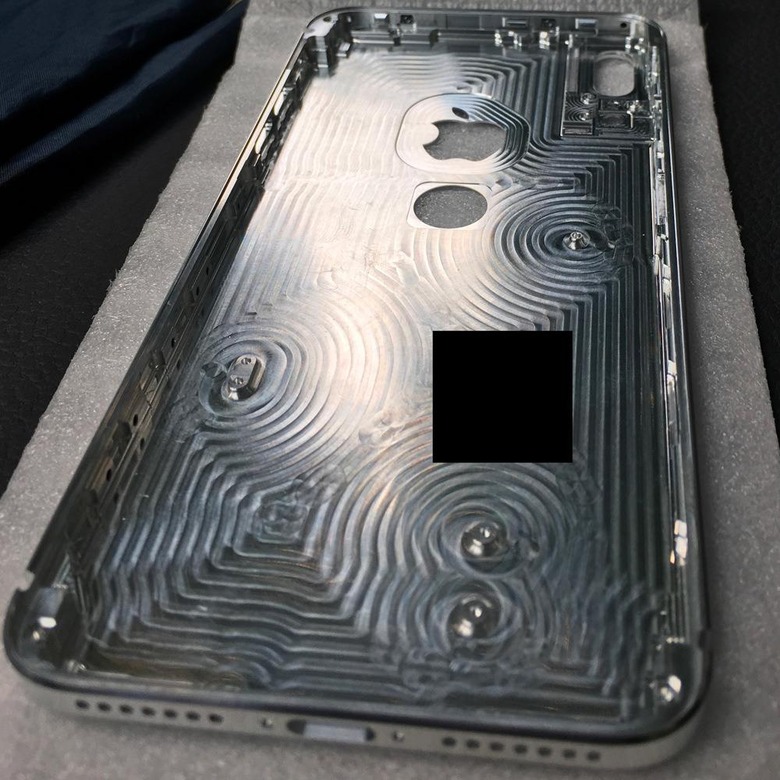 As for the legitimacy of this component when compared to previous leaks – there's one that doesn't match up at all. If we do indeed see one of these components, we won't see the other – as the screw holes don't line up at all. I'll be glad to see this wireless charging coil over that back-facing fingerprint scanner casing there any day.