This Aston Martin prototype has a genius camera system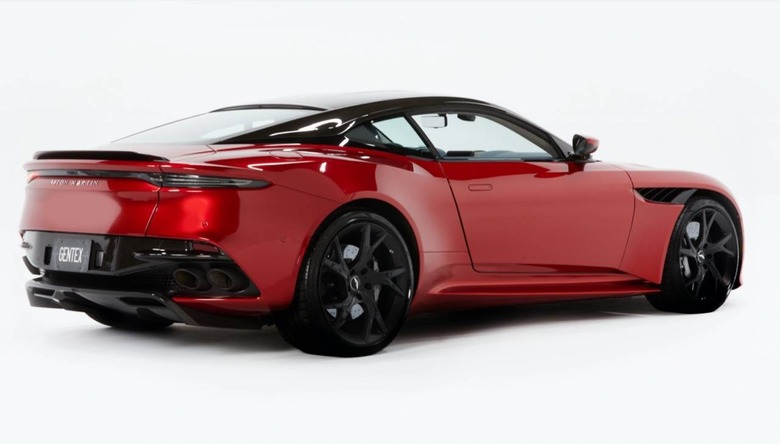 Aston Martin wants to supercharge traditional mirrors, bringing along a prototype DBS Superleggera to CES 2020 with a custom camera system that promises a far better view around the car. The camera monitoring system doesn't replace the traditional mirrors altogether – something that US regulations doesn't allow for yet, even if the automaker wanted to – but augments them with a digital upgrade.
So, inside each side mirror, there's also a camera watching the blind-spots of the six-figure coupe. A third camera is mounted on the roof, giving a view of the rear of the car.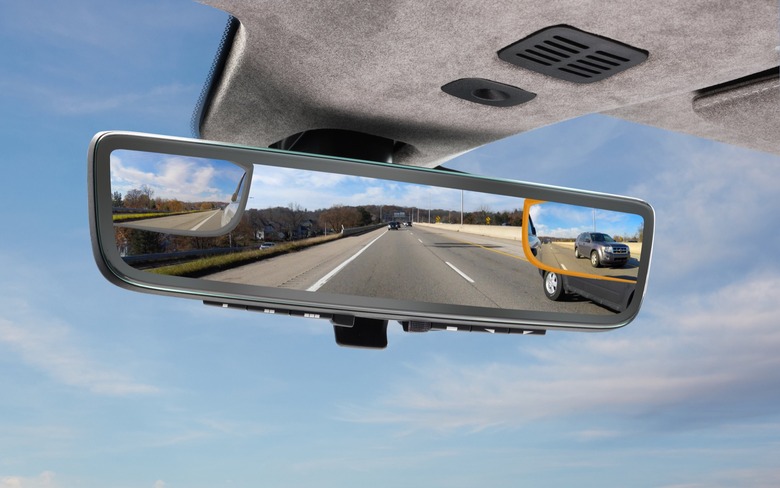 Replacing the rear view mirror with a camera isn't exactly new: indeed, you can buy several cars on the market today that offer the ability to flip between a traditional glass mirror and a feed from a camera mounted at the back of the vehicle. Where Aston Martin's system differentiates itself, though, is how it blends together the video from multiple cameras into a single perspective.
As you'd expect, you'll be able to have the rear view mirror display just a view from the roof camera. That replicates a traditional mirror, only without any intrusions from what's behind you and the road. Given supercars are notorious for having interrupted sight-lines and generally poor visibility thanks to their low height, that could be a big benefit.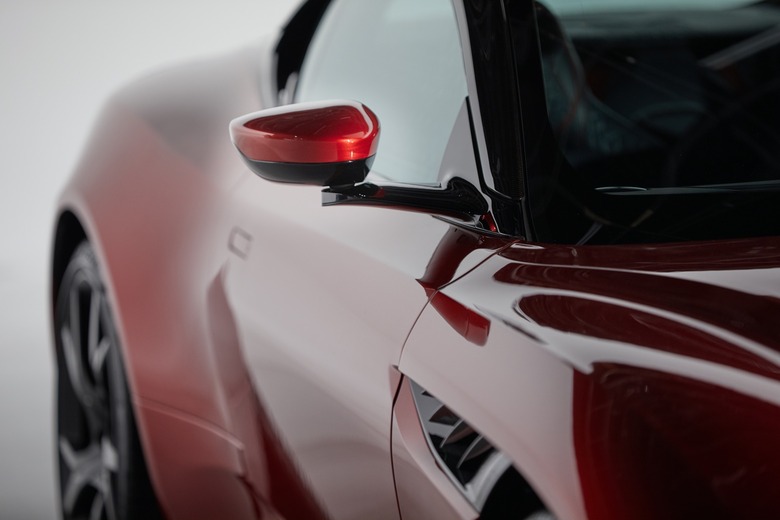 Added to that, though, is the ability to factor in views from the side of the car, too. That comes courtesy of the side mirror cameras, with the Gentex-developed software baking a composite view for the driver. You could have, for example, the majority of the display taken up with the roof camera, with insets of the side cameras on the edges.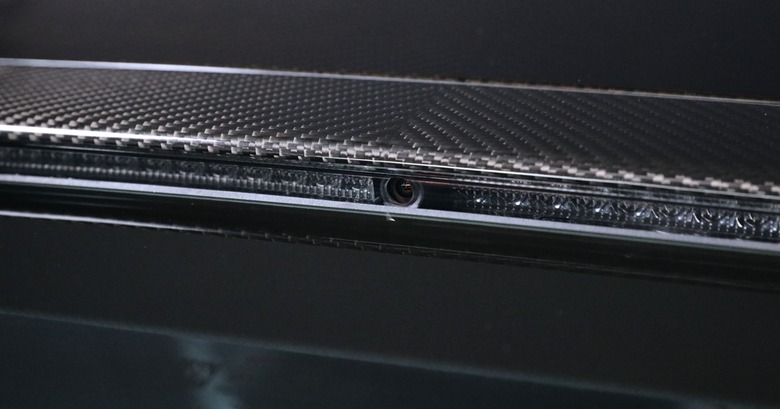 By combining both physical and virtual mirrors, Aston Martin neatly sidesteps the regulatory hurdles other attempts to give vehicle visibility an upgrade have encountered. Audi, for example, wanted to do away with the side-mirrors on its e-tron electric SUV, and indeed in Europe there's the option to replace the glass with cameras. Current laws in the US, however, demand glass mirrors be present.
The cameras and glass on the DBS Superleggera prototype are designed to work in tandem. Adjust the mirror physically, and the view from the camera adjusts too. As for the internal display, that can work both as a standard, auto-dimming mirror, or as an LCD.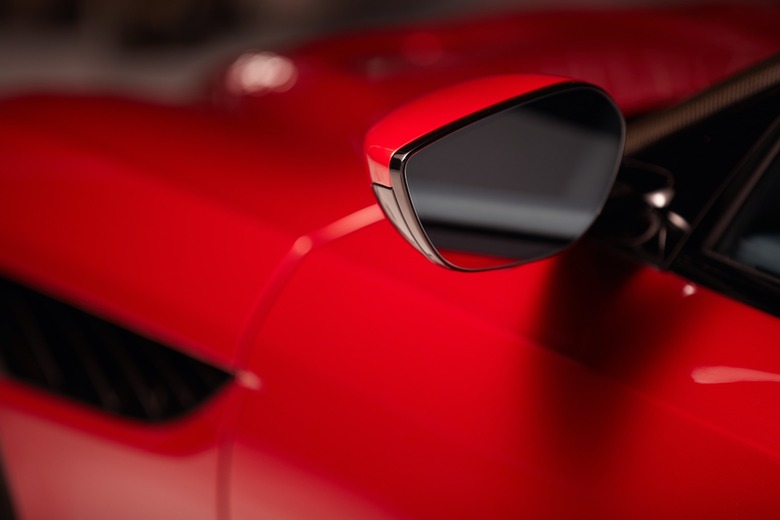 The screen itself has already been used in the Aston Martin DBS GT Zagato, a limited run of super-exclusive coupes, though only to beam a view from a rear camera to the driver's eye-line. It's unclear when – or indeed if – the automaker will offer this triple camera system on a production car.