The Aston Martin DBS GT Zagato's striking looks rely on bleeding-edge tech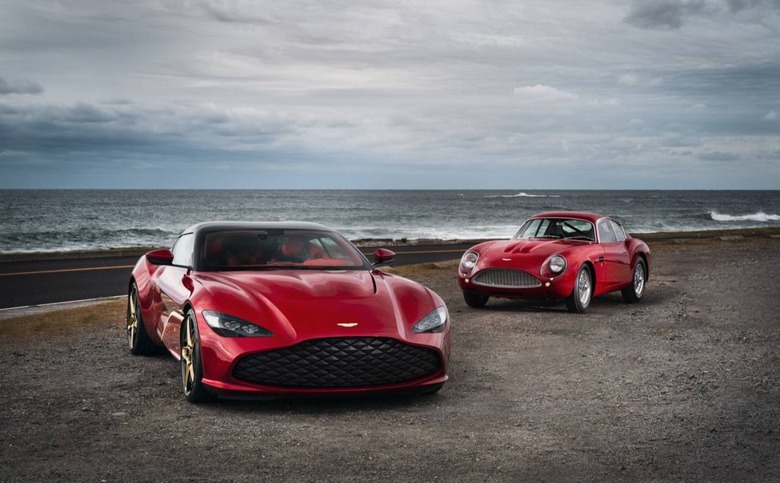 New meets old, as Aston Martin reveals the striking DBS GT Zagato for the first time – alongside the DB4 GT Zagato Continuation, its spiritual forebear and exclusive partner. Nineteen of the Aston Martin DBS GT Zagato coupes will be produced, each paired up with a new-old DB4 GT Zagato Continuation car, and sold for a heady £6 million (plus taxes) or around $7.2 million.
Together, they form what the British automaker is calling the DBZ Centenary Collection. Aston Martin revealed the DB4 GT Zagato Continuation earlier this year, a track-only modern recreation of the original racer.
Accuracy is key, here. The Rosso Maja red paintwork has been perfectly matched to that of the original Max Meyer and ICI paint suppliers, and applied to bodywork that has been fashioned by hand. Where appropriate, Aston Martin has made a few modern tweaks, like dropping in a larger 4.7-liter straight six engine good for over 390 horsepower, but it's paired with a 4-speed manual transmission like the original cars.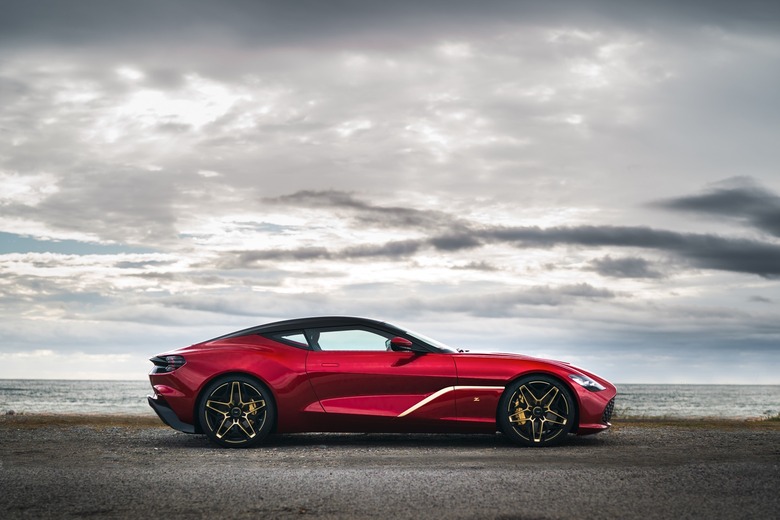 Taking the edge of the price was the promise that buyers would actually be getting two vehicles, not one. While the DB4 GT Zagato Continuation – complete with FIA-approved roll cage – will be permitted for track use only, it'll come with a set of keys for the DBS GT Zagato. That's been fully unveiled for the first time today.
It's no consolation prize, either. Based on the Aston Martin DBS, this limited-edition coupe takes a 5.2-liter twin-turbo V12 and squeezes a hearty 760 horsepower from it. It'll be finished in Supernova Red, a hue exclusive to the "Centenary Specification," with contrasting exposed carbon fiber accents.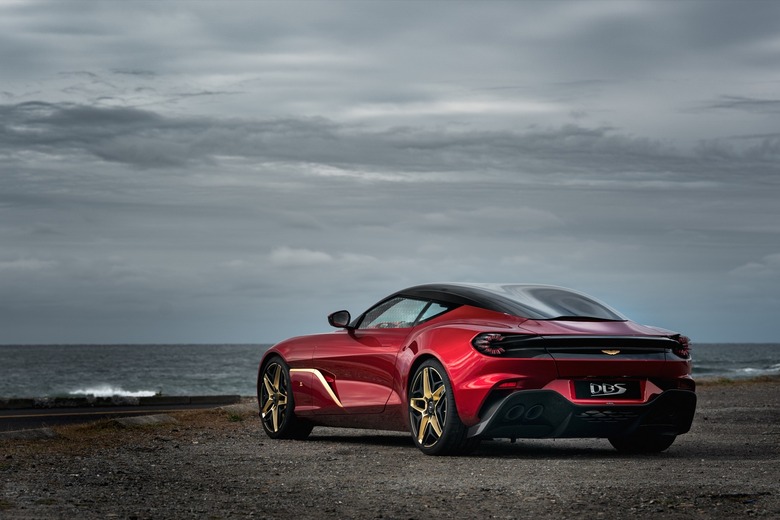 3D machined wheels in Satin Black and Gold are standard, while the roof and rear diffuser are carbon fiber. The gold wings badging is real, solid 18-carat gold, and there are matching gold anodized side strakes and center lock wheel nuts. The active front grille is black anodized. All in all, it's likely to be fairly controversial styling, but you definitely won't ignore it should you be lucky enough to see one in the wild.
Rarer still will be getting to see inside. There, Aston Martin has been experimenting with some new manufacturing techniques, including what it claims is the first automotive application of configurable carbon and metal 3D-printing for the cabin finishes. The central "saddle" gets a parametric, interlocking form that can be had in printed carbon, aluminum, or gold, the latter applied by physical vapor deposition. It takes nearly 100 hours to apply the gold and then polish it, the automaker says.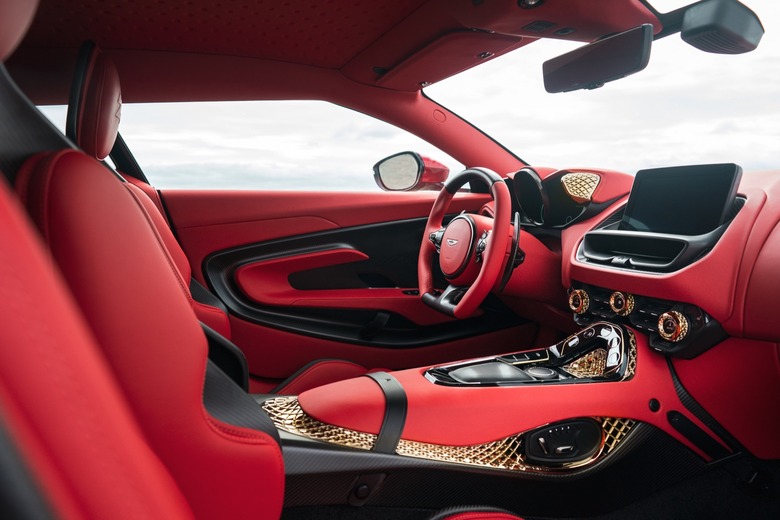 As you might expect, though, the options are effectively endless – assuming you have the budget for it. The Q by Aston Martin bespoke department can use the additive manufacturing system to basically make a part to a buyer's specifications, with unique parts, materials, and finishes. It's a modern interpretation of the customization that Zagato always stood for.
Despite the work involved, Aston Martin says lucky buyers won't have long to wait for their new cars. All of the DB4 GT Zagato Continuation cars should be delivered by the end of the year, in fact.