These Google Phones and Android Nougat make me doubt my iPhone's future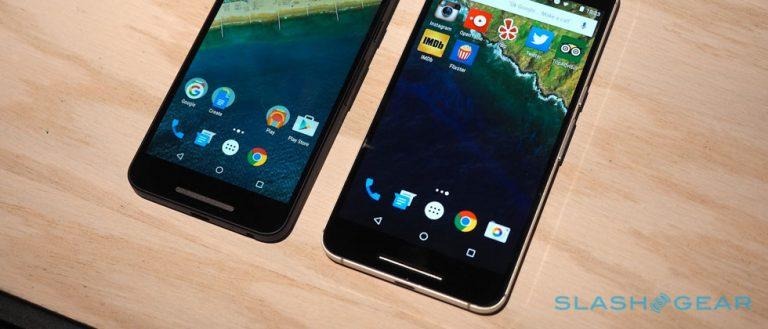 Today I'm doubting this iPhone in the face of Google's potential with the next generation of Android Nougat devices. Specifically the HTC-made Nexus phones we're looking at today, leaked and everything. Both of the devices have been leaked, as it were, both with very similar details – both looking like really, really good competitors for the iPhone 7. Especially if we're speaking strictly on specifications' terms, the iPhone 7 will need to up its game significantly just to match what Google has here.
To be clear, here, I have both an iPhone 6s and a Nexus 6P, as well as a Galaxy S7 here on my desk. It's part of my job to keep devices such as these around to stay up to date on software (and hardware) to accurately report news and write articles here on SlashGear. I don't doubt that Apple will "survive" this next generation of Google Nexus smartphones, if that's what Google ends up calling them.
I do feel, as an iOS user, a little left out when I hear that Apple seems to be "waiting" until 2017 to release an "all new" iPhone. Google, on the other hand, seems to be moving forward with the best of both worlds: creating devices that aren't "all new" enough to completely change the way I use my device, but new enough to keep me excited for the next generation of phones, year after year.
The Nexus 6P, for example, seemed similar enough to the Nexus 6 at first glance. It was a large phone, had the same name, had a similarly sized display – but made by Huawei instead of Motorola, this device came with a fingerprint sensor, metal body, and a really, really nice camera.
ABOVE: Photos taken by the Nexus 6P by Huawei.
With the iPhone, since the design of the device is quite similar every year due to it being designed by the same company, I find myself holding it up to a more grand set of expectations. If the device is going to look the same, I want it to do a lot more under the surface.
Today thanks to a leak posted earlier today via Android Police, we're able to see the next two Nexus smartphones – aka Google Phones – well before they're revealed officially by Google.
Google Phone "Marlin" Nexus by HTC• Display: 5.5-inch QHD (2K 2560 x 1440) AMOLED• Processor: Quad-core 2.0GHz 64-bit (Qualcomm Snapdragon)• RAM: 4GB• Battery: 3450mAh• Internal Storage: 32GB / 128GB• Cameras: 12MP rear camera, 8MP front• Fingerprint Scanner: Yes, rear-mounted• Connectivity: USB-C, Bluetooth 4.2• Speaker: "bottom-firing"• Headphone Jack: Yes
That's a solid set of specs right there.
That's also VERY similar to the Nexus 6P at first glance.
The Nexus 6P has a 5.7-inch display with the same amount of pixels, which I find ever-so-slightly too large for how I use a smartphone in general. This 5.5-inch model might be JUST right.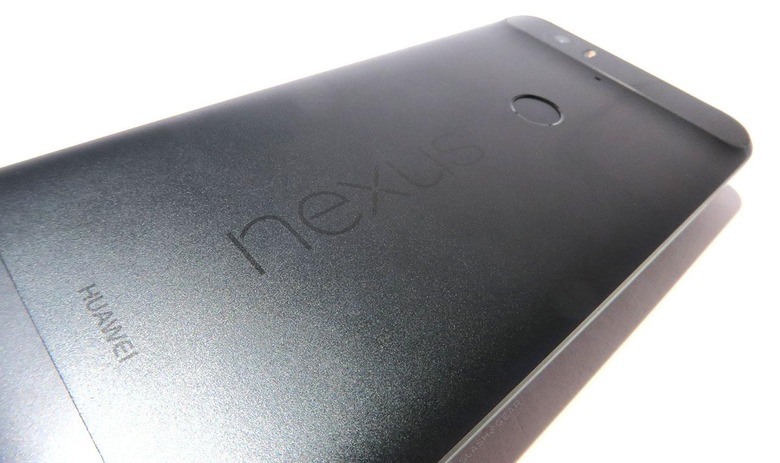 Google Phone "Sailfish" Nexus by HTC• Display: 5-inch 1080p (440PPI)• Processor: Quad-core 2.0GHz 64-bit (Qualcomm Snapdragon)• RAM: 4GB• Battery: 2770mAh• Internal Storage: 32GB• Cameras: 12MP rear camera, 8MP front• Fingerprint Scanner: Yes, rear-mounted• Connectivity: USB-C, Bluetooth 4.2• Speaker: "bottom-firing"• Headphone Jack: YesNOTE: We've made a few tweaks to these lists of specifications, such as the special pointing out of the inclusion of a headphone jack on both devices. Since we're comparing to the next iPhone here, it seemed appropriate – especially since we can't imagine Google doing the same as Apple in this case.
Have a peek at the top 5 Android Nougat features I'm excited about column our writer Eric Abent posted this week, there you'll see several elements that I also look forward to in their final form.
I'm using a Nexus 6P right now with Google's Android Beta program, which means I've got access to basically everything Google is launching with Android Nougat already. The example I like to use when explaining why I have more hope for usability for ME for my go-to smartphone is the settings menu.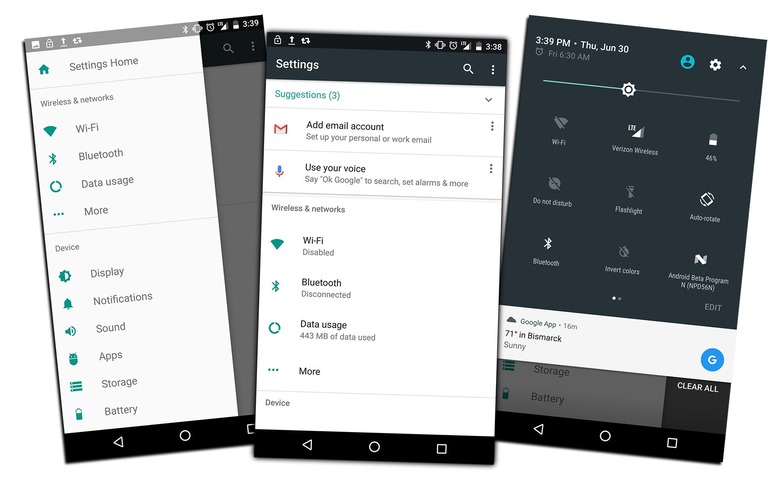 This is what Google's settings menus and pull-down quick settings menu look like.
They present a point between the extreme overly-simplistic set of settings iOS offers and the insane too-much-for-most amount of settings offered with a desktop PC.
Google goes just far enough, and in Android Nougat, they've made their settings menus cleaner, smarter, and easier to work with than they were before. I should say even easier as they've been organized and optimized to such a degree at this point in history that I can't imagine Google could do much more to make them easier to navigate.
For now, Android OS, especially what's coming in Android Nougat, makes me feel like Google's phones are what will be my primary runners by the end of this year.
ON the other hand, if Apple makes this iPhone next year, I can't imagine choosing any other device.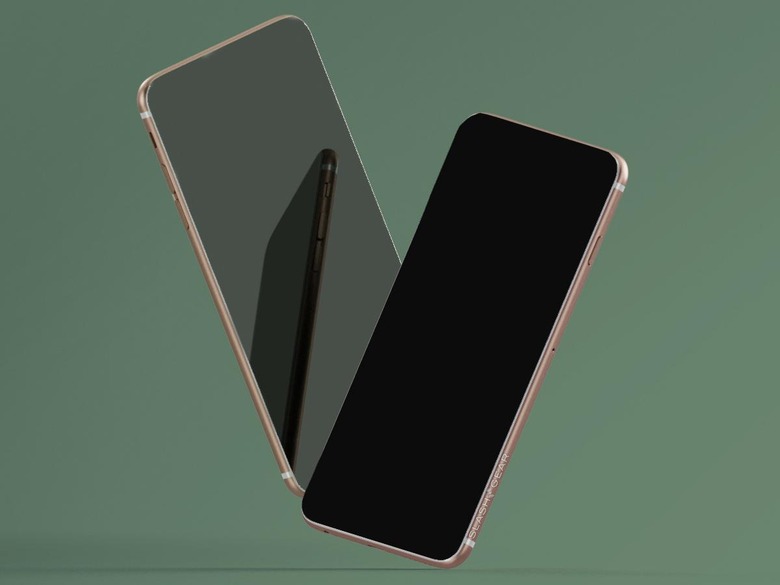 Look nice to you?