HTC-made Nexus "Marlin" specs leaked: larger of the same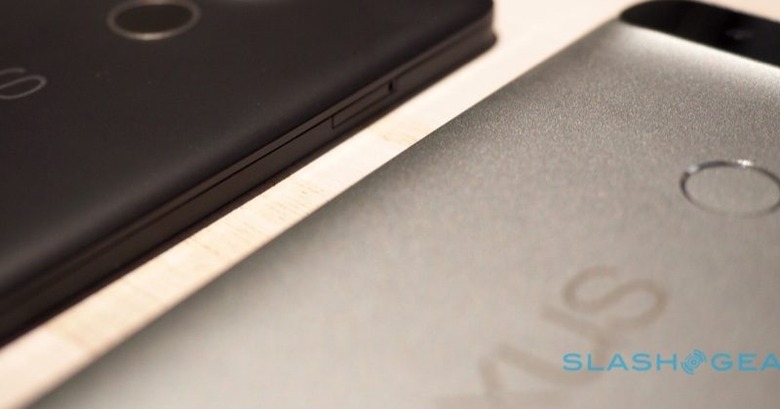 HTC might really be having its Nexus dream comes true. Twice! If the rumors and leaks are true, the Taiwanese OEM has not one but two Nexus devices coming up. That's two devices made by the same manufacturer launching in the same generation, definitely a first for the Nexus line. But HTC won't really be competing with itself, so to speak. Because despite having two, those, codenamed "Sailfish" and "Marlin", will really be birds of the same feather, differing really only in screen size and resolution. Which could make for a hard choice for consumers.
Details of the smaller "Sailfish" leaked a few days ago, and it pretty much matches most of the early 2016 flagship. Those include:
• Qualcomm Snapdragon 800 series processor
• 4 GB of RAM
• 32 or 128 GB of storage
• USB-C Port
• 12 megapixel rear camera, 8 megapixel front camera
• 3,450 mAh battery
• Bottom-facing speakers
According to the leak for the "Marlin" variant, it has exactly the same specs. The only difference? Sailfish will have a 5.0-inch Full HD screen while Marlin has a 5.5-inch QHD one. Both, however, will sport AMOLED panels.
Even the processors will be the same, though at this point it isn't yet clear whether those will be an 820, 821, or 823, given the latter two have not yet launched. The 4 GB RAM is rather disappointing, as it misses the chance to go 6 GB from the get go. Then again, the Nexus 6P last year only had 3 GB so it's still an improvement. And if OnePlus' Carl Pei is to be believed, Android really isn't optimized yet for 6 GB of RAM. Unless Android Nougat changes that.
The location of the fingerprint sensor is also interesting. HTC's more recent models put it on the front, beneath the home button. It's still rear placement does reinforce Google's refusal to put a physical home button on the front. It will, after all, mess up with Google Now's swipe-based activation.
Most curious of all, however, is the gameplan, if true. Offering practically the same smartphones, differing only in screens, almost smells like the iPhone 6/6 Plus distinction. It does gives buyers more choices, but also forces them to compromise on resolution just because they want a smartphone that's easier to hold.
VIA: Android Police