There's a weird hole in Samsung's Galaxy S20 5G line-up: Here's my theory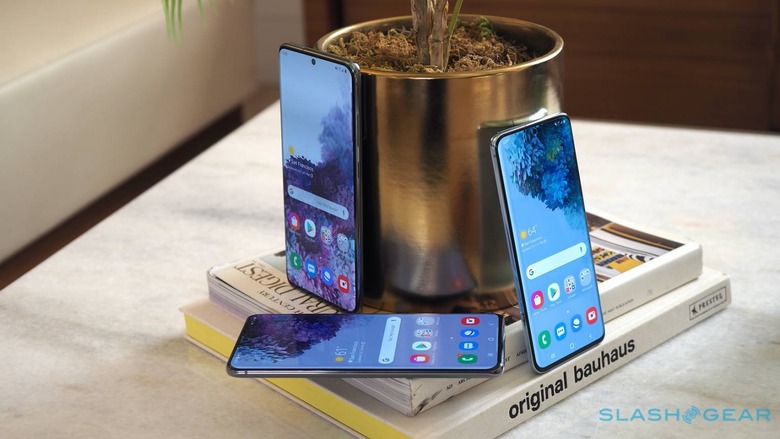 Samsung's big Unpacked 2020 event – and the Galaxy S20 5G family that it revealed – had a glaring hole in it. The S20 5G series are more powerful than any phones Samsung has had before, make 5G the default, and double-down on the camera technology the company insists is the number one reason for smartphone upgrades. Question is – where's the direct iPhone 11 rival?
All eyes may be on the flagships when any company launches a new smartphone series, but when it comes to customers actually opening their wallets it's a different matter. The sales success of the iPhone 11 – comfortably sitting pretty at the top of the charts, despite sacrificing features compared to the iPhone 11 Pro and iPhone 11 Pro Max – suggests shoppers are being more discriminating when it comes to committing to a new device.
Last year, Samsung had an answer to that: the Galaxy S10e. A more affordable version in the Galaxy S10 family, it started at $750 – matching the iPhone XR at the time – and offered many of the capabilities of its more expensive siblings. This time around, though, the Galaxy S20 series doesn't have a direct replacement for the S10e.
Samsung's premium pricing only emphasizes the gap
Ironically, the absence of an S10e successor is all the more glaring in 2020, what with Samsung's even higher pricing for the S20 series. Last year, the Galaxy S10 started at $899.99. This year, the cheapest new Galaxy S20 is $999.99. The Galaxy S20+ starts $200 more than the S10+ it replaces.
Samsung has countered by following Apple's lead and keeping the S10 series around. You can get an S10 for $750 now, or an S10+ for $850. Honestly, discounts on all of the 2019 flagships weren't exactly tricky to find: it was only a matter of weeks after they launched before carriers and retailers started carving chunks off the sticker price to juice early sales.
The Galaxy S10e is still sticking around, and it's even more affordable at $600. Samsung doesn't have a direct replacement for it, though. At least, not yet.
A weird launch roadmap
Not for nothing did we call the Galaxy S20 5G situation confusing. All three of the 2020 flagships we've seen will support 5G, and notably there'll be a single version of each model rather than numerous different carrier iterations. Behind that decision, though, is some modem weirdness.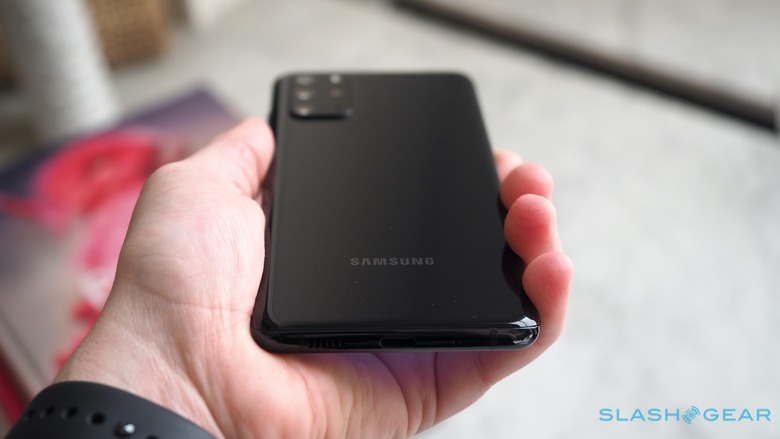 Initially, only the Galaxy S20+ 5G and the S20 Ultra 5G will support mmWave. That's the high-band 5G which typically gives the swiftest speeds. The Galaxy S20 5G will only – at first – support Sub-6 5G. That's more prevalent (in part because it's easier and cheaper for carriers to roll out), but nowhere near as fast. Think "LTE but boosted a bit," rather than "download a movie in seconds."
Samsung, however, says a version of the Galaxy S20 5G with both Sub-6 and mmWave is coming later in 2020. Until then, certain carriers simply aren't going to offer the whole range. Verizon, for example, aren't expected to sell the Galaxy S20 5G until the second-generation version arrives.
It's illustrative of the fact that we're still in relatively early days when it comes to 5G modems. Qualcomm's Snapdragon X55 – which, along with the Snapdragon 865 chipset, is inside the S20 series being sold in some markets, the US included – is only the chip-maker's second-generation 5G modem, in fact. Unsurprisingly, they come at a cost premium over cheaper 4G LTE modems.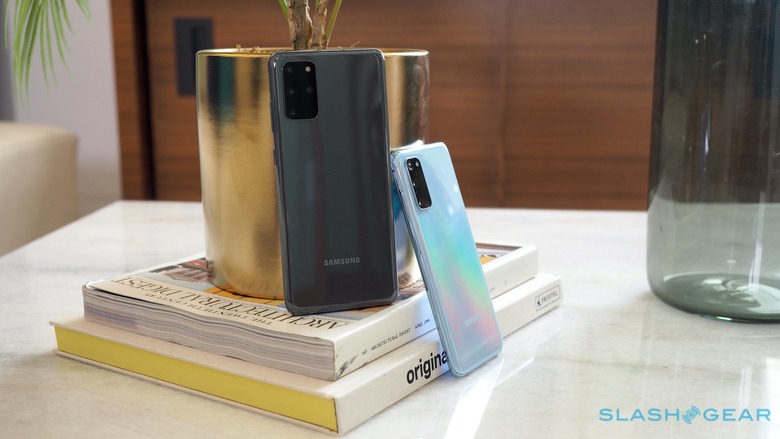 My suspicion is that the premium meant a cheaper Galaxy S20 series phone with 5G just didn't balance out on Samsung's books, at least not at this point in the year. I also suspect that'll change, and do so in a matter of months not years.
Cheaper 5G is coming
The X55 5G Modem is Qualcomm's flagship right now. That's great if you're building a no-expense-spared high end phone, but not if you're trying to distill some of the best features of the Galaxy S20 series into a more moderate, S10e-style package.
For that, Qualcomm is making the Snapdragon X52 5G Modem. Announced in December last year, it cherry-picks the best of the X55's features – including Sub-6 and mmWave support, multimode compatibility across networks from 2G through to 5G, carrier aggregation, and standalone/non-standalone use – but sacrifices a little top-end speed. Qualcomm says that, while the X55 can manage 7 Gbps downloads if you had a network so provisioned, the X52 will top out at 3.7 Gbps.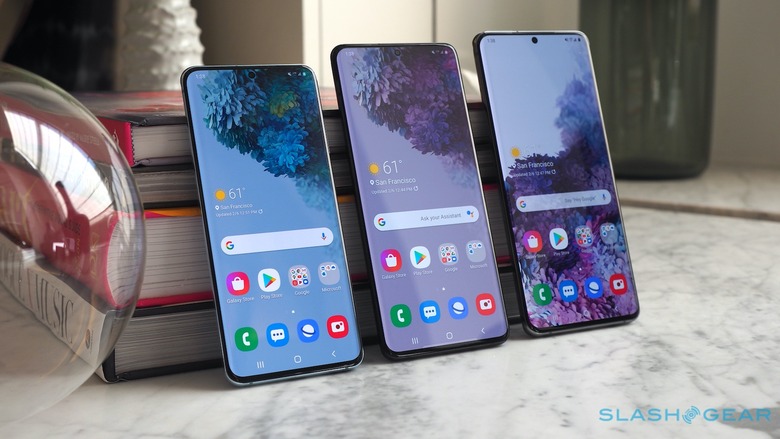 It's designed to pair with the Snapdragon 7xx-series, also announced in December 2020, and which similarly borrows Snapdragon 865 tech but for a high-midrange device. At the time, Qualcomm would only say that it expected to see phones using the Snapdragon 765 and X52 5G modem sometime in Q1 2020.
Were I in charge of Samsung's product planning, that would be just the combo I'd want for a Galaxy S20e 5G. Using a non-5G platform would be out of the question – the fact that all of the S20 series support 5G is a huge marketing point, not to mention a play to please carriers hungry for reasons to encourage upgrades – but the X55 modem is just too expensive right now. Opting for the X52 would satisfy both those issues.
I may well be wrong, of course. Samsung could be counting on the lure of the S20 coaxing reluctant upgraders to spend a little more, or on the fact that inevitable deals will help make it more palatable. All the same, the potential for an iPhone 11-challenging rival that still packs 5G and other S20-series features seems too big an opportunity for Samsung to ignore.