The Samsung Galaxy Note 20 leaks have begun!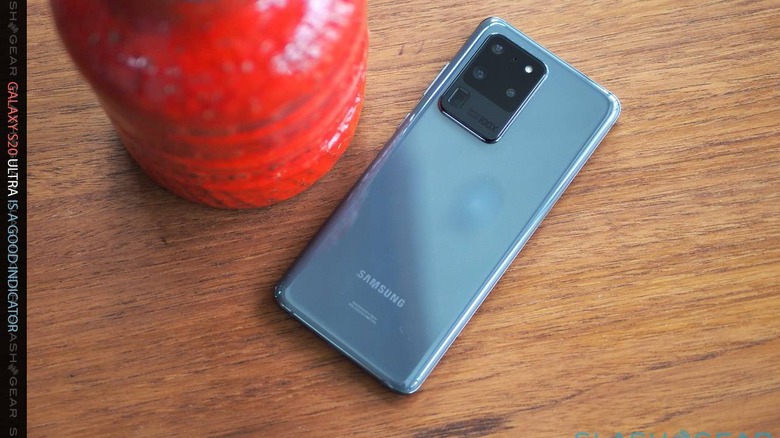 It's time to drop in on the Samsung Galaxy Note 20, the next major smartphone release from Samsung in the year 2020. This device will include a wide variety of abilities that build on what's presented with the Samsung Galaxy S20, starting with massive displays, 5G connectivity, and giving it all a boost with the device line's own S Pen stylus. Here in March of 2020 we've got a head start on what Samsung's made official with our first batch of leaks.
The smartphone lineup for the Samsung Galaxy Note 20 will quite likely be called just that – Note 20. Where the Samsung Galaxy S10's name was boosted all the way to 20 here in 2020, the most likely situation for the Note will be... another 20.
The Galaxy Note 20's first revealed model number, SM-N981, was tipped by SamMobile today complete with a suggestion for base storage size. The smallest – the least expensive, that is – Galaxy Note 20 will feature 128GB internal storage according to this insider tip. This is interesting, given the Galaxy S20's base size.
That's good news. That small an amount of internal storage – with the return of the microSD card slot, mind you – means Samsung might be willing to keep the Galaxy Note 20 base price in the "reasonable" range. This isn't guaranteed, especially given the prices the Galaxy S20 Ultra's reached this year, but it's certainly possible.
The Galaxy Note 20 will likely appear in three varieties, similar to that of the Galaxy S20, S20+, and S20 Ultra. It's not yet known whether the Galaxy Note 20 Ultra will exist, or whether the price will figuratively start your wallet ablaze.
The Samsung Galaxy Note 20 will likely be released and revealed in August of 2020. That's a while away – plenty of time to get our heads around leaks, insider tips, and general figuring out of the puzzle that makes the Galaxy Note 20 appear before our eyes in advance of any official word from Samsung.
UPDATE: Technically the first Samsung Galaxy Note 20 leak appeared in January of 2020. Forgot about that one, didn't we!