First Galaxy Note 20 leak gives hope for the S Pen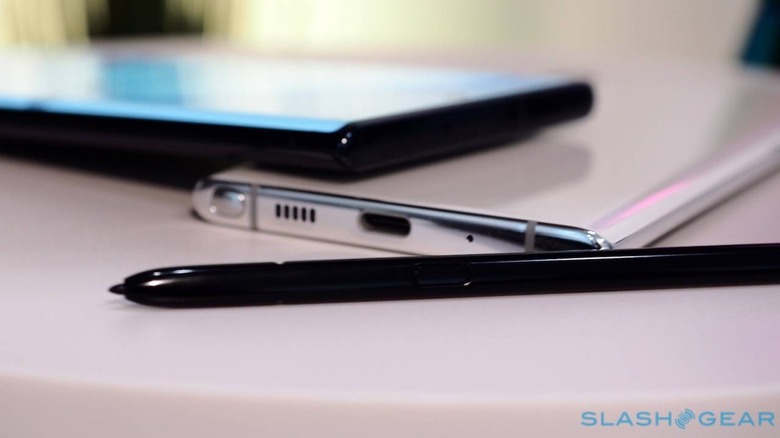 Back in the days, Samsung's Galaxy Note line was defined by two things, a large screen that Apple once ridiculed and the S Pen stylus. These days, large screens are the new normal and, for a time, it seemed as if Samsung was contemplating axing the S Pen as well. That would have practically removed any reason for the Galaxy Note to continue existing, which was indeed the rumor in the months leading up to the Galaxy Note 10's launch. Fortunately for the phablet's fans, that didn't happen and if this fresh new leak is accurate, it still won't happen this year.
The Galaxy S20 has yet to be announced but we already know almost everything about it except the price. It's not surprising, then, that we're starting to see the rumors mill starting to turn for Samsung's next big Galaxy. It's more of a tiny drop than a leak, really, but it's enough to get the ball rolling.
A tweet from Ice universe shows what he calls the "framework design" of the Galaxy Note 20. He also describes it as logical as it seems to blend the design of the Galaxy Note 9 with the camera bump of the Galaxy S20. The one difference, of course, is the hole for the S Pen.
This may be the framework design of the Galaxy Note20, which is logical. pic.twitter.com/bO5w937vy2

— Ice universe (@UniverseIce) January 26, 2020
While some would rather it be a whole for a headphone jack, the size and position really match the Samsung stylus' silo better. At the very least, it hints that the Galaxy Note 20 will still have that defining feature. After all, if Samsung decided to ditch the S Pen, would it still be called the Galaxy Note 20?
However, Max J, a.k.a. Samsung_News on Twitter, points out that it's actually the case design for the Galaxy Note 10+, not a diagram for the Galaxy Note 20. It's extremely too early at this point to pick sides but it could hint that the design for the next S Pen phone might not be so different from last year's. Which, in turn, could make it harder to convince consumers to buy for a potentially more expensive model.