The Google Pixel 2 launch date just got confirmed [UPDATE]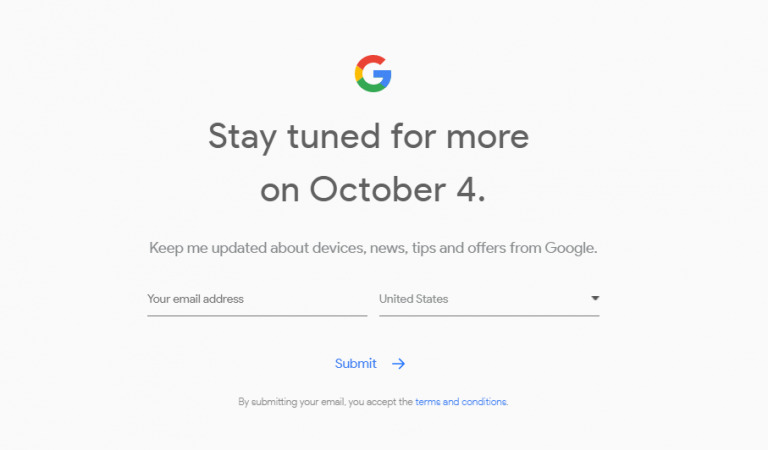 It's been a big week for flagship phones. On Tuesday, Apple revealed a handful of new iPhones and Samsung is gearing up to launch the Galaxy Note 8 tomorrow, but in addition to all of that, Google is now teasing what certainly seems like a Pixel 2 reveal. In just a few short weeks, we could know everything there is to know about the next Pixel.
Earlier today, Google began teasing the Pixel 2 reveal through this website. At the moment, it doesn't offer a lot of information, simply asking for your email address so you can stay updated about Google devices and services. However, the site does give us one important detail: more information is coming on October 4.
It's then, presumably, that we'll find out just what the Pixel 2 and Pixel 2 XL have to offer. Of course, there's always a chance that this isn't about the Pixel 2 – however slim it may be – but this is about as close to a sure thing as possible. This event probably won't be entirely devoted to Pixel 2, as we'll likely hear about what's next for products and services like Google Home, G Suite, and Google Assistant.
By the time Google actually launches the Pixel 2, we'll probably already know most of what gets revealed. The Pixel 2 has been the subject of a lot of leaks over the past few months, which have outed a wide range of details – from an always-on display to waterproofing that comes at the sad expense of the headphone jack. There have been plenty of leaked images along the way too, so we have a pretty good idea of what to expect.
Beyond all of that, Google itself is even hinting at what to expect. In a video posted today (which you can see above), we watch as a clearly frustrated user types a bunch of questions about their smartphone's shortcomings into Google Search. The video suggests that the Pixel 2 will have all the answers to these questions, and that definitely piques our interest.
Google's October 4 event is just under three weeks from today, so we don't have much longer to wait. Google is certainly going to have its work cut out for it with new iPhones and the Galaxy Note 8 on the way, so here's hoping it impresses. We'll be covering the event as it happens right here at SlashGear, so stay tuned for more.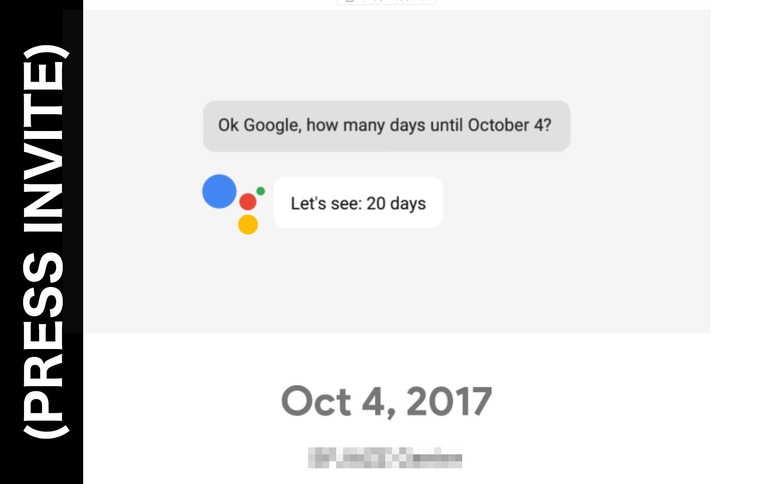 UPDATE: Invites for the event have arrived. We'll be there with bells on!