The Daily Debuts New iTunes Subscription Agreement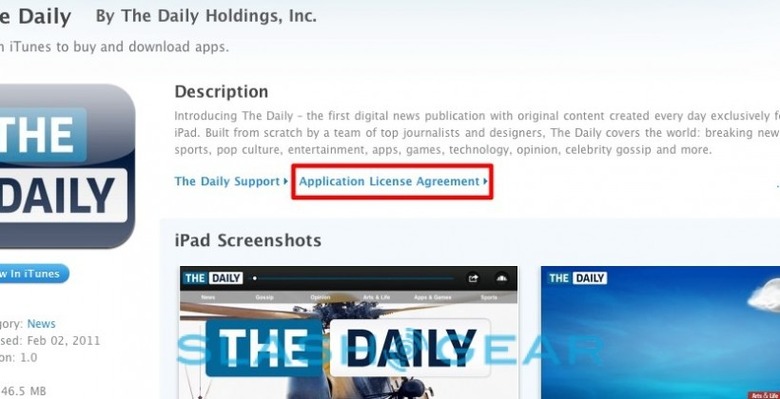 In a new move, iPad digital newspaper The Daily has its own Application License Agreement in the App Store [iTunes link], with a new section on subscriptions. Further in, there's also confirmation that Apple "may ask for your permission to provide the name, email address and ZIP code listed in your Account to the Licensor."
"Subscriptions. Purchases of subscriptions to access the services available through the licensed application are controlled, handled and processed by Apple and all payment and other matters regarding such purchases (including any information you submit or that may be collected in connection with such purchases) are subject to be governed by the applicable Terms of Service and Privacy Policy of Apple. Accordingly, we encourage that you review Apple's policies prior to making any purchase." The Daily license agreement
The move appears to be a push by Apple to accomodate greater access to user data, which is valuable when selling advertising for digital content. The Daily, for instance, will have video adverts and other multimedia embedded, and requests permissions for Push Notifications and Location Services when first run.
More on The Daily here.