The crazy Lexus LF-LC is going into production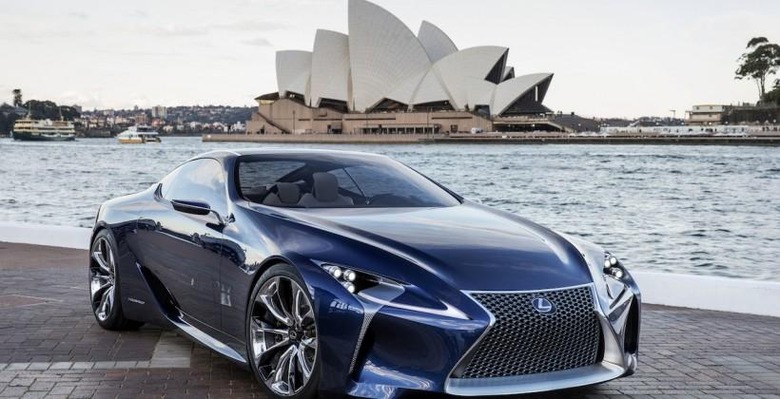 Lexus has confirmed it has production plans for the LF-LC concept, hoping the striking coupe will do more for the brand's reputation than the insanely expensive and rarely-seen LFA supercar. Exactly how much the road-going version of the concept will cost is unclear at this stage, as are details of its drivetrain and when it might hit dealer forecourts, but Lexus is insistent that – though positioned at the luxury end of the scale – it will address a far broader market than its previous flagship folly. That means no woven carbon fiber body and no $375,000 price tag.
"It will not be a full carbon car costing £350,000," Alain Uyttenhoven, Vice President of Lexus Europe told Auto Express. "It will be – in terms of construction – a more normal car, a car than can be manufactured in larger quantities than just a batch of 500."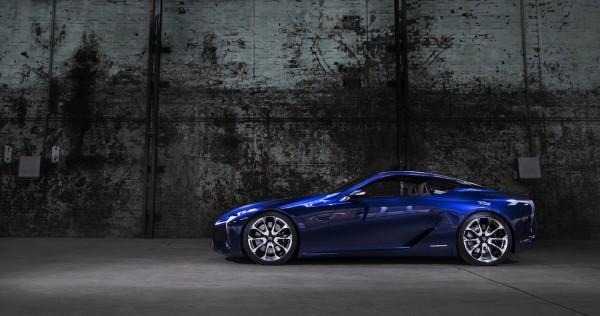 That would instantly make it more approachable than the LFA, which although testing the limits of Lexus' manufacturing prowess, has nonetheless been a rare sight on the roads.
Built to order, the LFA had a 4.8-liter V10 engine equipped with dual VVT-i and was clad in a body made with a custom-designed carbon fiber loom. As a result, not only was it expensive, it's also potentially exorbitant to repair should a driver get into a crash.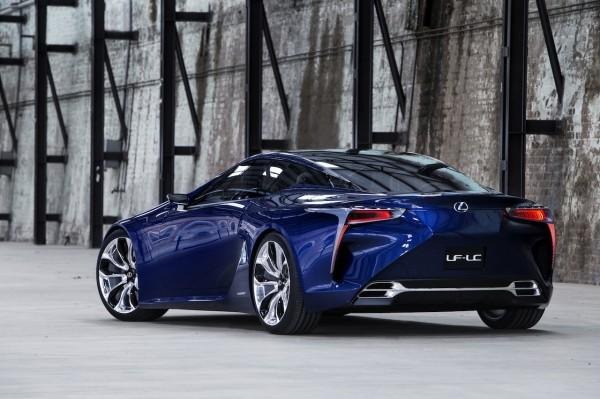 Lexus has clearly learned its lesson that a halo car only really works if sufficient people actually see your halo, and so the LF-LC road car will be positioned at a far more achievable level. The coupe "might be very close to the concept" in its syling, Uyttenhoven teased, suggesting it would be a natural competitor to Mercedes-Benz's S-Class Coupe, which kicks off at around $120,000.
The important thing will be the sense of passion Lexus believes such a car could communicate, as it tries to shed its staid image and appeal to the heart as well as the head.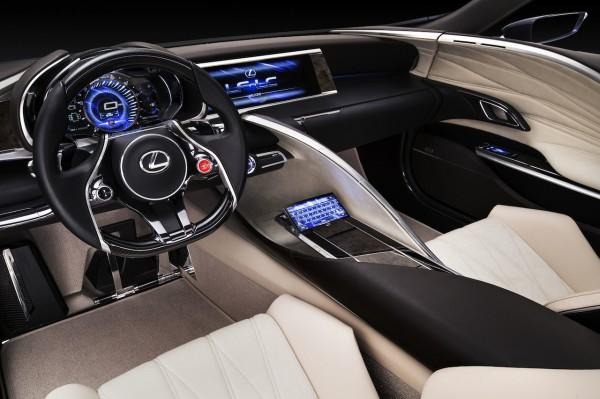 Whispers of a new Lexus monster doing just that began back in June, with talk of a 600 HP production version of the LF-LC concept. Said to likely launch as the Lexus SC F, the flagship 2+2 would have a bolder version of the 5.0 V8 going into the RC F, with a twin-turbo tester already hitting the streets of Japan.
An entry-level model would have around 450 HP and a non-turbo V8, while a hybrid SC H is tipped to sit in-between with around 500 HP.
We're unlikely to see the car any time soon, but Uyttenhoven says it's indicative of the more polarizing direction Lexus plans to continue. That might also include a smaller crossover SUV, slotting in below the new NX.
VIA Auto Express