The clever Here One earbuds are delayed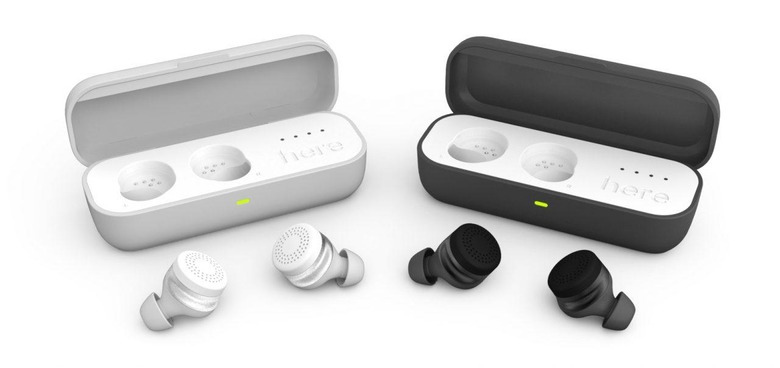 The Here One smart earbuds which promised not only to make you forget your iPhone 7 lacks a headphone jack but put a virtual assistant right in your ear have been delayed, creators Doppler Labs confirmed today. The wireless headphones, put up for preorder earlier this year, promise active noise cancellation, music streaming, and the ability to boost speech. Much like Apple's AirPods, they're designed to be small and unobtrusive.
That means no connecting wires between the headset and your phone or, indeed, between each of the earbuds themselves. Instead, they pair wirelessly, controlled by an app on the phone that handles volume, EQ, and other settings. The case acts both as a safe place to store and transport Here One, as well as to recharge it.
The preorder came on the heels of Doppler Labs' successful crowdfunding campaign for its earlier headphones, Here Active Listening. That raised more than double its original quarter-million-dollar goal, and began shipping earlier in 2016. Unlike Here One, which puts music and entertainment as its focus, Here Active Listening was intended as a noise enhancement wearable.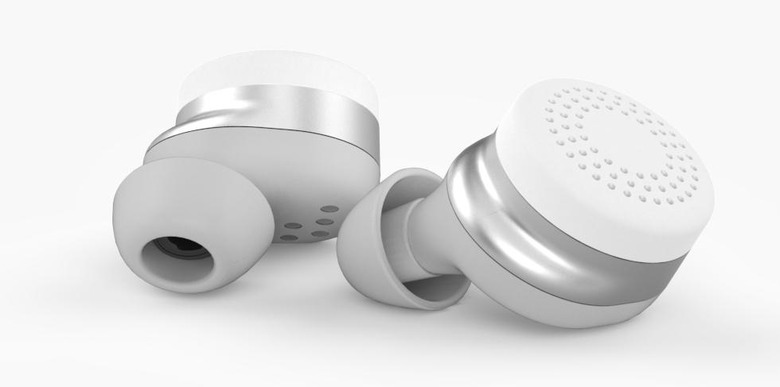 Unfortunately for those who slapped down the $299 for a set of Here One earbuds, the release date has slipped. Doppler Labs originally intended to have them on sale by the end of this year, but in a statement today admitted that was no longer going to be the case. The reason, the headphones firm says, is that it feels it needs to do a final check before the earbuds reach buyers.
According to Doppler Labs, "we want to ensure every unit we ship hits that standard without exception. That's why we've made the decision to do one final validation build before starting mass production." As a result, the Here One preorders are now expected to begin shipping in February. The company insists that everyone who preordered ahead of general availability will have their Here One set by mid-March.
While a longer wait is seldom welcome, Doppler Labs certainly isn't alone in needing more time to perfect its wireless headphones. Apple admitted back in October that it would need "a little more time" before its AirPods were ready for primetime. Subsequent rumors suggested that could push the release into early 2017, though Apple itself is yet to give a firm release date.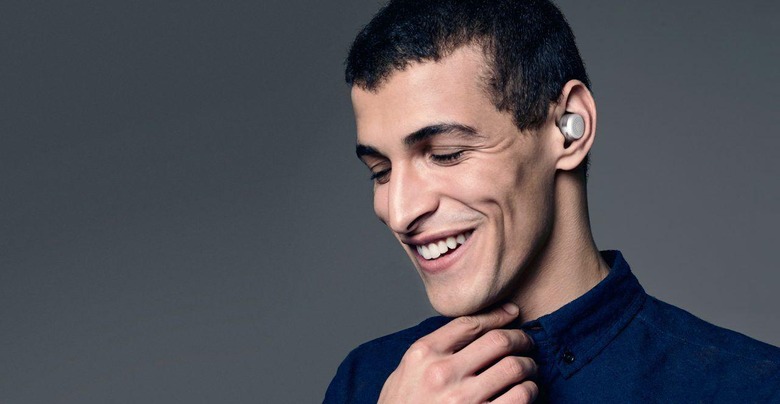 Meanwhile, Doppler Labs is pushing ahead with various partnerships that it believes will showcase Here One's abilities. For instance, a deal with the New York Philharmonic will offer wearers of the earbuds a "custom audio commentary" they can access over a performance. Much like a director's commentary soundtrack on a DVD, the audio channel will offer details on composers and performers, background on the music being played, and more.
Those more interested in sports, meanwhile, might be swayed by Doppler Labs' partnerships with basketball team the Cleveland Cavaliers, or baseball team the New York Mets. Each will use Here One for background information, statistics, and more, delivered on top of the action at live games. Doppler Labs is also developing specially tuned ambient noise reduction to deal with the hubbub at specific stadiums.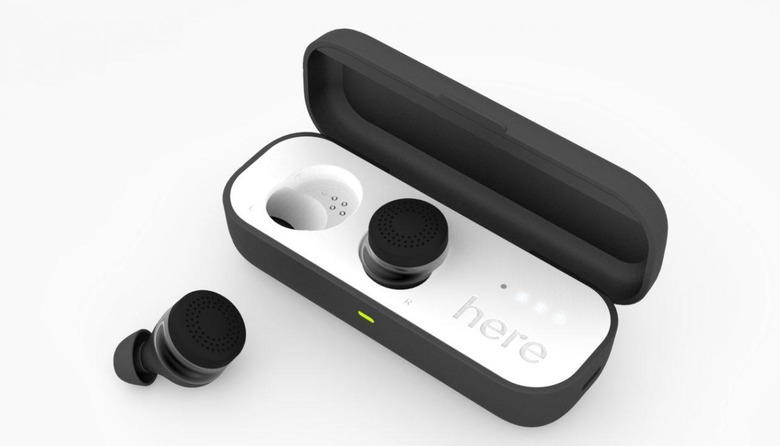 A similar approach is being taken with Jet Blue. Here One wearers will be able to tune out cabin noise with special filters, as well as listen to in-flight entertainment, while still hearing cabin crew and announcements. More deals are in place with the Fine Arts Museums of San Francisco, which will use Here One as a virtual tour guide, Gimlet Media, which will offer podcasts that coexist with ambient noises, and MADE, which will deliver custom audio like designer notes at fashion events.
[Updated to correct the name of Doppler Labs original product to "Here Active Listening"]
MORE Here One