Here One earbuds go up for pre-order in US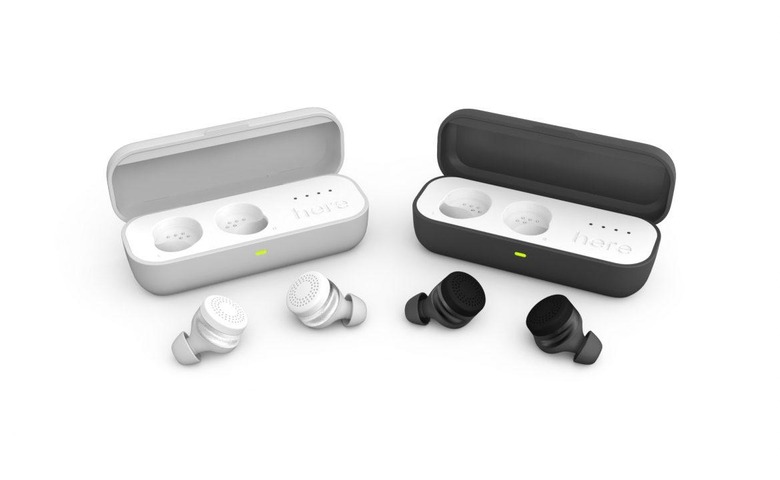 You may remember Doppler Labs, the company behind the Here Active Listening earbuds, a pair of smart earbuds that proved to be quite the Kickstarter darling. Originally, Doppler Labs looked to Kickstarter to raise $250,000 to produce its earbuds, which allowed users to suppress and amplify the ambient sounds in the world around them. The Kickstarter was a hit in every sense of the word, raising $653,189 by the end of the campaign and bringing Here Active Listening to life earlier this year.
Today, Doppler Labs is introducing Here One, a new pair of smart buds that attempt to improve on the original. It may seem like a little soon to be offering up a new pair of earbuds, but Here One seems to be more of a different product entirely instead of a mere successor. For example, Here Active Listening was never intended to be a music streaming device – instead, Here Active Listening was a tool meant to improve your focus on the world around you by doing things like filtering out chatter at the office or ambient noise at a concert so you could enjoy hearing only the band.
With Here One, we now have the ability to play music through our earbuds, but the noise filtering features of the Doppler Labs' original offering remain. This means that you can listen to music or take voice calls without shutting out the rest of the world, which sounds perfect for the times when you just need to get down to some Hall and Oates but still have to pay attention to your surroundings.
Along with the ability to listen to music and take voice calls comes support for Siri and Google Now, as well personalized user profiles that will remember your preferences and make suggestions based on how you use Here One. All in all, it sounds like a good device for those who loved the idea behind Here Active Listening but missed the extra functionality Here One is now bringing to the table. Here One is available for pre-order now in the US, but get ready to shell out some cash, as these bad boys will set you back a whopping $299.