The 2020 Toyota Supra is finally here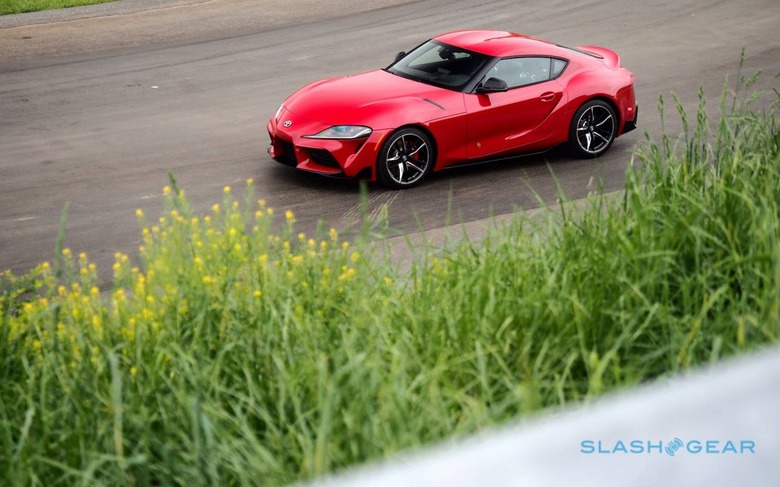 The 2020 Toyota Supra has gone on sale in the US, with the fifth-generation coupe finally arriving at dealerships. Toyota had been teasing fans – new and old – with the long-anticipated car's configurator for some time now, but the 2020 Supra is now actually available to order.
First out the gate is the 2020 Supra Launch Edition. That will be limited to 1,500 cars, based on the top-spec Supra 3.0 Premium grade. However each will have a unique number – shown on a carbon fiber badge on the dashboard – as well as other special features.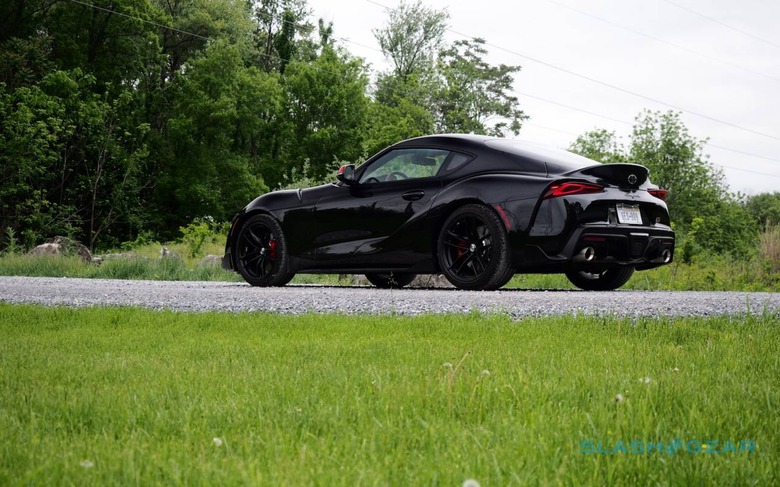 Only three colors will be offered as Launch Edition cars. Absolute Zero White and Nocturnal Black will come with the red interior, with red leather on the sport seats, red leather on the steering wheel grips, and a red center console with carbon fiber accents. The Renaissance Red 2.0 Launch Edition, however, will have a black leather interior.
All three exterior colors will come with high-contrast red mirror caps, together with 19-inch forged matte black alloy wheels. They'll be priced at $55,250 before destination, though we'd not be surprised to see dealerships add their own market premium on top of that.
After the Supra Launch Edition come the regular cars, with the 2020 Supra offered in 3.0 and 3.0 Premium trims. The former has a 6.5-inch infotainment display, Alcantara seats, and a broader array of color options: buyers will be able to choose from Renaissance Red 2.0, Nitro Yellow, Downshift Blue, Absolute Zero White, Tungsten Silver, Turbulence Gray, Nocturnal Black, and Phantom Matte Gray. Pricing kicks off at $49,990 (plus $930 destination).
Options will include a JBL audio system upgrade along with navigation. Along with the standard pre-collision system with pedestrian detection, lane departure warning with steering assist, and automatic high beams, there'll be an optional Driver Assist Package, too. That includes adaptive cruise control, blind spot monitor, rear cross traffic alert, and parking sensors.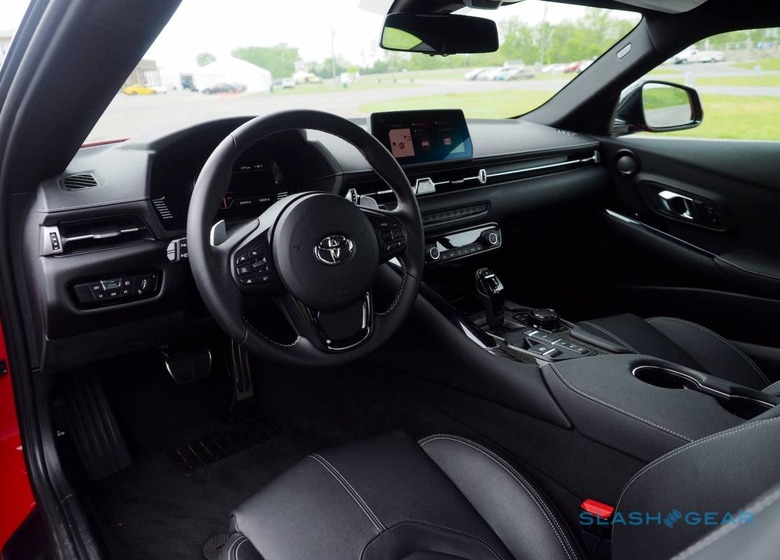 The 2020 Supra 3.0 Premium, meanwhile, gets a larger, 8.8-inch touchscreen inside, and navigation as standard. It also supports Supra Connect and wireless Apple CarPlay, and gets niceties like a 12-speaker JBL audio system, wireless phone charge, and a color head-up display, together with leather heated seats, as standard. It, too, can be equipped with the Driver Assist Package. The 3.0 Premium trim starts out at $53,990 (plus $930 destination).
MORE 2020 Toyota Supra First Drive
Either way, there's a 3.0-liter engine under the hood, with 335 horsepower and 365 lb-ft of torque. Combined with an eight-speed automatic transmission, you're looking at 0-60 mph in 4.1 seconds, Toyota says.
While plenty has been made of the overlap with BMW's latest Z4 – which was developed alongside the 2020 Supra – there are still plenty of reasons why you might want the Toyota in your garage. For a start it's the coupe of the pair, with the Z4 only being available as a convertible. Then there's the price advantage: while we like the 2019 Z4 sDrive30i, the Supra's starting price matches the BMW but offers considerably more power.