The 2018 iPhone supplier war has an unexpected victor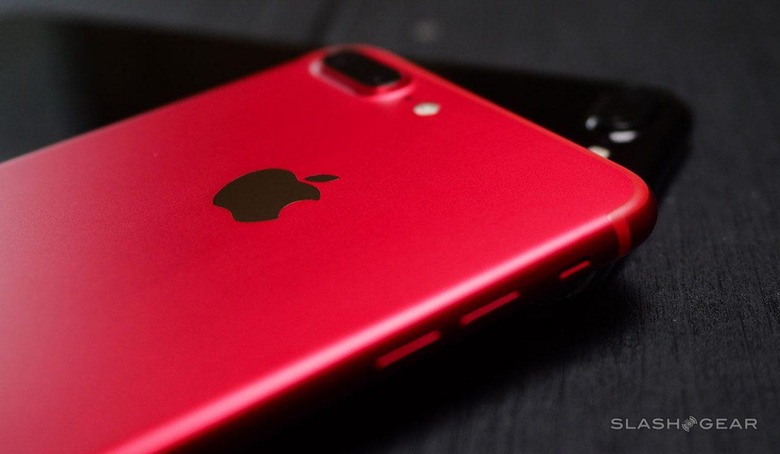 The 2018 iPhone component wars may so far have focused on who'll make the processor, but LG has reportedly snuck in and snatched one exclusive right from under rivals' noses. Apple's plans for next year's smartphone – which could end up being the iPhone 9, iPhone 8S, or any one of a number of names – are supposedly demanding a big change in internal architecture. According to South Korean sources, only one firm has been able to meet those demands.
That's LG Chem, the battery division of LG. A source speaking to the Korea Economic Daily claims that the company has secured the exclusive contract to supply Apple with a new, L-shaped battery. It's apparently required because of the Cupertino firm's intentions for how the upcoming iPhone is assembled.
Until now, the iPhone has stuck with a rectangular battery, sourced from one of a number of suppliers. That has the flexibility of being commonplace, helping reduce the potential for bottlenecks in the supply chain. However, it also has knock-on effects to overall phone design.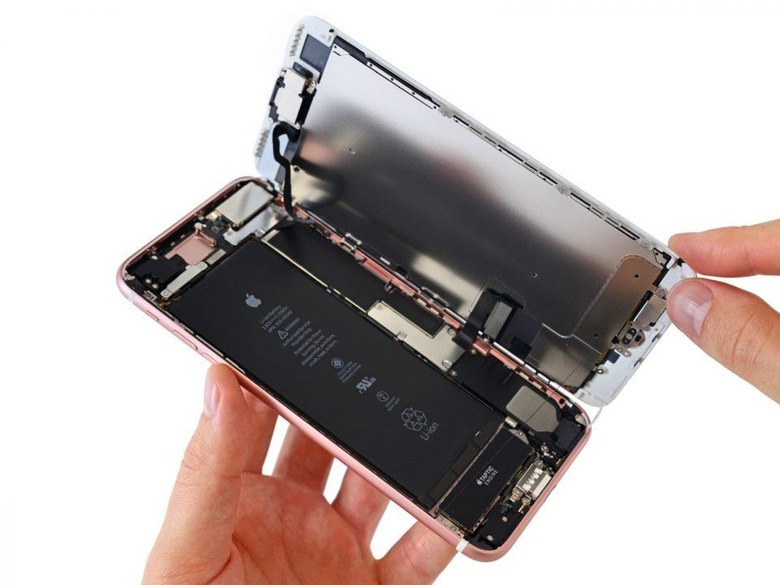 It's that which is supposedly pushing Apple to consider atypical shapes. Specifically, the L-shaped battery could run down the inner edge of the iPhone and then protrude more broadly across the base. The benefit there would be its ability to wrap around other components, like circuitboards, while taking advantage of all possible space to maximize battery life.
Some components in the typical smartphone are thicker than others, and despite the best efforts of the manufacturers there are times when there's simply nothing that can be done to further reduce them. Camera assemblies, for instance, are limited by the laws of physics as to how light reacts: with a certain megapixel resolution, and a certain lens selection, you're forced into particular dimensions. Meanwhile, moving components like the Taptic Engine Apple uses for its various haptic responses also have an impact on organization within a device.
According to the report, LG Chem has been investing hundreds of billions of won into ramping up production of L-shape batteries, with full-scale production due to come online early in 2018. Just as Samsung Display has reportedly won over Apple's display supply chain as the only provider capable of meeting the firm's high demands for OLED panels, so LG Chem is said to have proved its worth with non-rectangular batteries.
The li-ion technology itself isn't so much new, as challenging to ramp at scale, it appears. Apple's demands aren't only tough in terms of quality, but the sheer numbers involved. Embarrassing parts shortages limited earlier iPhone availability, something the company is unsurprisingly keen to avoid.
Even now, though, the balance between the cutting-edge and supply availability is a constant concern. The iPhone 8, expected to launch alongside updated iPhone 7S and iPhone 7S Plus handsets later in 2017, is widely predicted to be heavily constrained by components like its OLED screen. Estimates vary as to whether that will see the launch of the phone delayed until later in the year, or simply in short-supply initially.