Tesla's latest Easter Egg makes the charge port a rainbow of color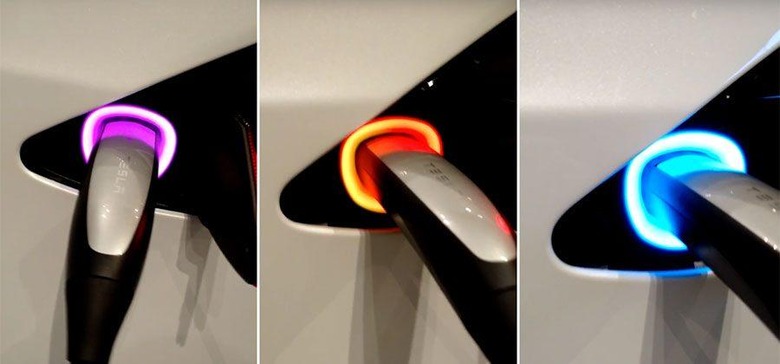 Tesla is famous for its Easter Eggs hidden in the software updates for some of its most popular models. Back in February of 2015, it was discovered that Tesla had put an
image of the James Bond Lotus submarine
in the menus of the Model S EV as an Easter Egg for owners of the car to discover. Tesla also showed off another Easter Egg that Elon Musk claimed would
. This week another Easter Egg has been discovered and this one makes the charge port colorful.
In the latest software update, the new Easter Egg for owners of the car to play with is being called "rainbow charge port." Just as the name implies, this Easter Egg turns the LED ring around the charge port on the Model S and Model X EVs into a rainbow of color. You can check out the video at the bottom of this story to see exactly what the rainbow charge port looks like.
The trick to activating the Easter Egg is to press the charge button on the charge handle ten times in quick succession while the car is locked and charging. There is some indication that this might only function on the most recent Tesla models, not necessarily those with the latest update. There is indication from some owners that this doesn't work on their cars even when updated.
Easter Eggs aside, Tesla appears to have hit a home run with the new Model 3 that it unveiled. The company hopes to produce this car in high volumes and almost the
entire 2018 model year production run
is taken right now. Initial Model 3 deliveries are set for the end of 2017, but Musk recently warned that all 2018 deliveries are almost spoken for already.
SOURCE: