Tesla settles "Insane" P85D lawsuit over lack of power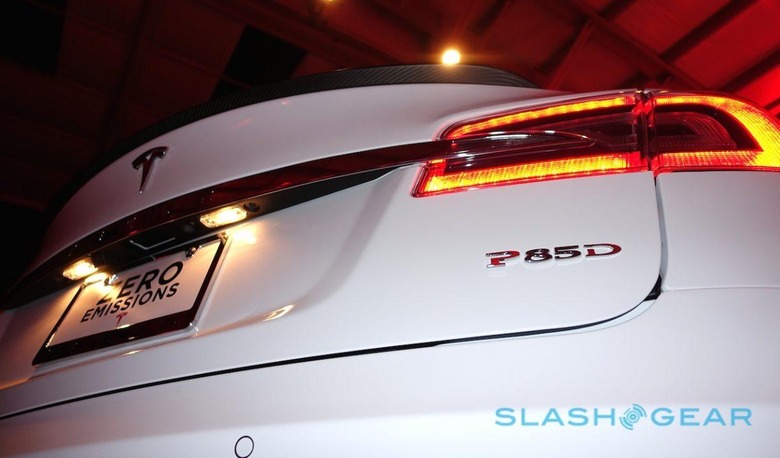 Tesla's "Insane" and "Ludicrous" branding for its performance upgrades might be tongue-in-cheek, but power confusion has forced the EV automaker to cough up cash for unhappy owners. The Californian car company had been taken to task by drivers in Noway, who weren't convinced by how Tesla had branded one of its high-performance Model S sedans. Turns out, not all horsepower calculations are created equal.
The car in question is the Tesla Model S P85D, launched back in late 2014. An upgrade of the original Model S, the P85D has electric motors for both its front and rear wheels. It was also offered with a so-called "Insane Mode" which promised the fastest acceleration of any of the company's cars to-date.
"It's like taking off from an [aircraft] carrier deck, it's like having your own roller-coaster," Tesla CEO Elon Musk told potential buyers at the car's debut. The automaker's goal was performance akin to a McLaren P1, Musk said, with a 0-60 mpg time of 3.2 seconds. That didn't come cheap, mind, with the P85D priced from $120,170.
At the time, Tesla billed the car as having 691 horsepower. That figure was arrived at by combining the separate power numbers from the front and rear motors, 224 HP and 467 HP respectively. What wasn't made entirely clear, though, was that due to a variety of reasons the car could never actually deliver that total horsepower figure in use.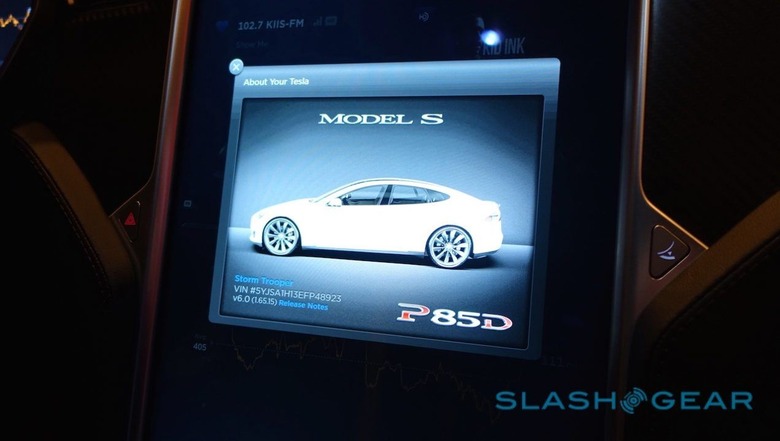 Tesla quietly changed the power specs it was advertising, downgrading it to the actual 463 horsepower it had always been capable of driving to the wheels. Limitations to the battery pack and the accompanying power electronics were blamed for the issue: the front and rear motors couldn't achieve maximum power simultaneously.
That raised the hackles of a group of Model S P85D owners in Norway, who felt that they weren't getting the car they'd been promised. Having filed a complaint that the horsepower was too low, the Consumer Disputes Commission in the country sided with them, ordering Tesla to pay as much as 50,000 Norwegian Krones – around $6,000 – to each owner. A subsequent suit demanded even more, with more than 100 owners insisting Tesla should cough up the difference in price between a Model S 85D and the P85D, given the power figures were actually fairly close given the actual horsepower capable of being delivered.
Unsurprisingly, Tesla didn't agree. In a statement, the automaker argued that its power figures in fact tend toward understatement, and that independent testing suggested the company's own performance claims were actually conservative. It went on to file an appeal.
"Testing done by Tesla and independent third parties has demonstrated that the Model S P85D's acceleration and motor power numbers have always been accurate, even understated. With respect to acceleration, Tesla described the P85D as having a 0-100 kph time of 3.3 seconds, and Motor Trend and others actually achieved a time of 3.1 seconds. Similarly, the motor power numbers used by Tesla were legally required and confirmed as accurate by European regulatory authorities. Based on this information, the Consumer Council previously resolved these issues in Tesla's favor. Tesla will be reviewing the decision by the Consumer Disputes Commission to better understand the conclusion that it reached" Tesla
That appeal was to be heard this week, but at the last moment the two groups found a satisfactory settlement. Tesla will offer either 65,000 Norwegian Krone ($7,700) in cash or 80,000 Krone ($9,500) in credit with the company. Alternatively, Dagens Næringsliv reports, owners will be able to choose from a selection of accessories or upgrades – including the even more powerful "Ludicrous" upgrade – and a diminished amount of cash.
Apparently 132 owners of the car have agreed to the offer, and Tesla is likely looking to put the whole issue behind it. Shortly after the P85D's launch, Musk described the performance as a side-effect of what the automaker had actually been hoping to achieve. Even as the Model S P100 increases performance and range, though, the outspoken CEO has cautioned that battery technology needs to catch up because the possibility of incremental improvements is rapidly decreasing.
VIA Elektrek