Tesla deletes "Pole Position" Atari Easter Egg from its cars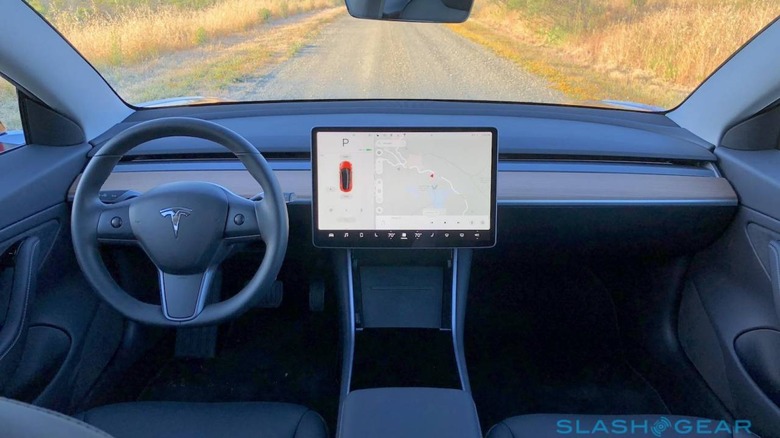 Tesla has removed its Pole Position Easter Egg from its cars, after failing to secure the rights to distribute the classic Atari title. The game was added to the Tesla Model S, Model X, and Model 3 last year, as part of the Tesla v9.0 update, alongside two other classics from the back-catalog.
That included Tempest and Missile Command. Each could be played when the car was safely in park, with the sizable touchscreen in the center console used to control them. Alternately, the steering wheel controls can be used.
It was just the sort of surprise that Tesla has become known for with its software updates – and that has helped make owners of the EVs so vocal in their support. However Elon Musk's decision to push out classic games seems to have pre-empted getting the appropriate rights to actually do so. While you might not be able to buy a new Atari today, that doesn't mean games like Pole Position are in the public domain.
In fact, the 1982 racing game was developed by Namco, and only published by Atari in North America. In Europe and Japan, meanwhile, it was published by Namco itself. While – like many gaming companies – it has been a fairly tumultuous path from the Atari heydays to today, Namco is still around in the form of Bandai Namco Entertainment.
Unfortunately for Tesla owners hooked on Pole Position, it seems the automaker couldn't come to an agreement with the game's rights-holder. Asked on Twitter why Pole Position had unexpectedly vanished from cars, Musk confirmed that Tesla "couldn't resolve all the rights issues." However, he also suggested that there'd be a replacement coming.
"Will add another racing game soon," Musk said. Exactly which title that might be remains to be seen.
Couldn't resolve all the rights issues. Will add another racing game soon.

— Elon Musk (@elonmusk) March 11, 2019
The backtrack comes as Tesla announced another shake-up to its pricing and store strategy. The automaker said just a few weeks ago that it would be shuttering the majority of its dealerships – saving only a handful to act as galleries for its EVs in high-traffic locations – and funneling the cost savings into price cuts. However that has quickly been upended again.
Now, Tesla says, it won't be closing as many physical locations as initially announced. That will have a knock-on impact on EV pricing, with some of the cars set to rise in price again. The entry-level $35,000 Model 3 will not be impacted, Musk has promised, but other versions will.