Tesla Model S 70D brings AWD to $75k entry-level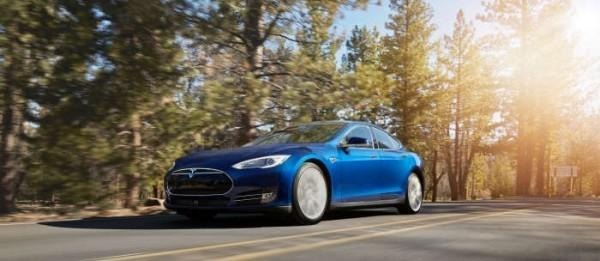 Tesla has whipped the covers off a new version of its electric car, with the Model S 70D distilling the all-wheel-drive performance of the company's flagship model into a more affordable package. Promising 250 miles of range, the Model S 70D borrows the independent front and rear motors concept from the 155mph P85D, though scales back on the power and performance in order to hit a $75k+ price tag. It also means that Tesla's whole Model S range now consists of all-wheel-drive cars.
Your money gets you a 0-60 mph time of 5.2 seconds, with the Model S 70D running for up to 250 miles at a constant 65 mph, Tesla claims. The EPA figure for range comes in a little lower, at 240 miles.
You still get access to the Supercharger network, for free recharges on the road, as well as the Autopilot hardware the software updates for which are fast incoming. Things like self-parking, traffic-aware cruise control, and lane-keeping with automatic steering will require a $2,500 upgrade, however.
Navigation and blind-spot detection are included, and even though it's the base model in the Model S line-up, there's still the promise of regular OTA upgrades.
Meanwhile, Tesla also has three new colors of Model S to choose between. The 70 D – and the other cars in the range – can now be had in Ocean Blue, Obsidian Black, and Warm Silver.
SOURCE Tesla Motors