Tegra 2 "Serious Issues" Delaying Notion Ink, ICD & Compal Tablets [Updated]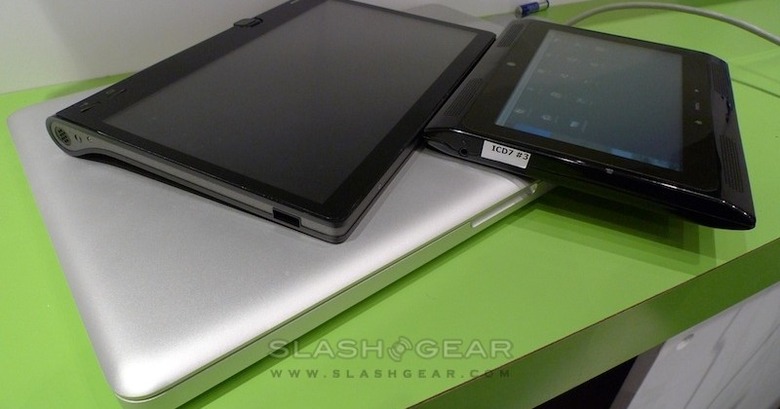 Bad news if you've been avoiding iPad hype and holding out for a tablet based on NVIDIA's second-gen Tegra chipset.  We've just heard from a trusted source that all projects based on the new Tegra chip have been delayed, and that none are expected to arrive on the market before late August 2010.  The issue – which is said to include a combination of hardware and software technical problems, as well as stability and Flash availability – will impact projects such as Notion Ink's Adam, the ICD Ultra and Vega and a 7-inch Compal tablet that had been expected to arrive in early June 2010.
Updated with NVIDIA comment after the cut
According to our source, the newest Tegra has "some serious issues" when it comes to stability, and companies like Notion Ink and ICD are left waiting while NVIDIA attempt to address them.  The Compal tablet – which is expected to be the first to market – is now pushed back to mid-September, while Notion Ink are apparently facing two months delay (they originally said they'd be launching in Q3 2010).
As for ICD, their two tablets – the 7-inch Ultra headed to Verizon with an LTE modem, and the 15-inch Vega en-route to T-Mobile UK - won't apparently arrive until October 2010.  We've got a request in for more information from NVIDIA themselves, and will update as soon as we hear anything back.  Anybody considering jumping ship and heading down to their nearest Apple store this Saturday?
Update: NVIDIA official response is that the rumors aren't true, and that "everything's on track" with Tegra.